The shift towards Electric vehicles is now rapidly rising. The Auto manufacturers in the US, as well as globally, have started to manufacture EVs and are also focusing on the infrastructure that will help them achieve better sales figures.
There are two major reasons behind this step. The increase in air pollution caused by the vehicles running on internal combustion engines has forced Governments in all countries to introduce new policies. Under such policies, Auto manufacturers need to modify engines to meet the required emission norms imposed by the government. Modifying the engine might sound like an easy task but it requires a lot of research and development, time, and money because of which the manufacturing cost increases. This results in a drop in sales obviously due to the hike in price.
The constant increase in gasoline price is also one major reason that is forcing the buyers to move towards EVs.
Investing in Electric Vehicles can be serious and confusing things, and it's important to make sure that the vehicle you are investing in does have a good customer review, history and does fulfill all your needs.
5 Best Electric Vehicle Manufacturers & Cars in 2021
Elon Musk's innovative Technology Company is well known for producing high-quality Electric cars with high-end luxury and creative features. Tesla is ranked the World's best-selling plug-in and battery electric passenger car manufacturer.
Tesla Model 3 EV
Related: Jaguar Land Rover to be an All-Electric Brand by 2025
Starting Price: $ 38,000

Maximum Range: 220 miles

BMW is a German multinational corporation that manufactures Luxury & Premium cars. Recently the German brand has made a debut in the electric car market with the new compact 5-seater SUV BMW i3.
BMW i3 EV
Starting Price: $ 44,500

Maximum Range: 180 miles
The Japanese multinational automobile manufacturer, Nissan has sold the most EVs globally. Their Nissan leaf is the World's most popular EV. This EV does offer better practicality at a relatively low price.
Nissan Leaf EV
Starting Price: $ 31,700

Maximum Range: 220 miles
The South Korean multinational automotive manufacturing company has emerged as an affordable and dependable option in the Electric Vehicle market. The best thing about the manufacturer is its extremely good customer service and a vast service network. 
Kia Soul EV
Starting Price: $ 33,500

Maximum Range: 243 miles
The American automaker is one of the most trusted automakers when it comes to engineering. Ford offers both fully Electric Vehicles as well as a few Mild-hybrid (mHEV) cars like Ford Puma, Ford Kuga, Ford Fiesta, etc. However, Ford Focus is their fully electric car that has a good amount of popularity worldwide.
Ford Focus EV
Starting Price: $ 35,200

Maximum Range: 115 miles
Related: Ford and Volkswagen to Launch New Electric Cars
Volvo to Go All-Electric by 2030
The American auto manufacturer General Motors plans to phase out cars with IC engines and to shift towards all Electric cars by 2035. Later Jaguar Land Rover a company owned by Indian automaker Tata Motors has announced to shift towards manufacturing more EVs by 2025. 
Now Volvo has recently made an announcement that it will gradually start to phase out all its cars running on gasoline and will be a fully-electric brand by 2030. The company has released its first fully-electric car, the XC40 Recharge. 
Volvo XC40 Recharge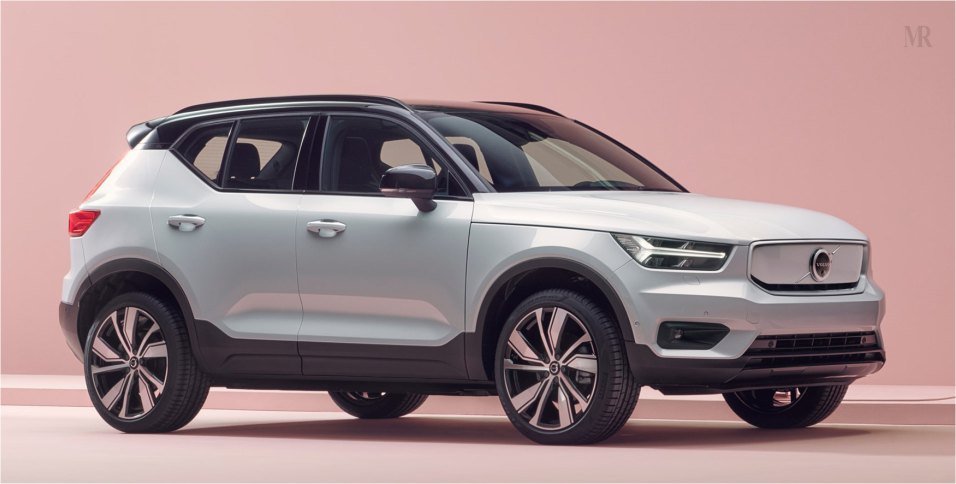 Expected starting price: $ 53,900

Expected Maximum Range: 208 miles

Also Read: Top 5 Electric Vehicle Charging Networks in the US