Aren't those clumsy cords driving you crazy? Wireless charger are a great option if you're looking for a quick answer.
Wireless charger is far more effective and convenient to use. Place your smartphone on the pad or a stand and you're done. Also, charging a device with a wireless charger can extend the life of the device.
Now, let's dive into some of the best wireless charger available in 2022.
1. Apple MagSafe Charger
Charging Power: Wattage up to 15W
Best buy: $60.47
Reasons to buy: Minimalist design, Fast speeds
Downsides: Not exactly wireless.
The Apple MagSafe Charger is well known for being the iPhone 13's new recommended charging solution. It aligns your smartphone's magnets for the fastest charging speeds possible. The magnetic charger is tethered to the back of your phone, so it's not fully wireless, but it's a lot less fiddly than using a charging cord. While it works best with an iPhone 13, it also works with earlier Apple devices and even Android phones. This is the one to use if you require an official solution.
2. Apple MagSafe Duo
Charging Power: Wattage up to 14W
Best buy: $184.31
Reasons to buy: Minimalist design and can charge multiple devices
Downsides: Pricey
The MagSafe Duo is one of the more portable chargers available, and it folds up conveniently for increased portability. It can charge your iPhone, Apple Watch, and AirPods all at the same time, which is quite convenient for Apple aficionados. The MagSafe Duo excels at it, being remarkably easy to slip into a pocket at any time.
3. Anker PowerWave 15 with Quick Charge 3.0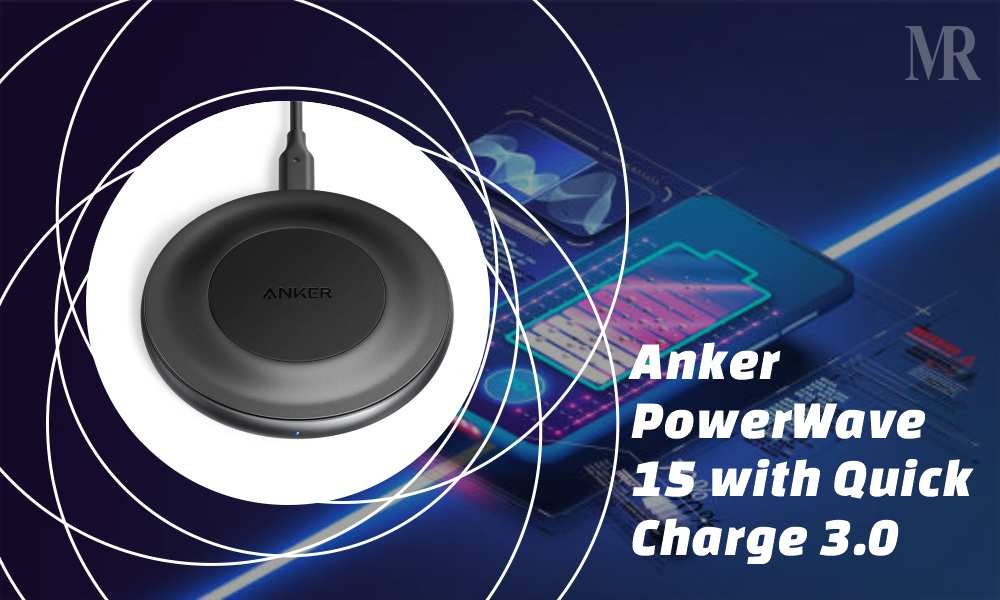 Charging Power: Wattage up to 15 W
Best buy: $35.75
Reasons to buy: Classy metal pad, braided cord, and15W faster charging
Downsides: Just one color
For this cheap price, the Anker 15W is one of the quickest chargers on our list, albeit, only some major Android phones will feel the difference. In our 30-minute test, an iPhone XS Max, for instance, only regained 10%, which is decent but not optimized for Apple's phones. this is not surprising, provided that the most recent iPhones haven't been proven to charge faster than 10 watts.
4. Aukey 10W wireless charger
Charging Power: Wattage up to 10 W
Best buy: $48.38
Reasons to buy: 10W charging capability, low-key design
Downsides: LED is obnoxious, during the night.
When used with the (not included) Quick Charge 2.0 or 3.0 wall charger brick, this inexpensive wireless charger can charge compatible Samsung phones with its full 10W power. Except for the 11 Pro, iPhones will have to make do with 7.5W, which is still faster than the 5W cable brick charger that comes standard with every iPhone.
5. Mophie Powerstation Hub
Charging Power: Wattage up to5W
Best buy: $61.88
Reasons to buy: Up to four devices can be charged at the same time
Downsides: Extremely expensive -Unimpressive capacity
The Mophie Powerstation Hub is a unique charger in that it is primarily a battery pack rather than a charger. While its capacity is restricted, the ability to charge wirelessly on the road makes this a versatile (if pricy) alternative. The Powerstation Hub wirelessly charges up to 5W, which isn't particularly quick, but it can be done as the battery charges up to three other devices at the same time, which is cool.
6. Belkin Wireless Charging Dock
Charging Power: Wattage up to 7.5W
Best buy: ₹ 13.97
Reasons to buy: Apple Watch owners would like the attractive appearance
Downsides: Pricey
In the world of wireless charging, the Belkin Wireless Charging Dock is unique in that it can charge both your phone and your Apple Watch at the same time. Most chargers won't work with Apple's watches, but this item includes a conventional phone/device charger as well. The stand, just like the remainder of Belkin's charger line, maybe a beautiful off-white. The matte-finish pill-shaped base includes a devoted lip for your smartphone to rest in on the left side, and also the rounded, upright phone stand on the correct side contains a devoted lip for your device to rest in.

7. Samsung Wireless Charger Pad
Charging Power: Wattage up to 7.5W
Best buy: $30.907
Reasons to buy: Once the device is charged, an LED illuminates and self-cooling fan
Downsides: When compared to competitors, it's quite pricey
If you want to stick with well-known brands, there's the Samsung Wireless Charger Pad, which has some handy features but is more expensive than third-party alternatives. You get 7.5W fast charging with compatible Samsung and Apple devices, as well as up to 5W for everything else, for the price. The LED light that illuminates when your device is fully charged, as well as a self-cooling fan, ensure that you never have to worry about the charger overheating.
8. Yootech Wireless Charger
Charging Power: Wattage up to 10W
Best buy: $14.77
Reasons to buy: Inexpensive and basic design
Downsides: Not the quickest charger on the market
If you simply want the most basic wireless charger available and aren't concerned with style, Yootech Wireless Charger is an excellent choice. It's a simple ring with a rubber outside edge so you can comfortably lay phones or AirPods on it without fear of slipping. When it starts charging, a green LED indication turns on, but it turns off quickly enough that you won't be disturbed.
9. Rapoo XC100 Wireless Charging Pad
Charging Power: Wattage up to7.5W/10W
Best buy: $18.97
Reasons to buy: Cheap with light status indicator
Downsides: The charger isn't the quickest on the market
The Rapoo XC100 Wireless Charging Pad is unremarkable, but not in a bad way. It simply sits there, silently charging your phone. It has everything you could possibly require. It'll work with any phone case you have, and it features an LED status indication to show it's operating. It also has over-temperature and overcharges protection. It all works, and the pad's white stylings make it blend in with the current aesthetics of many technology-driven homes. Just don't expect it to be lightning-fast when it comes to charging.
10. Moshi Otto Q Wireless Qi Charging Pad
Charging Power: Wattage up to15W
Best buy: $44.88
Reasons to buy: mart fabric exterior and charges through cases up to 0.2-inch thick
Downsides: Dust magnet
The Moshi Otto Q Wireless Qi Charging Pad is a great option if you want something a little less plasticky. It utilizes microfiber fabric and a non-slip silicone ring to keep your electronics safe, secure, and presentable. If you're not cautious, the microfiber cloth can become a dust magnet, although it looks beautiful on your desk. This Qi-compatible wireless charger covers all the bases for what you could need while being a touch different from the competition, with up to 15W of power and an LED status light to let you know how things are going.
11. ESR Shift Wireless charging stand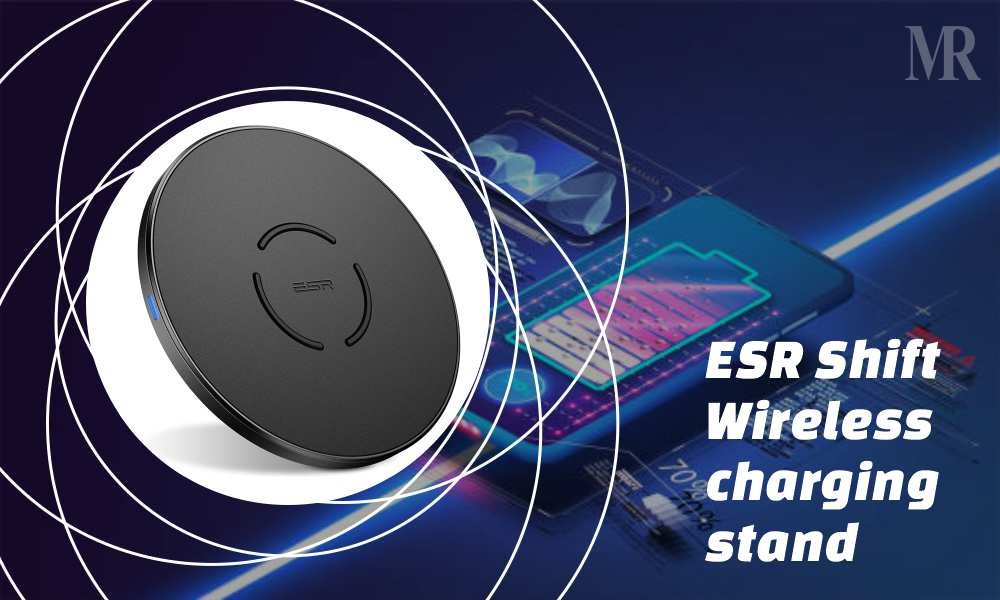 Charging Power: Wattage up to 10W
Best buy: $20.99
Reasons to buy: It also serves as a phone stand and is foldable
Downsides: There is no wall plug included
The ESR Shift wireless charger has the capacity to recognize the type of gadget and charges based on the device's power. The device can work with 7.5 W and 5 W as well. This wireless charger is portable and the foldable feature allows to place the device horizontally. When the stand is plugged into a power source, a light on the front of the stand flashes red. When you place your phone on the charger, it flashes blue. If there is an error, such as a foreign object being identified, it will alternately flash red and blue.
12. OnePlus Warp charge 30 wireless charger
Charging Power: Wattage up to 30 W
Best buy: $58.99
Reasons to buy: fastest wireless charger, Cooling fan, and vent built-in LED indicator
Downsides: There is no way to turn off the LED indicator
OnePlus uses 20V at 1.5A to deliver 30W of power. The rapid speed allows the device to produce less heat. The Warp Charge 30 Wireless Charger is quick and powerful, allowing you to charge your device without disturbing your day. When charging your OnePlus 8 Pro, go from 0% to 50% in just 29 minutes. The Warp Charge 30 Wireless Charger also powers non-OnePlus devices thanks to its Qi/EPP compatibility.
13. OPPO AirVOOC wireless charger
Charging Power: Wattage up to 45W
Best buy: $45.99
Reasons to buy: Charging speed
Downsides: Provides a speed of 10W for one plus devices
The OPPO AirVOOC Wireless Charger 45W is ideal for individuals in the OPPO/BBK family who want to take advantage of OPPO's unique VOOC charging technology. With a conventional single battery phone, VOOC is intelligent enough to detect what sort of phone is connected and can revert to Qi wireless charging and PD or QC standards. That means any wireless charging inefficiency will be reduced from 5V/2A/10W to 10V/2.25A/45W. On the FindX3 Pro, OPPO claims over 90% efficiency — most Qi chargers seldom achieve more than 80%.
14. SanDisk iXpand Wireless charger
Charging Power: Wattage up to 10W
Best buy: $122.80
Reasons to buy: Additional features including backup and sharing
Downsides: Pricey and bulky
The built-in flash memory in this handy wireless charger gives backup capabilities. Choose from 128GB or 256GB of memory to back up your photographs and videos while simultaneously charging your phone wirelessly. You can share the iXpand with others, but you'll need to create free accounts within the iXpand Charger app to keep your backups separate. Although 128GB isn't enough to back up a full family's photo albums, it's a good size for people. Should the iXpand fill up completely, you can transfer the backed-up photographs and videos to your PC or laptop using the micro-USB port on the back.
15. Twelve South HiRise Wireless
Charging Power: Wattage up to 10 W
Best buy: $109.14
Reasons to buy: two-in-one design (pad or stand) and excellent construction quality
Downsides: Pricey and no adaptor supplied
The Twelve South HiRise Wireless is a high-end 10W Qi wireless charging stand that also doubles as a wireless charging pad. It's easy to understand. The upright pedestal stand's charging back may be removed and utilized flat as a portable pad, which is convenient if you want to take it to a coffee shop or another office without taking the full stand with you. A USB-A to USB-C cable of 1.5 meters is supplied. It can be used as a charging station for a wireless earbud case, such as the one that came with Apple's AirPods. The stand is made of gunmetal chrome and leather, and it has a high build quality.
16. PowerPic wireless phone charger
Charging Power: Wattage up to 10W
Best buy: $ 109.14
Reasons to buy: 2-in-1 design with a twist and conceal cables and status lights
Downsides: Only works with devices that are up to 165mm in height
The PowerPic from Twelve South is another wireless charger with a dual-use. While most chargers are quite inconspicuous, few chargers, whether wireless or not, are very attractive, therefore we try to hide them as much as possible. PowerPic is unique in that it is both a high-quality hardwood photo frame (that can hold 5-7in images) and a Qi-certified wireless fast charger that can supply up to 10W of power. You can simply rest your phone against the glass to see it begin charging right away after adding your favorite photo and plugging in the connection to any basic phone charger.
17. Moshi Symbus Q USB-C Dock
Charging Power: Wattage up to 15W
Best buy: $211.29
Reasons to buy: 2-in-1 gadget and USB ports are available
Downsides: Pricey
The Moshi Symbus Q is a 15W wireless charger with two USB-A 3.1 ports, 4K HDMI, Gigabit Ethernet, and USB-C 60W passthrough charging for a laptop. With a smooth metal enclosure and a fabric and rubber finish on the charging base, the Moshi has a premium look. It's not cheap, but it looks amazing and fits in with the rest of Moshi's offerings: high-end goods at high-end rates.
18. iOttie iON wireless Duo-fast charging stand and pad
Charging Power: Wattage up to 10 W
Best buy: $59.99
Reasons to buy: Fast Wireless Charging is available for Samsung smartphones & iPhone
Downsides: Does not support all devices.
The Wireless Duo combines the best of both worlds by combining a pad and a stand to charge any Qi-enabled smartphone and accessories quickly. Qi is the universal standard for wireless charging in technology, but it's worth noting that not every item supports it yet–more on that later. Under the stand and pad, there are two tiny pinhole-sized LED lights that light up in white to signal that the device or accessory is charging.
19. Tylt Bowl wireless charger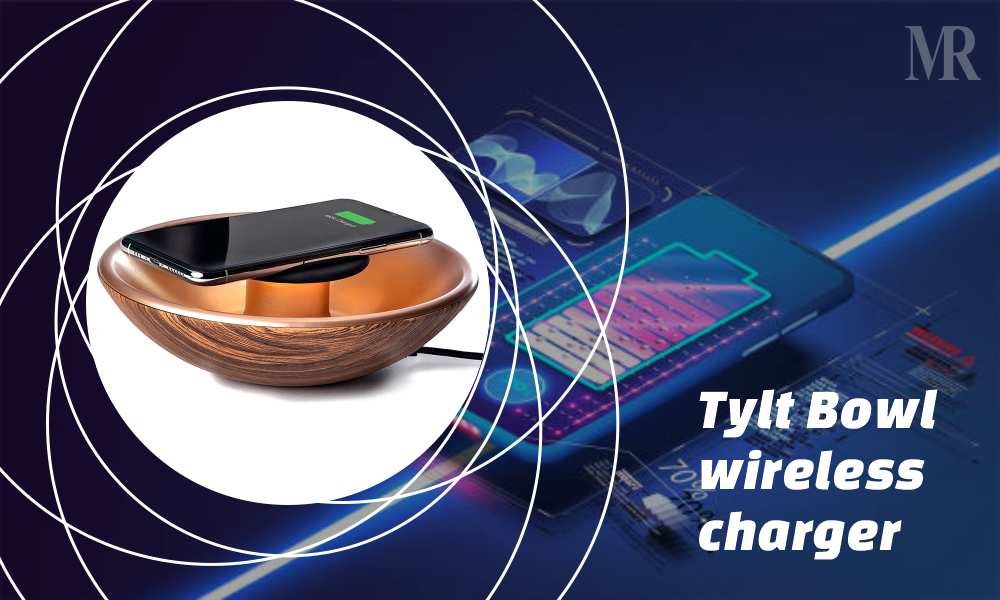 Charging Power: Wattage up to 10 W
Best buy: $ 49.99
Reasons to buy: The design is simple and appealing
Downsides: Proprietary power supply
The TYLT Bowl wireless phone charger can also be used as a multipurpose storage area in your home or office. It's ideal for holding your phone, headphones, wallet, ring, key, watch, pen, coin, money, men's/jewelry, women, and other small items. It's a stylish wireless charging bowl with a maximum output of 10W that works with all Qi-enabled gadgets, including Apple, Samsung, and AirPods, as well as mobile phones and earphones. You don't have to be concerned about charging cables in your life!
20. Zens 4-in-1 wireless charger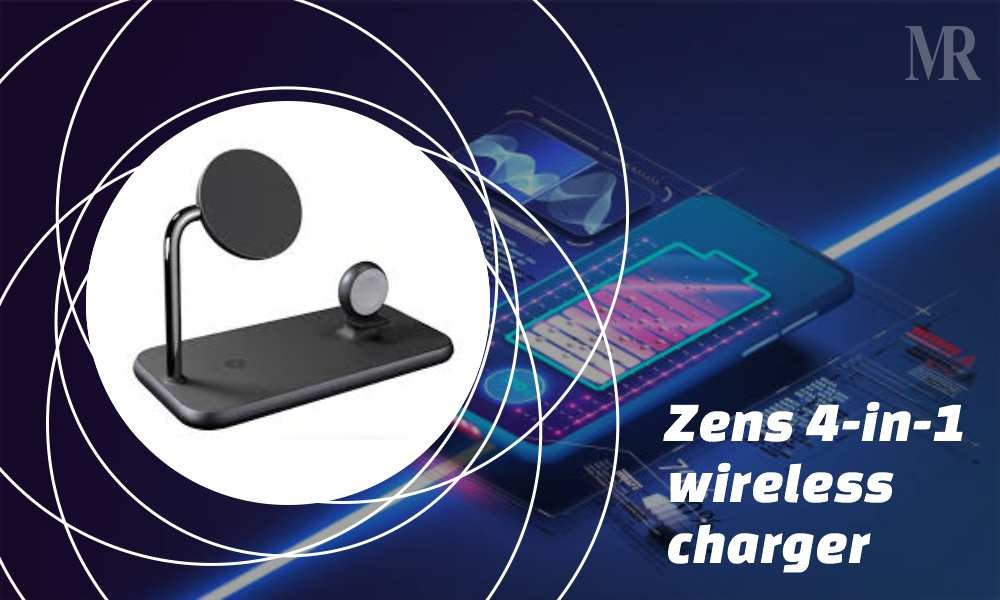 Charging Power: Two 10 W charging pad
Best buy: $49.99
Reasons to buy: Can charge all apple devices and two devices can be charged at once.
Downsides: Need to pay close attention
With a substantial amount of the body comprised of lightweight metal, this new magnetic charger is part of the company's aluminium series. The charger's flat body is made of anodized aluminium, with a soft-touch plastic top. The magnetic MagSafe-compatible charger is held up over the left side by a stainless-steel arm.
Tame your Clutter
If you'd rather see a sleek charging pad on your counter, desk, or nightstand than a rat's nest of cables, wireless charger can help you tame clutter, let you use a single charger for almost any phone, and even bring you joy.
Also Read: How to Choose the Best Gaming Laptop