The Jaguar and Land Rover (JLR) has announced its 'Reimagine' global plan, under this plan Jaguar will begin the transition to an all-electric luxury brand by 2025. Land Rover is also aiming to launch approximately 6 pure electric cars using the Range Rover, Discovery & Defender platform.
Jaguar Land Rover is a British luxury car manufacturing brand owned by Indian automaker Tata Motors. The company has made an announcement on the 15th of February about its strategy to shift the brand towards an all-electric vehicle category by 2025. The company also said they will be aiming for 100 percent of Jaguar sales and over 60 percent of Land Rover sales to be the electric vehicle by 2030.
Jaguar Land Rover will manufacture three new architectures for their upcoming electric vehicles; two architectures- Modular Longitudinal Architecture (MLA) and Electric Modular Architecture (EMA) will be for Land Rover, and the new BEV platform will be exclusive to the Jaguar EVs.
Jaguar I-Pace: Arriving in March 2021  
Jaguar's first all-electric performance SUV, the I-Pace will be available at dealerships from the 9th of March. This pure electric SUV will be powered by 2 electric motors producing 400PS and 696Nm of torque, supported by a 90kWh lithium-ion battery. This performance-oriented all-wheel-drive SUV is capable of doing 0-100kmph in 4.5 seconds; however, it is expected to have a claimed range of 470km in a single full charge.

Expected ex-showroom price In US: $ 68,000
Expected ex-showroom price In India: INR 90 lakh
Related: Apple Focused on New iCar with High-End Technology
New Land Rover Defender 2021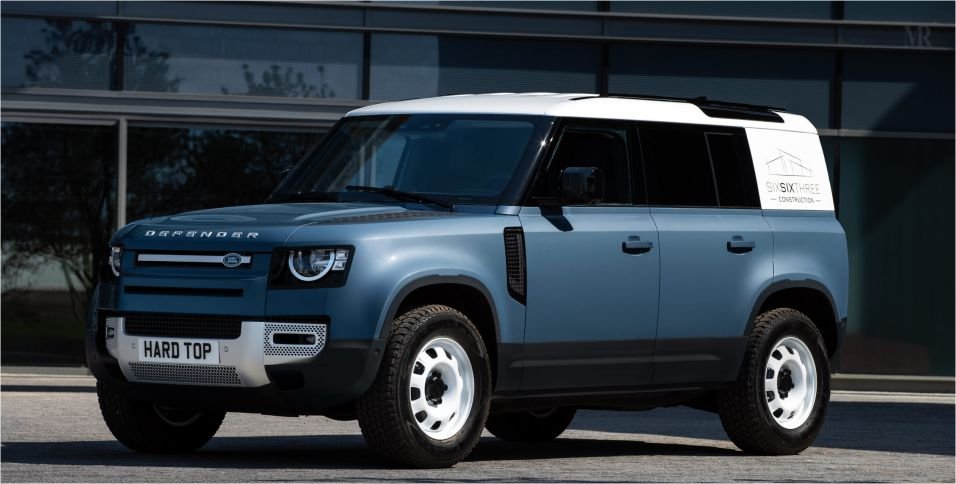 The 2021 Land Rover Defender is a perfect blend of off-roader and luxurious SUV. The 2021 Land Rover Defender which is claimed to be 'Capable of great things' by the brand is powered by a standard turbocharged 4-cylinder engine and an inline turbocharged 6-cylinder engine with hybrid assist feature. This highly capable SUV is available in 4 variants, Defender, 90 First Edition, X-Dynamic and Defender X.
Expected ex-showroom price In US: $ 46,000
Expected ex-showroom price In India: INR 74 lakh
Also Read: The 4 Latest Mobility Trends to Watch Out for in 2021