During the launch event on 30th September 2020, Google announced its newest gadgets which include the new Nest Audio, Chromecast with Google TV, and Pixel 5 and Pixel 4a 5G amongst the Pixel series. The Chromecast with Google TV featuring 4K HDR support comes with a remote and a very proper menu system. 
Scroll down for Google products and their key specs.
Now we have Google Chromecast along with Google TV
It is expected that the Chromecast with Google TV will be available in the US region from today. It is priced at $49.99 (around Rs.37000). The company said that this device will be able to other countries and regions by the end of this year. The dongle comes in Sky, Snow, and Sunrise color preferences. It is also likely to have a touch and voice-control remote.
The new Google TV platform is the new branding for the android TV platform and the Chromecast with Google TV runs on this platform. However, this should not be confused with the original Google TV device. The remote for Google comes with a home button, mute button, Google Assistant button, back button, along with a 4-way d-pad navigation system. It also has a shortcut for YouTube and Netflix. The voice search option enables you to search universally and shows all the major streaming services. 
An additional advantage of the dongle is that it comes with support for Netflix, Hulu, Spotify, Amazon Prime, Disney+, HBO Max, and many more despite being an android dongle. The Chromecast with Google TV is more of an elongated design as compared to the previous models. 
The specifications for the Chromecast with Google TV:
USB Type-C charging adapter on the dongle

Remote requires 2 AAA type batteries.

Dual-band Wi-fi band 802.11 ac connectivity 

Bluetooth connectivity

55 grams of weight

Remote weighs 63 grams which features an accelerometer and a microphone 

Supports 4K HDR at up to 60fps, Dolby Vision, Dolby Digital Plus, Dolby Atmos, HDR 10+, and h.625 streams
All about Google TV…
The all-new Google TV is a major upgrade on the company's Android TV interface. Google is hyping up the new features such as the 'For You' recommendations from various subscriptions. You can also create Watch List from your subscriptions and add movies and series from your laptop or phone via a simple Google search. The new device has promised to provide an unlimited DVR feature on YouTube TV. The other noticeable feature of Google TV is the Ambient Mode which will work as a digital photo frame and also provide a tie-in with Nest cameras and doorbells. 
At a glance:
'For You' recommendations

Create a personalized Watch List

Unlimited DVR feature on YouTube TV

Ambient Mode 
Pixel 5 is real and here is all that you need to know about it!
Google revealed Pixel 5 along with the Google Pixel 4a 5G at the company's Launch Night In Livestream event. The company has stated that all-new Pixel 5 will be available to the audience from October 15th in certain regions. Google has confirmed that the mobile phone will first come to the US, Australia, and the UK, and later the customers can pre-order it from Google's Web Store. 
Here are some of the interesting features:
Google's first full-screen phone

Snapdragon 765G processor

Stand-out camera software

Qualcomm's integrated X52 modem for 5G

Two rear cameras: a 12.2 megapixel which is the main camera and

a new 16 megapixel ultrawide 

"Portrait Light" mode

"Cinematic Pan" setting for panning shots

"Extreme Battery Saver" mode which makes sure your battery lasts up to 48 hours
Take a look at the Nest Audio!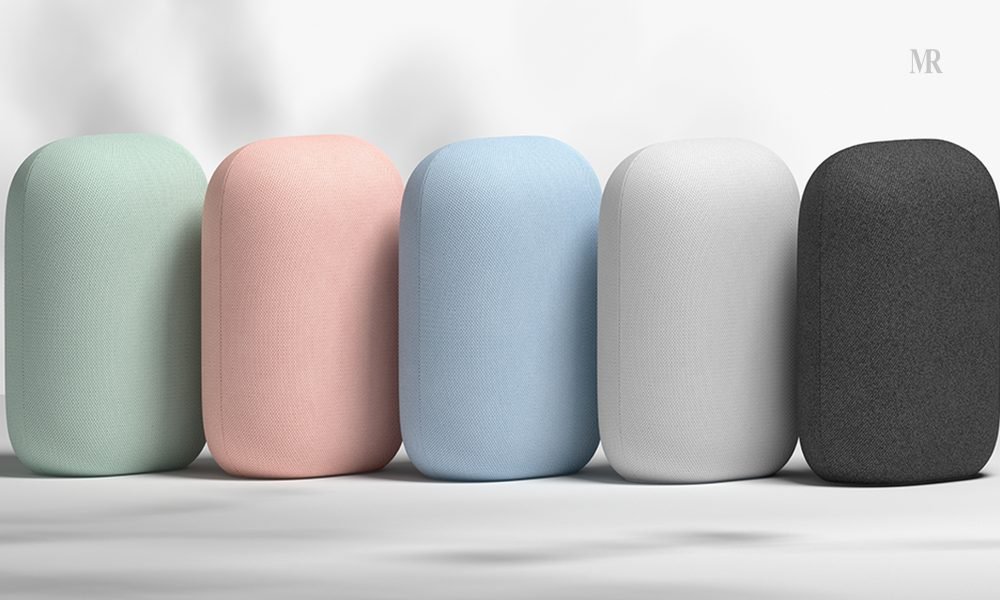 Google Nest Audio is a new Google Assistant smart speaker. This cute pillow-like device is made from 70% recycled material and it features a distinct ovoid design along with a wrap-around fabric grille. Because of its unique structure, it will look chic in any home. 
The Google Nest Audio will range up to $99 in the US, which is slightly expensive than the original Google Home. You can take advantage of Nest Audio's multi-room audio smart or stereo sound feature. If at all, you want to buy these packages then Google is offering discounts on these including the Home Entertainment Package, the Room-filling Audio Package, and the Audio Anywhere Package. 
The Nest Audio is available in 4 brilliant pastel colors namely light blue, charcoal gray, light gray, green, and light pink. However, you can pre-order the speaker in only Chalk or Charcoal.
Aside from the fact of playing music, the speaker will be coming with all the Google Assistant smarts. It will allow you to control your music handsfree, set alarms, ask questions, hear the news, set calendar dates, and many more. You can also turn on your lights and lock the front door- provided the devices you have used are Google Assistant compatible.
Also read: Google adds New Features to Google Meet