Customer relationship management (CRM) is a business strategy that emphasizes good ongoing relationships with customers. It holds that preserving these relationships drives profitability and growth. There are two essential features of this customer-centric strategy:
Offering a unified face to the customer
Equipping a seamless customer experience
CRM software can help by integrating customer communications among business units. Marketing, sales, and customer service all can get on the same page. It acts as a record system for accounts and contacts throughout the customer lifecycle. With CRM tools, organizations can automate, track, analyze, and optimize user interactions. At its core, CRM is a database of interaction and contact information history for each contact.
Multiple divisions can use the CRM within one company. These incorporate marketing, sales, customer success or service, and probably other teams too.
Below listed are the top 10 CRM companies in California, USA
CRN companies in California
Salesforce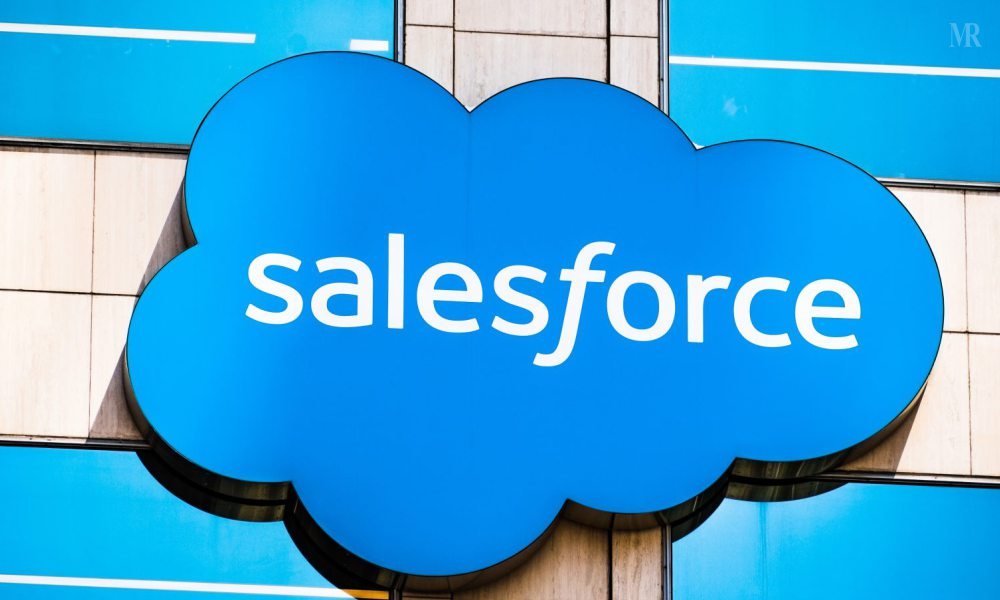 A popular CRM solution, Salesforce CRM was developed as part of Salesforce's marketing and sales and systems. The software allows consumers to keep a track of all client information and interactions from a single location, facilitating them to follow more leads. It provides you with all the applications you need to follow leads until such time that they are ripe for conversion.
Sales teams' productivity gets that much-needed upgrade using the software, even if they are out in the field, in-office, or in cyberspace. The system comes with iOS and Android apps, along with real-time data, custom reports, and a Feed First feature that facilitates one to view the most crucial information.
The platform being equipped by Salesforce is all-inclusive, and the best and easiest way to get to know the software is by trying it out yourself. You can quickly sign up for a Salesforce free trial.
Via the AppExchange Apps, more functions can be added to the platform. It integrates seamlessly with third-party apps that incorporate FinancialForce ERP, TeamSupport, Zuora, Desk.com, Zendesk, and Ambassador, among many others. This is a brief Salesforce analysis for an application as powerful as it is. It is considered one of the best CRM Companies in California.
Fresh Sales
An impressive product from the app developer Freshworks, CRM tool Freshsales is formed for today's sales teams, supporting them to track contacts while shifting aside the concerns and inquiries. The software was developed to address the vendor's own need to manage all aspects of the sales process and allow users to finish tasks using a single program.
Freshsales is necessarily a single contact management solution that benefits users to handle leads by offering a very intuitive interface. This is the top priority of Team Freshsales: to bundle powerful features into an easy-to-use program that consumers will love using.
Setup is a breeze as the system does not come with cumbersome and troublesome procedures. You can see how this fits in the software and your business yourself. You can also sign up for a free trial and see what the platform looks like and what all functions it can perform.
It has prominent integrations while all transactions are done in the cloud. Freshsales features incorporate direct calls, email tracking, sales management, event tracking, analytics and reporting, and lead management.
Netsuite CRM
The well-known NetSuite CRM is a product of the top cloud computing company, Oracle. However, it was first established by Even Goldberg in 1998 and was known as NetLedger. And, it has always been scrutinized as the first cloud computing Software Company, predating Salesforce by about a month.
NetSuite was seeded with start-up money from people at Oracle, and one of them was Oracle CEO, Larry Ellison. They received an initial financial backing of around $125 million. 
Now, NetSuite CRM remains one of the most well-known customer relationship management software solutions out there. It has modules for managing opportunities, email marketing, campaigns, analytics, customer service, and customer portals, among many others. For a better look at the program, you can sign up for a NetSuite CRM free trial.
Moreover, it even has an incentive compensation module to boot. This is one of the best CRM Companies in California today.
Pipeliner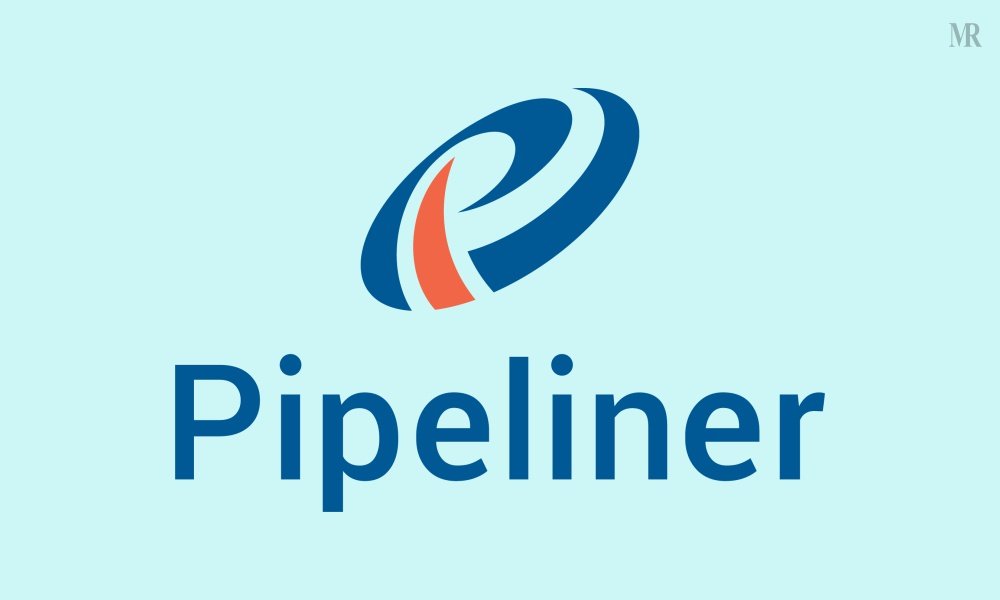 Pipeliner is a product of a company called Pipelinersales Corporation. Its flagship product, Pipeliner CRM has a smooth non-tech admin interface and is very easy to use for salespeople with technical IT skills.
The company was established by Nikolaus Kimla in 2007, an entrepreneur who was also the founder of Uptime Technologies in 1994. Being an avid pastor of the views of the Austrian School of Economics, he considers that salespeople are internal entrepreneurs of an organization. So, he and his team created a sales CRM software that echoes that ethos.
Core product features incorporate modules for offline CRM module, performance management, lead management, pipeline view, sales insights, a product catalog, dynamic sales target, and sales reports. You can try out this all-inclusive feature set packed into an intuitive interface when you sign up for a free trial. Other Pipeliner features incorporate many automation and customization options.
Nimble
HQ in Santa Monica, Nimble is one of the industry-leading CRM companies in California. Its CRM for Office 365 and G Suite builds award-winning contact management solutions for teams and individuals. It is on a mission to simplify CRM.  Consequently, it offers a CRM system that combines the power of relationship management, unified conversations/communications, social media tools, and team collaboration under one umbrella.
Nimble offers the most unique and powerful aspects is the Nimble Prospector browser extension which is compatible with almost every platform we use. These platforms include within your inbox, on social platforms, your favorite apps, and on any webpage.
Nimble can also manage relationships of the users wherever they engage including prospecting new contacts, enriching leads with business details including email and phone, logging activities, viewing contact and company details for existing contacts, sending trackable email templates, applying tags, and more. 
EngageBay
One of the outstanding CRM companies in California is EngageBay Inc. The company is well-known for its EngageBay software, a powerful solution that wraps sales and marketing automation capacities into one user-friendly, digital marketing suite.
The platform equips robust support features to help teams connect and solve issues faster to the delight of its consumers. The company markets EngageBay as an economical substitute for high-end platforms. With its set of features, the software facilitates SMME businesses to manage and convert leads to actual users, grow traffic, and build lasting customer relationships.
Some of its salient features include sales and marketing automation, email sequence, appointment scheduling, web analytics, deal management, ticketing, email reports, and landing pages.
SugarCRM
Sugar CRM is dedicated to being a leading educator in customer relationship management principles. By administering business owners with blog posts, webinars, and several other means of learning, Sugar CRM can be called a one-stop-shop for all your customer relationship management needs. Alongside, it hands over business owners with practical tools. The easy-to-use interface makes coordinating and interacting with clients quick. The software is created to fit your brand, industry, and to work well within your company's culture. It also has a simple deployment technique so even an old man Mark who has no business working in IT will be able to run it.
Punchh
Headquartered in San Mateo, California, Punchh is a modern CRM system nature for foreseeing behaviors, engaging consumers, and tripling sales with Punchh Marketing Cloud,. One of the best features, Loyalty, helps to build up the lifetime value of customers with loyalty programs, campaign management, eCommerce, and analytics. At the same time, Acquire feature supports to reach and convert prospective customers with campaign design, promotion and offers management, and member enrollment. Did you know it has more than 140 global brands already using this system!
Intercom
Intercom is an online customer relationship management (CRM) software that equips marketing, sales, product, and customer support services. It can set up customizable, targeted communication with users on Intercom's website, and on any web-enabled device. Its sales service lets a business perform a live chat with top leads, creates a pathway between experienced leads and sales representatives, automates lead qualifications, and tracks sales history and progression. Intercom's marketing software can segregate customers' buy time and buyer behavior, reveal new products and demo them inside the company's application, and displays analytics to determine how messages are precisely contributing to sales growth.
Cyntexa

Cyntexa provides the best Salesforce implementation, development, consulting, integration, and managed services conferring to the latest releases and updates in Salesforce products. They concentrate on handing over high-quality solutions in the least possible time that promotes the digital transformation of an organization by 5 times. They provide robust and scalable Salesforce solutions by leveraging the native proficiencies of its products rather than setting up custom solutions using the platform. Providing an amazing customer experience is Cyntexa's core marketing strategy.
Read Magazine: The 10 Best Performing CRM solution Providers of 2020