You all must be familiar with the famous movies, 'Wolf of Wall Streets' (2013) or for that matter, 'The Big Short' (2015). Yes! Movies such as these inspire us to get involved in the share market trading. While some of you might be very well aware of share marketing and how it works? But people like me rely on blogs and articles such as this.
To understand the basic difference between stocks and mutual funds, you can visit this link.
But do you ever know which is the highest-priced stock in America in 2021? Before you venture forward, you must understand that the share market can be unpredictable, but those who have immense experience in the share market will not agree with me.
For people like you and me who are looking to know which is the most expensive stock? I have accumulated the list of 10 Highest Priced Stocks in America in 2021, where you can invest now.
This list is based on data available as of 1 March 2021.
1. Berkshire Hathaway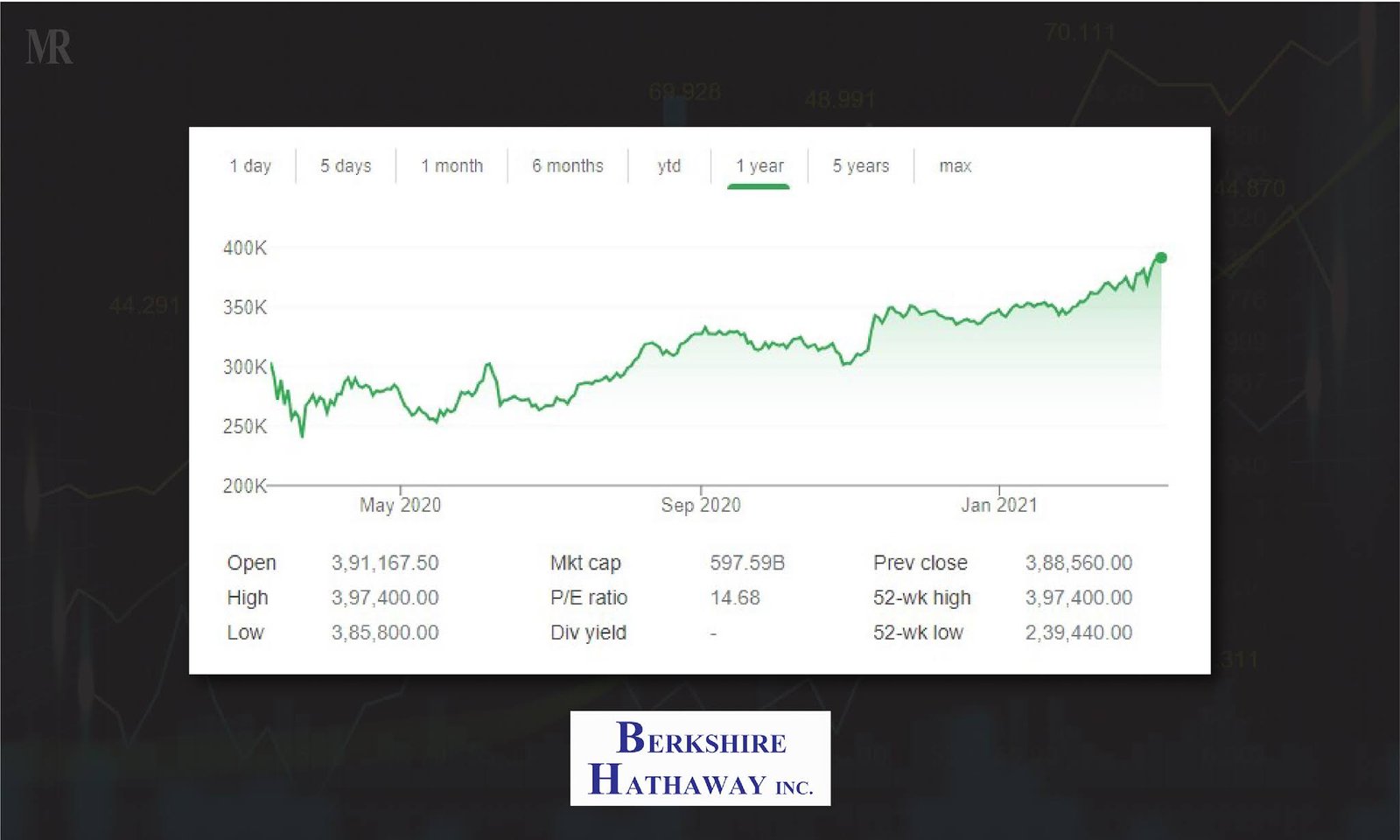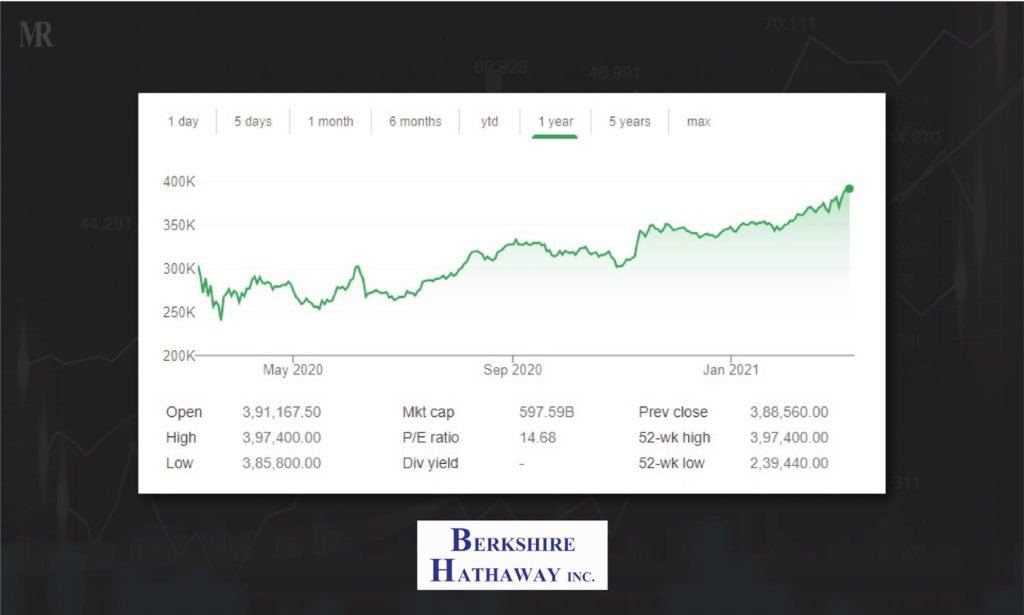 Stock Price:

$364,580.00

Type of Company:

Holding Company Conglomerate

Exchange:

NYSE
Headquartered in Omaha, US, Berkshire Hathaway is currently the highest-priced shares in the US. It owns several companies—the majority of the companies are fully owned while others are partially owned, naming the American Express, The Coca-Cola Companies, Bank of America, and Apple.  Currently, the company is working under the leadership of Warren Buffett. Initially, they started with Textile manufacturing and now own numerous companies under it. 
Why Berkshire Hathaway stock is so expensive?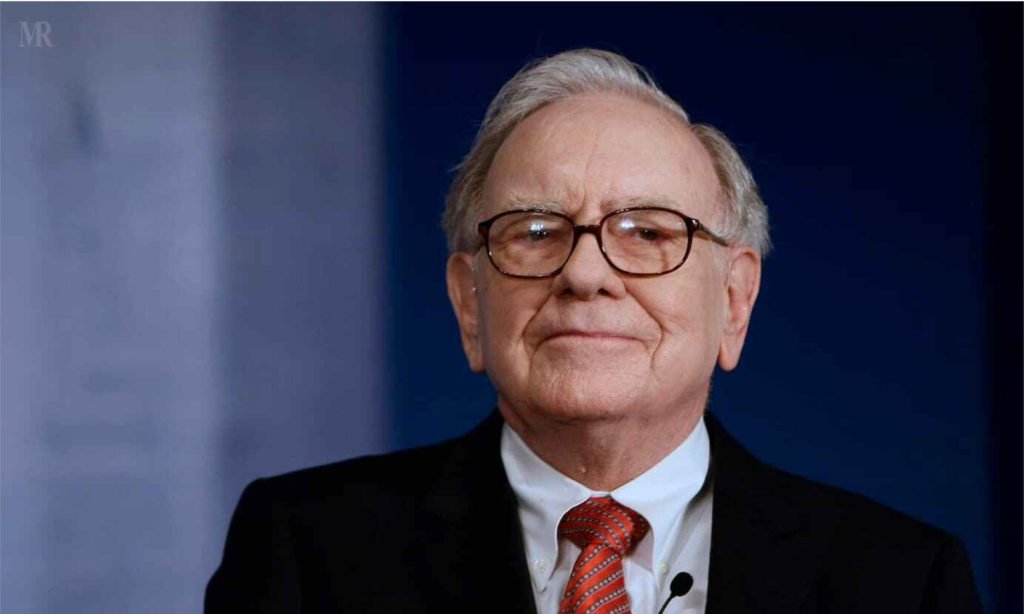 Berkshire Hathaway has a long history of constant growth and has been involved with numerous companies. This has helped the company in gaining a good reputation in the market. Another major reason is the company did not go through any stock splits. This helped in increasing the number of shares outstanding while decreasing the price of each share. On the other hand, companies like Microsoft, Apple, or Amazon offer stock splits which make the share trading at much lower prices because of their higher share count.
Moreover, as CEO of Berkshire Hathaway, Warren Buffet doesn't promote any stock splits. Intentionally, he has kept the price of share high as it makes hard to trade, hence, discourages people from short term trading.
2. Lindt & Sprüngli AG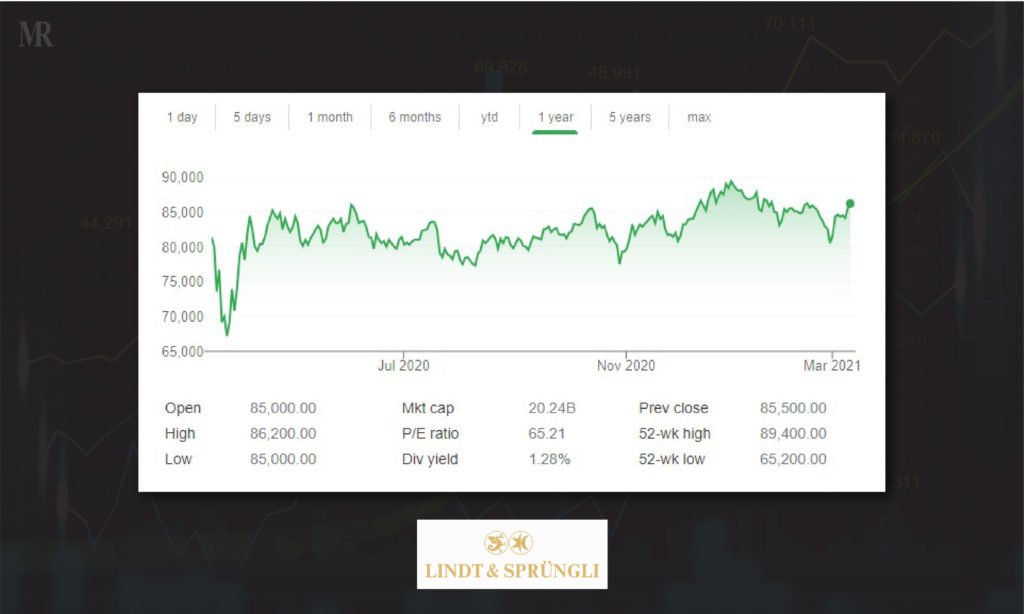 Stock Price:

$8,400.00

Type of Company:

Confectionery

Exchange:

SWX (Switzerland)
Founded in 1836, Lindt & Sprüngli AG is one of the premium chocolate producers in the world. During its 175 years of history, the company has factories in developed countries such as Germany, France, Switzerland, Austria, the US, and Italy. Lindor is one of the most popular product lines. The company is well-deserved to be in the second place of the highest-priced stocks in America. Lindt & Sprüngli AG is famously known as Lindt. The company has received several awards, such as "Easter Chocolate Shopping Guide". Lindt has more than 400 chocolate cafes and shops all over the world. The long history of the company with various major developers has helped it to maintain the high value of its share.
3. NVR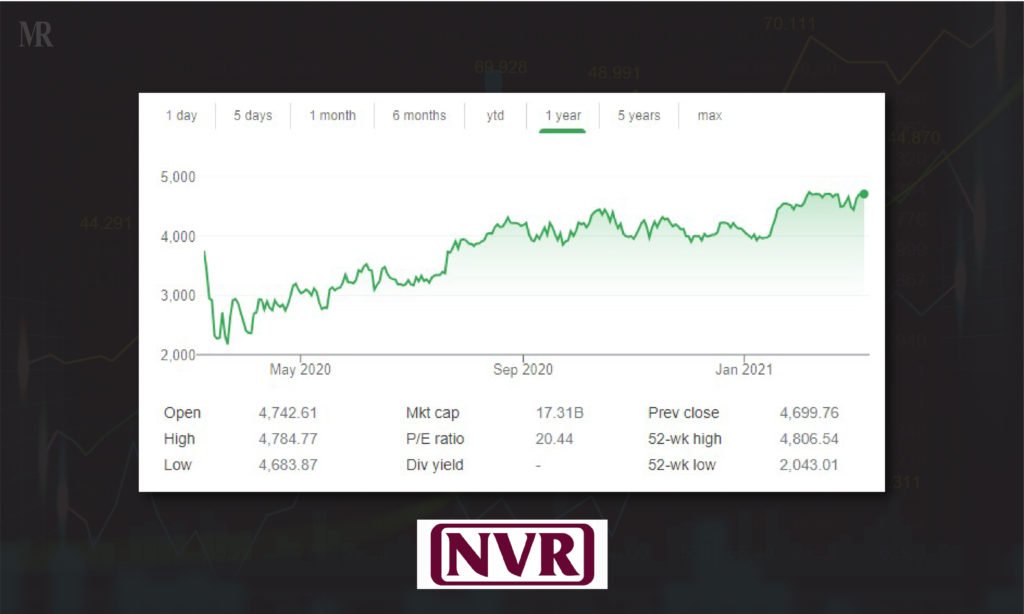 Stock Price:

$4,500.84

Type of Company:

Homebuilding and Mortgage

Exchange:

NYSE
Founded in 1980, NVR is the 4th largest home construction company in the US The long history of the company and with substantial growth in the US, has helped it to rank in the third place of the 10 highest-priced stocks in America. Headquartered in Reston, Virginia, NVR owns NVHomes, Rymarc Homes, Ryan Homes, Homes Heartland Homes, Fox Ridge, and NVR Mortgage.
4. Seaboard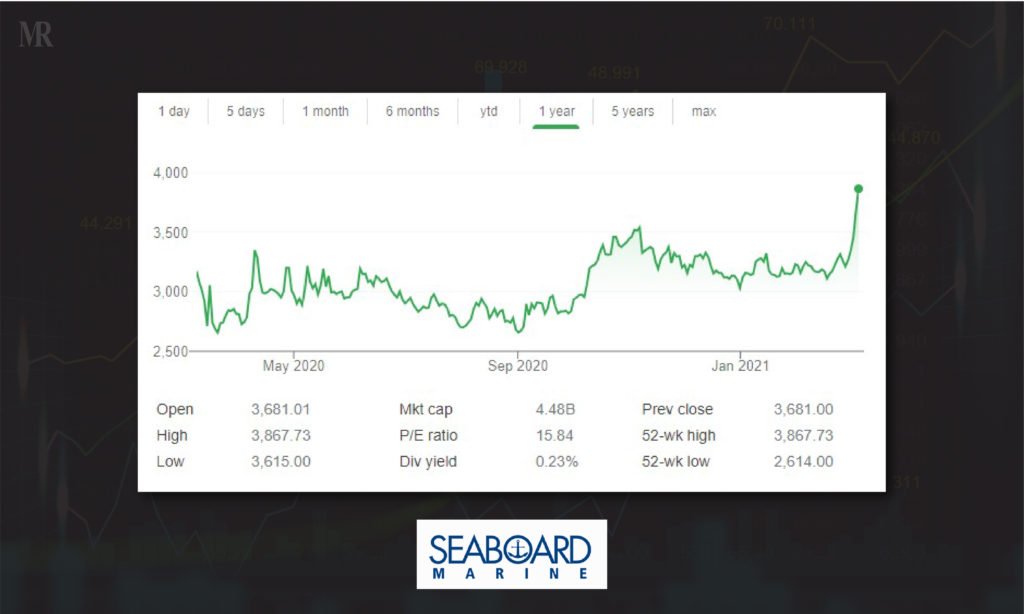 Stock Price:

$3,313.14

Type of Company:

Transportation and agriculture

Exchange

: NYSE
As of March 1, 2021, Seaboard stands the fourth place in the highest-priced stocks in America. Headquartered in Merriam, Kansas, USA, the company is involved in pork production and processing and ocean transportation. It is a diverse multinational agriculture and transportation conglomerate.
5. Amazon
Stock Price:

$3,092.93

Type of Company:

Online Retailer and Cloud Services

Exchange:

NASDAQ
Amazon is a well-known retail and e-Commerce company founded in 1994 by Jeff Bezos. In the year 2020, Jeff Bezos was listed as one of the wealthiest Americans. Initially, the company started with the online retailer of books. Amazon is one of the valuable companies on earth. It also launched Amazon Web Services (AWS) in 2002.
6. Booking Holdings
Stock Price:

$2,328.51

Type of Company:

Online Travel Agency

Exchange:

NASDAQ
Founded 25 years ago, previously known as The Priceline Group Inc., Booking Holding is the world's largest travel service provider. Founded by Jay S. Walker, the company was ranked at position 216th on the 2019 fortune 500 list. Currently, the company owns Booking.com, OpenTable.com, Kayak.com, Priceline.com, Agoda.com, and Rentalcars.com.
7. Alphabet/Google
Stock Price:

$2,021.91

Type of Company:

Internet

Exchange:

NASDAQ
Headquartered in Mountain View, California, Google is one of the famous companies in the world. Founded by Larry Page and Sergey Brin, the company started in the home garage and since then the company has reached several new heights. Recently, Sundar Pichai was announced as the new CEO of Google. Alphabet is the partner company under which several companies work, including Google.
Also, to know more about Google and the history of Google, do read our History of Google – From 1996 to 2020.
8. Cable ONE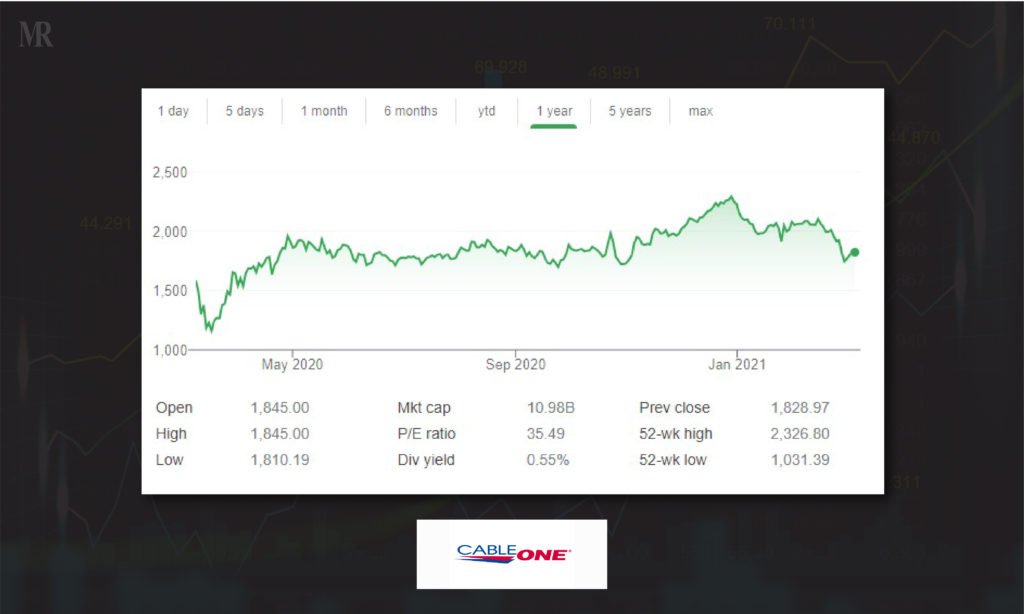 Stock Price:

$1,914.85

Type of Company:

Telecom Service Provider

Exchange:

NYSE
Founded in 1986, Cable is one of the renowned cable service providers in the US. Currently; it provides service to more than 20 states and to more than 800000 residential and business customers. The company re-branded Sparklight in 2019. Headquartered in Phoenix, Arizona Cable offers high-speed internet, telephone service, and cable television.
9. Chipotle Mexican Grill
Stock Price:

$1,442.00

Type of Company:

Fast Casual

Exchange:

NYSE
Chipotle Mexican Grill was founded 27 years ago by Steve Ells. Chipotle Mexican Grill is popularly known as Chipotle. The California-based company offers food in various areas such as US, Canada, UK, France, and Germany. It is one of the first companies to introduce the Fast Casual concept. Founded in 1993, Chipotle has more than 65,000, employees. It owns three subsidiaries — Tasty Made, ShopHouse southeast Asian Kitchen, and Pizzeria Locale.
10. AutoZone Incorporated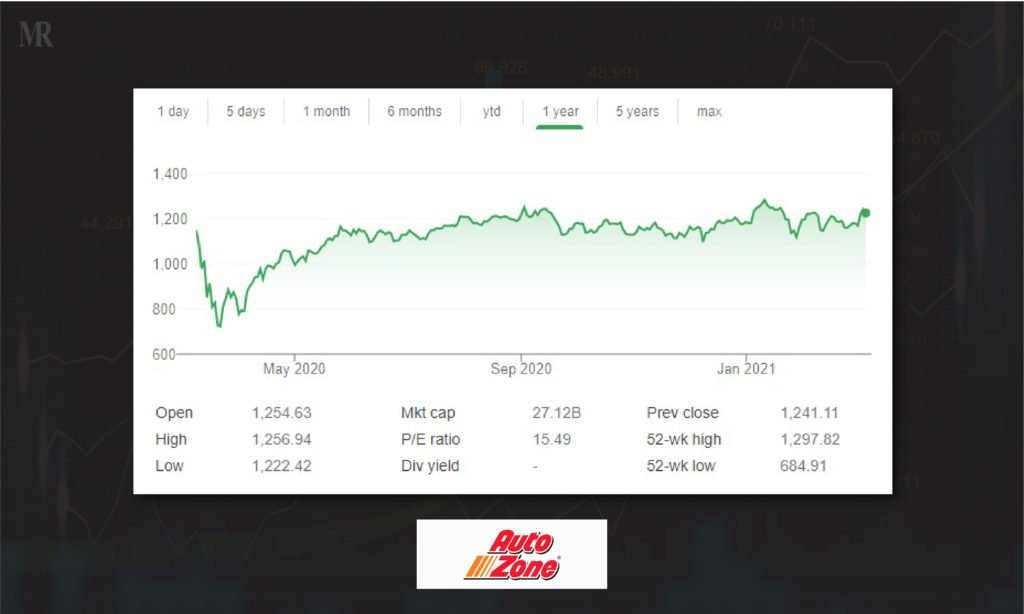 Stock Price:

$1,159.92

Type of Company:

Retail

Exchange:

NYSE
Memphis-based company has more than 5000 stores across 49 states in the US. Founded in 1979, Autozone is the second-largest retailer of automotive parts and accessories in the USA. The company is situated across a part of the US, Puerto Rico, Mexico, and Brazil.
Also Read: How do credit cards work? Everything you want to know about Credit Card