Planning a road trip can be fun and tedious at the same time. And it can get really stressful if you're on a tight budget. There are so many things you have to consider. How long is it going to take to reach your destination? How many stops should you do? How big should your budget be? Is it enough?
You also need to make sure your car can handle the long hours of driving. If you're driving a Honda, you can avail of their Honda dealership assistance. It's helpful when you need roadside assistance in cases where you need car repairs. You can contact them online at any time of the day and they can assist you with your problems.
However, that's just one of the many road problems you may encounter. That's why we set out this guide for you to help you plan for your next road trip. Here are some of the steps you need to take when planning for a budget-friendly road trip.
1.  Map Out Your Starting and Ending Points
It is important that you know where your starting and endpoints are. It helps you organize your itinerary and determine how many stops you can make along the way.
There are two important factors to consider when choosing your start and endpoints.
Are you starting from your house or from an airport?
Are you doing a one-way journey or a loop?
2.  Check How Many Days You're Planning For the Journey
Knowing the number of days you have available for your journey influences many factors. This includes the number of stops you make and the distance you must drive each day. If the length of your vacation can't be adjusted, you'll have to prioritize your stops. Otherwise, you can make a lot of changes to your itinerary.
You need to know how far you're going and how many days you'll need. To do this, you can start by calculating the overall distance you'll be driving. You could be at your destination for 4 hours, or it could take you a day or so.
It won't determine how long you'll need for your road trip. However, it will provide you with some insight into what to expect on the road.
Knowing how much you can drive in a day is crucial to your planning. If you want to drive long distances, you'll need to stop frequently. However, if you're short on time, this could make your daily driving times extremely long. So you need to keep this in mind while planning your road trip.
3.  Map Out the Places You Want to Visit
Deciding where to stop is important on every road trip. You should mark all the places you want to visit while on your way to your destination. And you need to do this strategically. This means you have to plan your stops based on whether they are near each other. It will be a waste of time to backtrack to a place that you have already passed.
To do this, you can look at the cities you'll be passing through as well as nearby points of interest. Here are some of the best ways of checking out nearby places:
Use the map to look for places you can stop by along the way
Use Google and TripAdvisor to find the best things to do in each city you'll be passing through
Read blogs about your itineraries
Look for National Parks and Nature Reserves in the area
Look for inspiration on social media
4.  Plan Your Route
After marking all of the places you want to visit, you'll need to rank them.
It's possible that some of them are off your path. Because of that, you can categorize places depending on how important it is that you need to visit them.
In addition to that, you should also consider checking in on local repair shops. While your Honda car can withstand long hours of driving, some problems are unavoidable. You might be driving too long to need a car battery replacement. Or that your tires exploded along the way.
Either way, you need to know the locations of the car repair shops in the city you're in. Say, you're on your way to The Florida Aquarium in Tampa. It will help to look for Honda dealerships in Florida.
After that, you can start calculating the driving time between each location. This will help you decide how you will spend each of your days and where you will spend the night.
5.  Plan Your Budget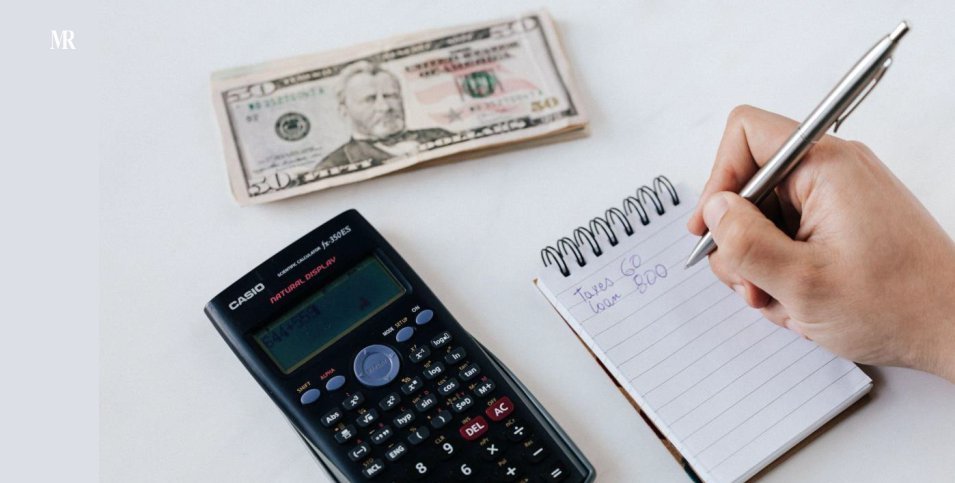 Photo by Karolina Grabowska from Pexels
Knowing the expense of a road trip is important. Here are some of the things you need to include in planning your budget.
Are You Renting a Car, Using Your Own, or Buying a New One?
If you plan to rent a car, do some research to find out how much it will cost each day. Your research should also include any insurance requirements. By doing so, you will be able to rent a car that matches your road trip needs.
If you have a personal vehicle that you want to use, figure out how much it will cost you for wear and tear.
And, in some cases, you may be planning on buying a new one. If you want to buy a Honda car, you might consider Honda financial services. Whether it's a new or used one, they help you cut down the cost of buying a car. They even have an option to include Honda care in your purchases.
How About the Gas?
In addition to this, you also need to account for gas. How long will your road trip itinerary be? How far can you get on a single tank of gas? How much does it cost to refuel your car?
Also, keep in mind that some states have a lot of toll highways. This might eat up your road trip cash.
And Your Accommodation?
The type of lodgings you choose to stay in affects your road trip budget greatly. If you're searching for something affordable, book your accommodations ahead of time. This is so that you don't go over budget on your road trip.
This may not be an issue if your budget is more flexible. If that's the case, you can reserve hotels ahead of time. In any case, don't forget to include the cost of parking, if there is one.
Don't Forget Food And Entertainment
Even when you're on the road, you don't have to eat fast food. Keep a budget for road trip munchies, admission fees to places, and any dining out you want to do.
6.  Start Booking For Accommodations
Unless you want to sleep in your car, you'll need to find somewhere to stay.
There are two approaches to dealing with accommodations. You can either plan ahead of time or leave everything to chance.
Booking ahead of time saves money. Additionally, you can have a set location for each day. However, leaving everything to chance and finding lodging as you go allows for more flexibility.
Unfortunately, this can leave you scrambling to find a place to stay each night. Worse, you might even find yourself staying in an unpleasant hotel.
By reserving your accommodations ahead of time, make sure to read the cancellation conditions carefully. There are accommodations on Booking.com that enable you to cancel until the day before. So be sure you check on that before booking.
7.  Check the Status of Your Car
On any road trip, your car should be in a healthy state. Make sure the car is in good working order before heading out on the road. This includes reserving a rental car or preparing your own for long-distance travel.
If you plan on driving your car, you should check for any broken parts that need repairing. In addition to this, you need to look at your car's fluids, tire pressure, and brakes. If there are any signs of damage, you need to replace them right away.
Checking for damages by yourself can be cheap. However, it's best to have your car checked in your local dealership shops.
Conclusion
Planning for a road trip can be exhausting. You need to take the time to plan ahead and put in some effort to follow your plan. However, planning ahead of time can help reduce the problems that can arise on the road.
Hopefully, this guide helps you prepare for your next road trip vacation. There are many things you need to consider. But, the time and effort in planning helps you enjoy your vacation more.
Also Read: Mario can now guide routes in Google Maps