In recent years, Bitcoin casinos have gained significant traction, attracting attention through high-profile sponsorship deals. These cryptocurrency-based gambling platforms, such as Sportsbet.io, Stake.com, BC.Game, Bitcasino.io, and Roobet.com have successfully established partnerships to improve their visibility and become leading players in the online casino industry. This article explores the main sponsorship deals of these prominent Bitcoin casinos, highlighting how they contribute to their growing popularity.
Sportsbet.io: Pioneering Sponsorships in the Sports World
Sportsbet.io, one of the prominent online casinos accepting BTC, has garnered attention through its pioneering sponsorship initiatives in the world of sports. In 2019, the platform became the main shirt sponsor of English Premier League club Watford FC, marking the first-ever Bitcoin sports sponsorship in the league.
This collaboration exposed Sportsbet.io to a wider audience and helped promote cryptocurrency adoption within the sports industry. The casino brand further strengthened its presence by sponsoring prominent cricket teams, including the Indian Premier League's Delhi Capitals and the Caribbean Premier League's St. Kitts and Nevis Patriots. Such high-profile sponsorships have significantly contributed to Sportsbet.io's brand recognition and popularity.
Stake.com: Partnering with Athletes and Influencers
Stake.com, another leading Bitcoin casino, has focused on forging partnerships with notable athletes and influencers to amplify its brand reach. One of its most notable collaborations was with UFC superstar Israel Adesanya, who became the platform's official global brand ambassador in 2020. This partnership highlighted the growing intersection between cryptocurrency and combat sports and helped Stake.com tap into Adesanya's extensive fan base.
Moreover, Stake.com has formed alliances with prominent sports personalities, including UFC announcer Bruce Buffer and professional soccer player Felipe Melo. By partnering with influential figures across various sports, Stake.com has effectively enhanced its visibility and attracted a diverse audience.
BC.Game: Innovative Sponsorships and Crypto Giveaways
BC.Game, known for its innovative approach, has capitalised on unique sponsorship strategies and crypto giveaways to boost its popularity. The platform has sponsored several esports teams, including Alliance, OG and now Cloud9. The gambling operator committed to sponsoring the team on all CS: GO-related initiatives and events. While this looks like a key partnership, it can't even compare to the strategic move to sponsor the Argentina national football team. What better way to spread awareness of your crypto gambling brand than to turn Lionel Messi and Paulo Dybala into your ambassadors?
This collaboration allowed BC.Game to engage with a tech-savvy audience and showcase its commitment to the gaming community. Additionally, BC.Game frequently hosts crypto giveaways and exclusive promotions in partnership with influential crypto personalities, such as the prominent YouTuber and trader Carl Martin. These initiatives not only generate buzz around BC.Game also attract new users, allowing them to experience the thrill of cryptocurrency gambling.
BetFury: Engagement Through Innovative Collaborations
BetFury has collaborated with various streamers and content creators in the gaming community, showing one of the key qualities of successful entrepreneurs – understanding customers. This partnership model has successfully reached new users and fostered brand loyalty. On June 13, BetFury, and BurgerCities, a play-to-earn game driven by blockchain technology, formally debuted their relationship. This brings users of BetFury the chance to participate in special events where they can win prizes, branded NFTs, promo coupons, and incentives.
Bitcasino.io: Partnering with Influencers and Musicians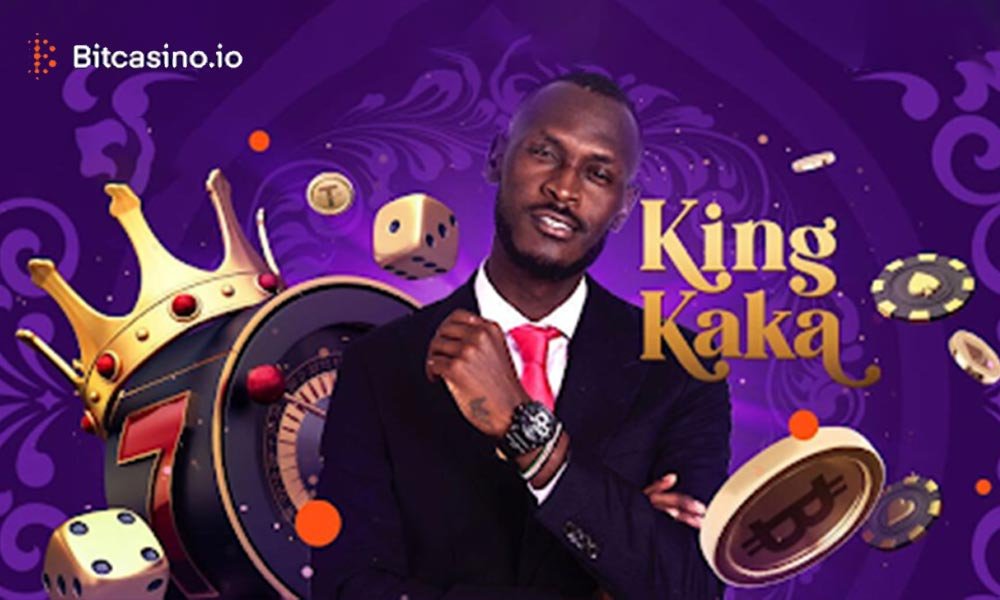 Bitcasino.io had – at one point – formed strategic partnerships with leading football club Arsenal FC, where some of the Premier League players earning £200k weekly are. That's bound to give your brand good exposure. Through this collaboration, the platform offered exclusive experiences and rewards to fans. It has a contract with South African rapper Cassper Nyovest and King Kaka – a Kenyan hip-hop star. These are not the monumental partnerships of BC.Game, but are spreading awareness of the brand in Africa. Bitcasino.io can keep its reputation at the desired level by aligning with key individuals and sports clubs and expanding its user base.
Roobet.com: eSports and the Entertainment Industry
Roobet.com has leveraged sponsorships in the esports arena, partnering with esports organisations and content creators to tap into the rapidly growing fanbase. However, the diamond in the crown of partnerships of Roobet.com is the collab with Snoop Dogg – a rapper and influencer. He is an ambassador of the brand, which has amounted to special events and promotions. Through these collaborations, Roobet.com provides unique betting opportunities and experiences for esports enthusiasts, contributing to its growing popularity.