With a huge amount of data getting created every coming day, you don't need to be an expert to say that big data is the future. Being in the evolution mode, big data is to bring huge difference in the coming year. It will be really interesting to see the evolving changes Big Data will bring with it this year.
When we count on the changes Big Data can go through, the changes are related to the relative technologies of Big Data that is going to impact the industries that are using the Big Data technologies.
Big Data enables companies to gain business intelligence and apply valuable insights while creating strategies. It is the agility of big data that is helping businesses to better understand the customer behavior and their choices. While evaluating the new features Big data can bring in 2018, here are some new technological changes we can experience in the coming year:
Structured and Unstructured Data
Data Analysis is an inevitable part of any business if it wants to reach the heights of success. This makes it very important for the businesses to understand the d structured and unstructured data.
Collected Data can be beneficial if only it is structured. This makes the process of collecting data and then structuring it very essential. Once you have collected all the data, eliminating the useless data and stacking the other useful data is very important. But thanks to the latest tools Big Data is offering nowadays, which helps you segregate the data in moments.
Once the unstructured data is structured, all you need to do is create a statistic. Classifying and segmenting the data can be searched and used easily in future. So, to help companies in this there comes many big data platforms. There are Hadoop clusters, NoSQL databases, and even Amazon Simple Storage Service (S3). All these platforms offer needed infrastructure for processing, storing and managing the vast volumes of unstructured data.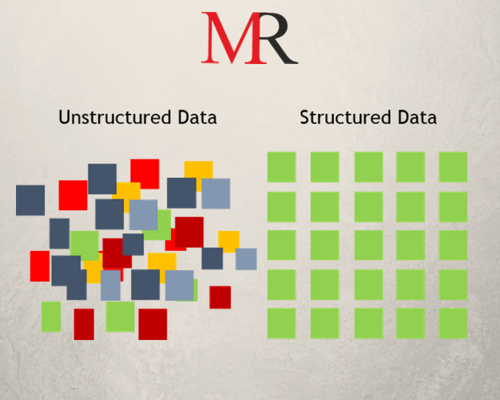 Digitization of Dark Data will be a Great Benefit
Collected with a thought of being very productive and beneficial, dark data is no more than a problem which remains unsolved. At first, companies have mindset that the data they are collecting is a huge benefit, but when it goes useless, when it turns out to be Dark Data and nothing else. But now in the coming year, this is not going to happen! Automation will not let the Dark Data dark anymore. If the huge amount of data will get used somewhere it will no more remain useless.
Data is collected in an organization on different platform with the use of different technologies. What is these platforms or the tools are interconnected? That is the idea behind automating the dark data. Many a times, there is a data collected by different platforms that is useful to the other departments of a company, but they do not have any access to the data or they do have have any idea that the other department is already having the data with them. Outcome, huge amount of Dark Data.
To resolve this problem, automation can play a key role. Structuring the Dark Data well and segmenting it can prove beneficial. Also, one needs to apply strong encryption standards on the data. Encryption will keep many security issues at bay.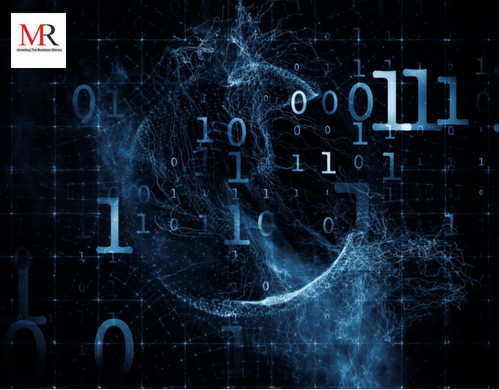 Cognitive Technology to Rescue the Big Data
When it comes to Big Data, there is a big problem associated with it. There is a lot of information, but when it comes to managing, it is far more difficult. Here comes cognitive technology to rescue. This self-learning system can use data mining, pattern recognition and natural language processing (NLP) in the same fashion human brain works.
It is expected that cognitive technology will prove to be really helpful for analytics. It will prove beneficial when the employees, without having an in depth knowledge of data language can even handle the tasks. The improvements in NLP will make it easier to communicate with the machine.
Cognitive technology will help lessen the amount of transmissions back and forth to the cloud. Also, it will improve the quality of results, no matter if less experienced staff is handling the procedure.
AI and Big Data
It is all about automating the user experience. AI will play an important role in this. The technologies offered by AI, like machine learning and deep learning will help developers design intelligent apps. These apps will able to process large volumes of data and generate real-time predictions through analytics.
Furthermore, AI has an overall control on organizational processes. It can lower the cost and enable flexibility. There is an increase in cloud implementation which enable to host all the data on a single instance.
According to the researchers, 2018 will experience more disruption created by AI. More and more AI powered tools will create interconnected industries, businesses, and processes. There will be a boom in emotion recognition, virtual reality, conversational interfaces, etc. All this is going to change the way businesses operate.
Big Data will remain important as the data with the massive volume and speed will get increased. Businesses will continue with the same procedure as they will get real time access to the information. Big data is going to get more importance in the coming year. Seeing the increasing importance of big data, it will provide significant opportunities to the businesses. Big data is going to be the buzz word of in 2018 too.