We all are fans of the American animated series, 'The Simpsons' popular for its witty and reflective content. This show was one of the first's series to hint towards the popularity of adult-oriented animation series. However, the Japanese animated series world was far behind being discovered. Interestingly, Japan has managed to give us the best anime series of all time. The compelling story writing, reflective stories, and beyond imagination execution has been the main attraction for anime. In this article, the aim to uncover the journey of anime to the mainstream screens.
Hayao Miyazaki and Studio Ghibli are the pioneers of Japanese animation. The studio's Spirited Away has been an all-time classic, which won the 2002 academy awards. The storyline of the movie is one of its kind, making you relate even to the supernatural world. Studio Ghibli has managed to surpass the charts with its best anime films, and Spirited Away was the breakthrough for the anime industry. It was one of the highest-grossing movies in Japan and the only animated movie to break records on international screens. Until, the recent release of 2020, the movie "Kimetsu no Yaiba the Movie: Mugen Train" from the Demon Slayer series. The record-breaking movie set our attention to the anime culture, which has now taken over on a global level.
The history of anime stretches far behind Studio Ghibli. Anime is originally tracked back to 1917 when the first animated film was released in Japan. There were several speculations on the first anime to release, as the methodology used was not very durable. The early Japanese film reels were dismantled after the release. And the ones that were preserved from the process were destroyed, due to the Great Kanto Earthquake in 1923, World War II, or the destruction of studios and theatres. The researches and study have confirmed that the first animated film was released in 1917 and created in 1916 by Shimokawa Oten with the use of chalk, which was less than five minutes long.
The "Golden Age"
The 1970s-80s are termed as the golden age of anime, where Japanese animation was flourishing with new genres. Back then the manga authors were finding a balance between their work-life and creating the original series. These manga works have been the basis of the mind-blowing anime series we watch today. Manga is relatively similar to comic, which illustrates the whole storyline and this is further used as the base to create
The internet and technology gave these anime studios an easy methodology to illustrate and a platform to fuel success. By the 2000s, the Japanese studios delivered—now the most popular—best anime series of all time like One Piece (1999), Naruto (2002), and Bleach (2004). People also diverted their attention to manga to know what will happen next in their favorite series. Consequently contributing to the rising success of cross-promoted manga sales, movies, video games, and merchandise. Anime officially entered the global arena and Studio Ghibli's Sen to Chihiro no Kamikakushi (Spirited Away) took the Best Animated Feature Oscar in 2002.
What has made anime so popular?
Part of our current generation is into anime as it is a huge part of the 90s childhood. Most of the shows like Pokemon, Dragon Ball Z, and Naruto aired on television as weekly series. Though some of them still stream on the channels today, parts of these series are too dark to be shown on television—especially kids' channels—which is why they diverted to streaming platforms. It is commonly misinterpreted to be aimed at a younger audience but the reality begs to differ. This is one of the reasons behind the popularity of anime, among others like:
Flexibility to the authors: As aforementioned the major source of anime is manga. The creators of manga are usually people with a regular job scribbling storylines as a hobby or passion in their free time. Thus, there are no deadline pressures or preconceived notions to steer clear of. Some of these mangas take years to complete, for instance, Attack on Titan took 11 years to complete, while One Piece is still running after airing since 1999. Each author comes from a different walk of life, struggling with different issues, which gives anime serious topics and relatable characters, along with eccentric comedy and outrageous tropes. They illustrate raw emotions and relatable stories on paper. If these manga series are loved by people they get picked by studios to turn them into animated series.
Mature Themes and Relatable characters: The story often explores mature themes with relatable characters. It is just like watching a western drama series with the inclusion of taboo themes. Anime does not shy away from exploring themes such as depression or suicide, struggling to find a purpose in life, or coping with mental illness and PTSD. No matter the genre you pick, each anime has a storyline perfectly woven with an underlying message—surprisingly some of these messages can't even be uncovered with deeper exploration.
Reflection of the Japanese Culture: Anime cannot be called the replica of the Japanese culture but it is a similar reflection of their lifestyles and culture. You can find the references of legendary historical figures, their traditions, supernatural world, and beings, or as simple as their daily modern routines. It is an interesting way to learn more about Japan and the culture slowly rubs on you. If you don't believe it, just 10 episodes in Naruto and you will be craving a bowl of Ramen!
Infinite Applications:
It began as an animated version of manga series but the term anime now has evolved to infinite applications. Now the term is associated with everything created in Japanese art such as anime games, anime music, and even anime aesthetic. This has given a boost to several other art forms in Japan ultimately benefiting the art community.
Cultural Phenomenon:
The culture has expanded far beyond the screens and reached the streets of Japan. Honoring the popularity which anime has brought to the culture, Akihabara is dedicated to representing Japanese otaku and anime culture, with dozens of stores specializing in anime, manga, retro video games, figurines, card games, and other collectibles have filled the spaces between the electronics retailers. This cultural phenomenon does not stop in Japan, it has influenced overseas and paved the path for various culture conventions. From massive conventions like Anime Expo, Anime Boston, Sakura-Con, and Otakon all over the U.S., there are countless conventions in Europe, Africa, and Asia.
Renaissance of Streaming Services
With the rise in anime popularity, several streaming sites, such as manganato, took this opportunity. In an attempt to combat piracy and give the anime fandom a genuine way to enjoy subbed or dubbed anime, several steaming services have emerged in the industry. Some charge a small amount for a monthly subscription, while other platforms offer simultaneous viewing i.e. one can watch the latest episodes as they release in Japan. 
The ease of accessibility has further supported the anime community to binge-watch their favorite anime genres. One of the biggest streaming platforms, Netflix and Amazon Prime have equally become part of the streaming service. One can find the best anime series on Netflix and Prime that are amiable in both sub-dub versions. Interestingly, you will find one of the best anime on Netflix as it acquired the license to popular anime series. Netflix also confirmed that over 100 million households globally watched at least one anime title on the platform between October last year and September 2020, and that figure represents an increase of more than 50% in 2019.
Here are the top 10 best anime series of all time you could binge-watch:
1. HunterXHunter (2011-2014)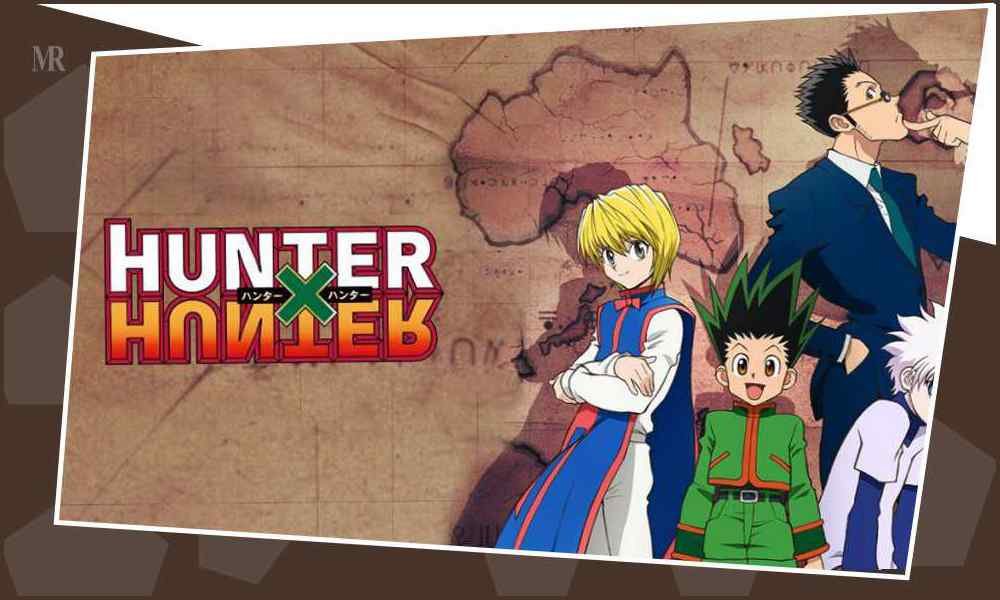 IMDB: 9/10
Genre: Adventure fiction, Fantasy, Martial Arts
Status: Complete
2. One-Punch Man (2009-Present)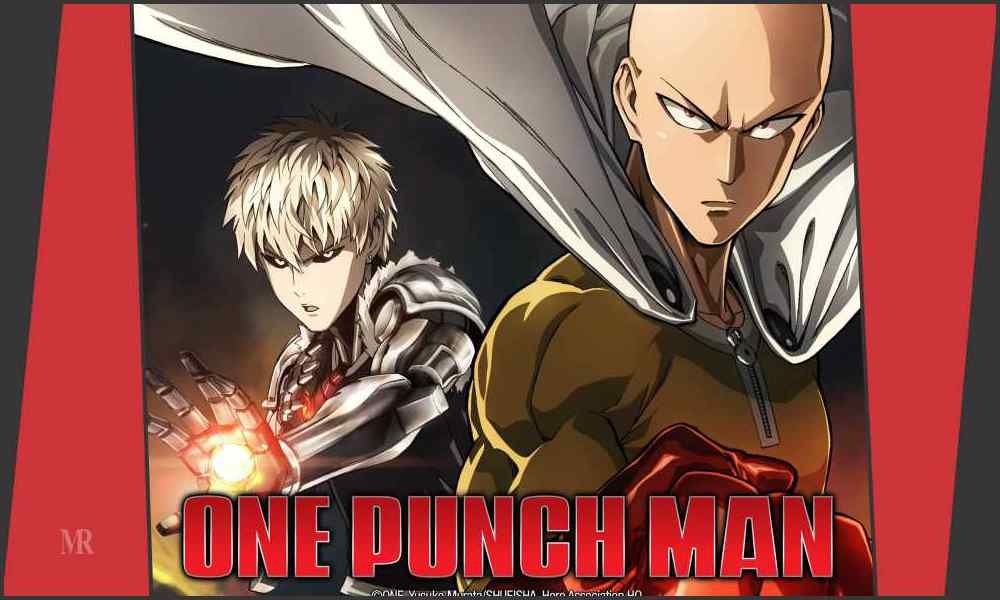 IMDB: 8.8/10
Genre: Action, Gag comedy, Superhero
Status: Running
3. Re: Zero Starting Life on another World (2014 – present)
IMDB: 8.1/10
Genre: Adventure fiction, Action fiction
Status: Running
4. Attack On Titan (2009-2021)
IMDB: 8.5/10
Genre: Action fiction, Dark fantasy, Apocalyptic and post-apocalyptic fiction
Status: Complete
5. Death Note (2006-07)
IMDB: 9/10
Genre: Anime, Horror, Thriller, Drama, Animation, Mystery, Crime TV genre
Status: Complete
6. Erased (2016)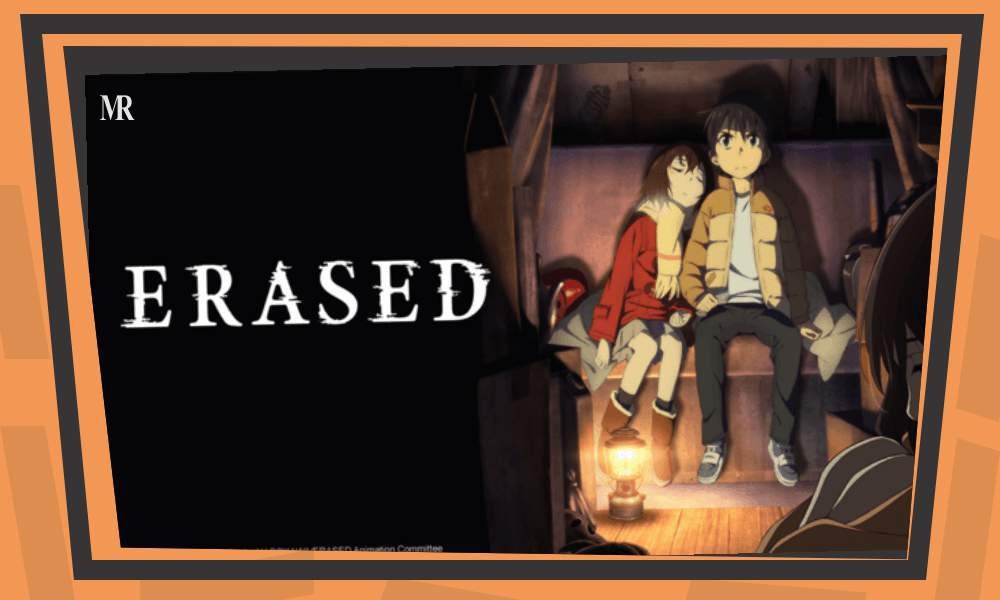 IMDB: 8.5/10
Genre: Mystery, Science Fiction, Thriller
Status: Complete
7. My Hero Academia (2016-Present)
IMDB: 8.5/10
Genre: Adventure fiction, Fantasy, Superhero fiction, Comedy, Science Fiction
Status: Running
8. Full Metal Alchemist: Brotherhood (2009-10)
IMDB: 9.2/10
Genre: Action fiction, Drama, Steampunk, Adventure
Status: Complete
9. Jujutsu Kaisen (2020-Present)
IMDB: 8.8/10
Genre: Adventure fiction, Dark fantasy, Occult Fiction
Status: Running
10. Demon Slayer (2019-Present)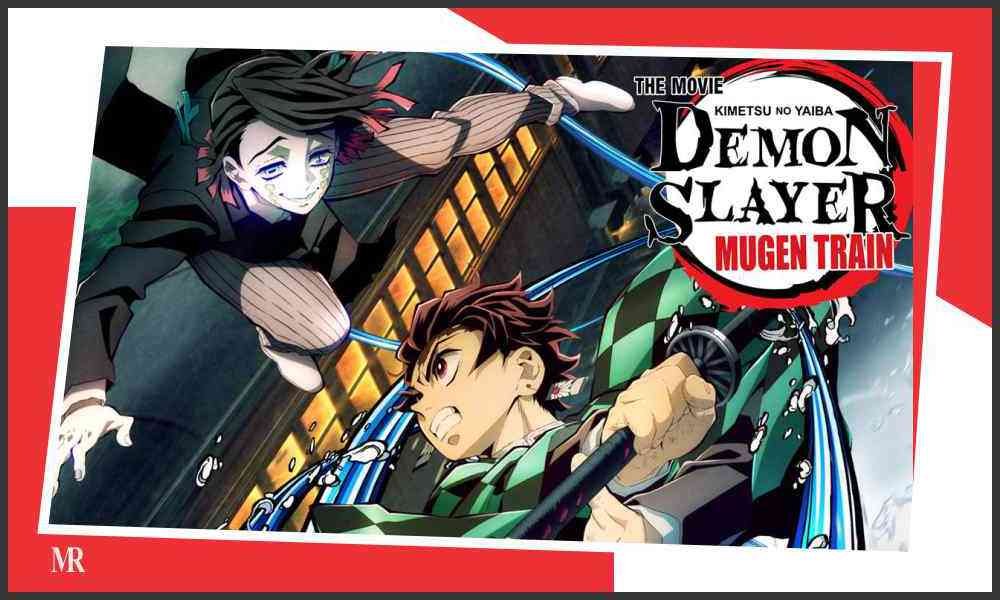 IMDB: 8.7/10
Genre: Adventure fiction, Dark Fantasy, Martial Arts
Status: Running
The list is specially curated for beginners, as these are short-length anime, and probably get you to hook from the first episode. But, the anime industry is a gold mine with far too many best anime series. Once you get hooked to the anime world you can binge-watch long series such as One Piece, Naruto/Naruto Shippuden, Dragon Ball series, and so on.
Becoming the 'New cool'
This article just summarizes the tip of the iceberg that the Japanese animation industry or anime industry is. The anime industry is serving more than just a source of entertainment. It is speculated to rise 2,511.2 trillion yen approximately USD 24 Billion, which is a growth of 19% over the previous year. Animation studios like the veteran Studio Ghibli and most recently MAPPA are revolutionizing the industry. MAPPA has been praised highly for the recently aired shows like Jujutsu Kaisen and Attack on Titan animation. These two shows have a huge fan base and are also speculated to be the best anime series of all time—which only time can tell if true.
Pop Culture works mysteriously, for instance, dragons and the fantasy world were considered a nerd's territory until Game of Thrones was aired. Anime also is gradually clutching the audience worldwide and sooner or later it might be the new cool. Rather than jumping on the trend wagon later, it would be wise to binge the best anime series now. To summarize, the anime world is not something one should not miss on. Or as Bong Joon-ho quoted in his speech—"Once you overcome the one-inch-tall barrier of subtitles, you will be introduced to so many more amazing films."
Also Read: Celebrating the legacy of 50 greatest athletes of all time