Have you recently viewed an animated video or a short film? If not, it's time to start paying attention.
The economy is growing, and many individuals excel at it. Believe it or not, animated videos and films are gaining popularity now. Many prominent businesses use expert animators all around the world.
Big advertising agencies, digital marketing, and other companies began incorporating animated illustrations. But some small businesses are just a little behind. Businesses must also use this strategy.
Animated illustrations are one of the most popular and used methods of advertising. Realistic representations of a product are more appealing than plain commercials. Sometimes, watching a video of a simple tool convinces you that you need such an item in your kitchen or garden.
Animated graphics are easy and enjoyable. In reality, it plays an essential role in product promotion. Every firm uses vibrant graphics as one of the most effective marketing methods. But have you recognized the value of this type of promotion? Have you considered developing these artworks for your product or service?
Finding a suitable studio may be easier. You have a strong idea of what fantastic movies American studios generate. You must know which factors to examine. And that is simply inconvenient!
Never underestimate the power of animated illustrations. They are the most powerful instrument for capturing someone's attention in minutes. Including vibrant graphics can help you attract individuals. Animation helps provide any issue with a fresh view and liveliness. Before we move to how might animation be beneficial let's first talk about why handing this job to professionals is important
Professionals of animation reduce errors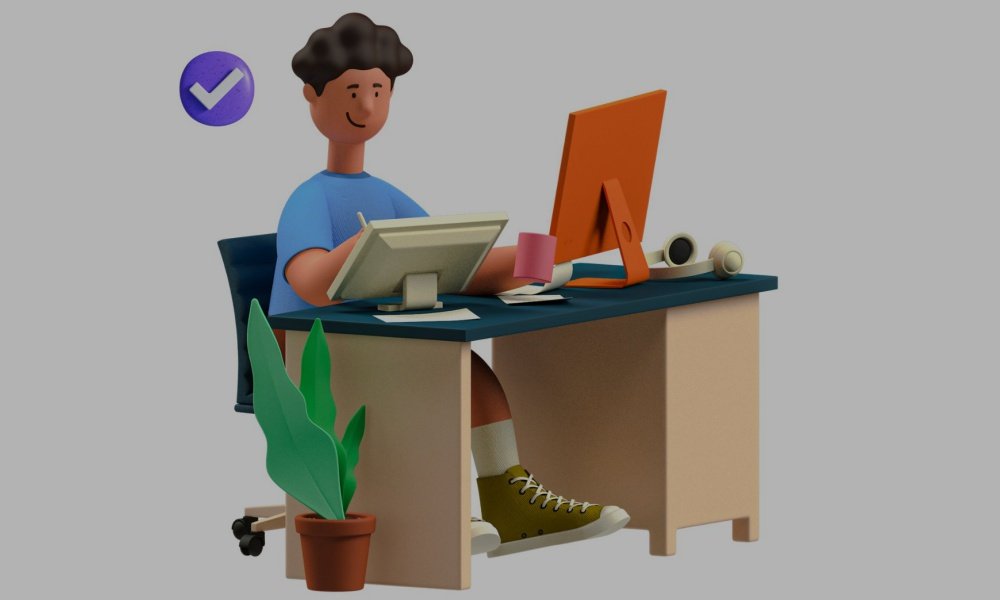 The business market is huge, with recent statistics that by 2024, the advertising industry is expected to utilize around $99.22 billion on search marketing. With such tough competition you have almost no room for error this is why it is best to let the professionals do their job. 
Animation studios in New York are ideal for developing animated images for websites, films, and more. New York City is recognized for its rich art culture. Thus you may discover many great artists that can assist you in realizing your vision.
Several animation companies in New York specialize in developing material for the web and mobile devices. They collaborate with customers from all around the world.
Some of the services animation studios in new york provide:
Mobile animations
2D and 3D logos
They can create animation for almost any niche
Documentaries
Ads
When you can engage with an animated illustration, it's as if a whole new universe opens up in front of you. Inside the artwork, you may explore and find new things. And these discoveries draw you closer to the plot.
Animated illustrations are used as the most engaging and interactive type of visual entertainment. Animated pictures are also appealing. Animators use animation to convey nuanced emotions and subtleties that are difficult to portray in other media.
Famous animators give the spectators something they can't receive from a book or a movie. They allow them to engage with the characters and surroundings realistically.
Animated illustrations, whether in infographics or online games, are a terrific way to engage your audience. It will entertain and deliver your narrative.
How do animated illustrations help? 
Concepts are Easier to Grasp
While marketing your product or delivering your idea the most important thing is to engage your audience.
One of the most popular animation techniques nowadays is 3D. It's also one of the simplest forms to master. It uses easy-to-use and comprehended computer software. If you're seeking an animated cartoon with amazing visual effects, this is something to consider!
Nowadays, various 3D animation technologies are accessible. It includes stop-motion animation techniques that rely on actual objects rather than CGI. It gives a more natural appearance than most other kinds of animation. But it also takes longer to finish since tangible items are employed instead.
Animated illustrations are an excellent approach to conveying your thoughts. Vibrant graphics help you communicate your ideas more effectively. You can customize it to meet your requirements.
You should use animated illustrations for a variety of reasons. You could need them for:
an animated ad
a website you're creating.
Medical field to explain a complicated procedure You'll discover many possibilities when hiring an animation studio in New York.
Explaining how to use or do something
Educational purposes
Make a Strong Emotional Connection
Animation is the way to go if you aim to build a deep emotional connection with the viewers. And also according to research, 87% of online businesses use videos as a tool of marketing Animation studios are professionals in creating visually appealing. They use dynamic material to captivate and immerse your audience in your tale.
One of the most fundamental parts of any conversation is emotional connection. More than offering facts and data is needed while conveying a message. You must also ensure your audience can relate to what you're saying and how it makes them feel.
If your viewers do not develop an emotion with your content, it will be complicated for them to engage with it. That's why animated graphics successfully elicit an emotional response from your viewer. They simplify the process to allow them to envision what you're expressing. They will get more involved in what you're stating.
Animated graphics are today's most powerful technique for generating visual content. It lets you create visuals that express range without using words. It will improve comprehension and make life easier for all parties involved.
Your audience must effectively receive the message. You can achieve it through effective visual communication tools such as illustrations.
Animated graphics are becoming more accepted by companies. They can provide a compelling interaction for their targeted customers. It allows consumers to remember information more effectively than traditional text-based material.
Increases engagement and cost-effective
In terms of engagement, businesses need them the most, and to engage their target audience they often look for a way that can help them. Animated illustrations are proven to increase engagement because they are :
Easy to understand
To the point
Visually appealing
You can increase engagement with animation in your final year project or board meeting. Animation helps you in every field.
Now animated illustrations are a cost-effective method do you know why? 
You don't need to hire actors for videography
This work can be done remotely so you don't need to hire someone into your office for it
You just need a few software and good professional famous animators that will handle the job
You can make changes at any stage of your 3D animation model in the beginning, mid or even after finishing the animation
Final Thought
Animated illustrations can make your life easier by making tasks less tedious.
Animated illustrations provide a more interactive approach. It makes them more interesting and participatory, which aids in understanding the principles. Because of their visual nature, animated pictures are more emotionally successful with readers. It helps readers grasp and recall the message you're attempting to deliver.
Animations may be used to assist in breaking down complex topics into smaller chunks. Animations also aid in explaining complicated processes. It will show how they function in real time rather than informing readers about them.
For instance, using animated illustrations in the classroom offers various advantages. It makes a deep emotional connection with students. It provides an interactive presentation. Animated graphics can help educators educate more effectively. It attracts students' interest and engagement in learning.
Animated illustrations are a compelling new style of storytelling that keeps viewers on the edge of their seats. Thanks to excellent artwork and animation, it is hungry to learn more. The options are limitless!
Also read: How to Make Animated Video for Product Intro (Free & Paid)