Businesses continually strive to deliver a unique customer experience to keep customers returning for more. Enhancing the user experience with better UI, using on-site promotions, and offering valuable content on their blog pages are just a handful of the strategies businesses of today use.
All of that combines and forms something special, something consumers want. As a matter of fact, 66% of consumers expect businesses to deliver personalized experiences and care more about the whole customer journey than just the transaction.
There are so many ways you can cater to the needs of customers, and lately, the new trend of using interactive maps has been adding massive points to the user experience of businesses that utilize them.
Businesses can use interactive maps in many ways, from helping customers find out where exactly their favorite shop is located to helping them find parking spaces while they enjoy shopping. But that's only a small part of interactive maps' benefits. Let's explore them below!
What Exactly Are Interactive Maps?
An interactive map is a dynamic and visually engaging tool that can be deployed on websites. It empowers users to easily zoom in and out of specific locations, offering a seamless navigation experience.
These maps are particularly useful for businesses as they can showcase their location, proximity to major highways, and nearby amenities. Additionally, users can explore and zoom in on individual streets for a more detailed view of the surrounding area, helping them find the location they are interested in.
With the ability to provide valuable information in an intuitive way, interactive maps are an indispensable asset for modern businesses looking to enhance their online presence. You can easily implement interactive maps on your site with the help of zip code, location, and geo-mapping tools such as Mapize.
With Mapize maps, you can deliver a better user experience and help those interested in your products and services find you, and on top of that, you can also use the mapping software to prepare a captivating business presentation.
How Can Interactive Maps Benefit Your Business
Adding an interactive map to your website can be immensely beneficial for your business in multiple ways. It simplifies the process of finding your establishment for both drivers and pedestrians, especially in bustling metropolitan areas or remote locations where navigation can be challenging.
And, by providing users with a dynamic and user-friendly tool that enhances their experience, your business can improve its online presence and attract more customers effectively.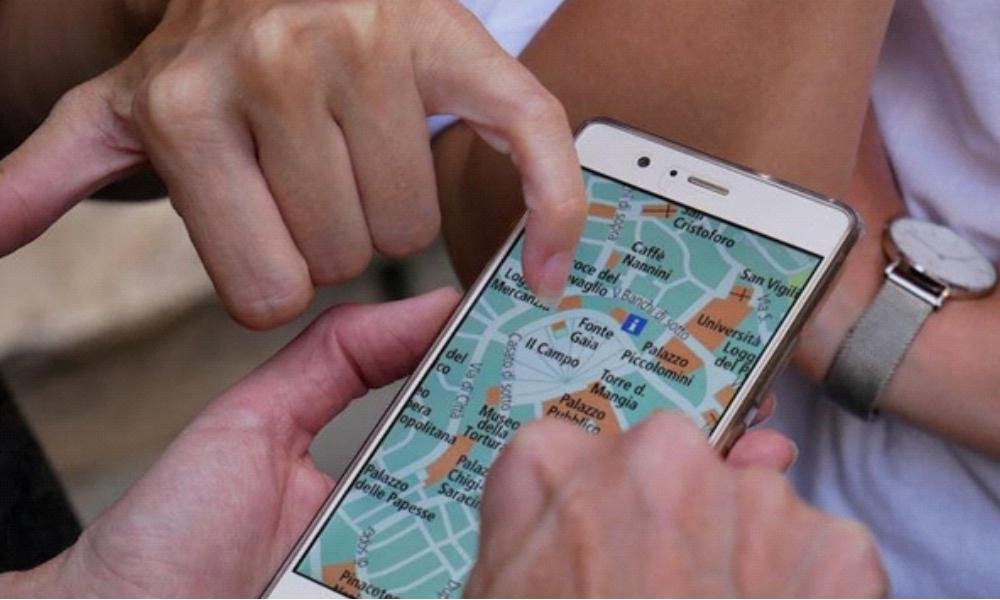 How Interactive Maps Can Help You Reinforce Your Brand
One of the many advantages of interactive maps is the ability to tailor every aspect of your map to suit your branding needs. From custom markers to font selection and color schemes, you have complete control over the final look and feel of your map.
But why is this important? Consistency in branding is often overlooked but can be a game-changer for businesses that get it right. By reinforcing your brand through personalization, creativity, and consistency, you're able to raise awareness and gain the trust of your customers.
And, creating a map that seamlessly ties into the overall look and feel of your brand could have significant benefits as you are presenting prospects with a familiar and seamless experience.
Who Should Use Interactive Maps
Interactive maps can be useful for a wide range of businesses and organizations. Here are some examples:
Retail stores. Interactive maps can help customers find the exact location of a store within a shopping center or mall, as well as nearby parking spaces and amenities.
Restaurants. Maps can show the location of the restaurant and nearby parking options, and even provide directions to the establishment.
Hotels. Interactive maps can showcase the hotel's location in relation to nearby attractions, restaurants, and entertainment options.
Real estate agencies. Maps can display available properties in specific areas, their features, and surrounding amenities such as schools, parks, and shopping centers.
In short, any business or organization that wants to enhance its customer experience by providing easy-to-use navigation tools could benefit from using interactive maps.
Conclusion
By leveraging interactive maps on their websites, businesses can elevate their online presence while providing an unparalleled user experience. By providing users with an easy-to-use tool to locate important brand-related locations, they can help them enjoy their customer journey through and through.
Also read: Infogram: A User-Friendly Platform For Creating Interactive Data Visualizations And Infographics