In today's day and age, one of the most important tools in a business is a good, working, and effective business phone system. Because of the critical function it plays in all businesses, you have to choose the right system. When choosing the best phone system for your business, think not just the present but also the near future. By doing so, whatever phone system you invest in would turn out to be future proof.
When you're on the hunt for one in your business, the truth is that you're going to come across so many phone systems. If you don't know what you're looking for, specifically for your business, then it's like searching for a needle in a haystack. Your search for a phone system won't have a sense of direction, and you may not even end up with the one that works best for your business.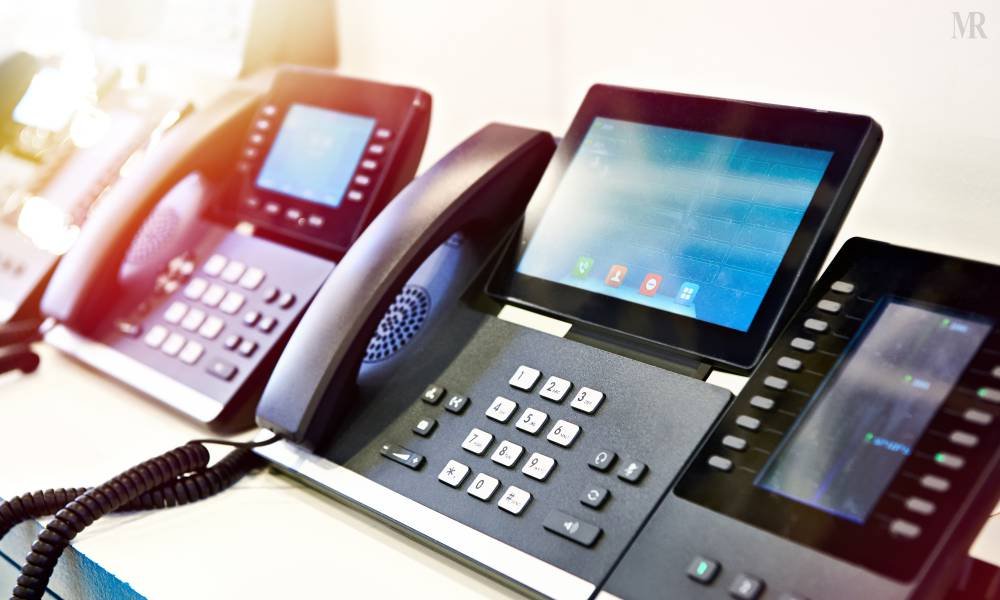 With that in mind, listed in this post are some of the most important features for an excellent phone business system to help you decide what to get.
1. Voice Mail
No matter how advanced your chosen phone system may be, there's one feature not to be taken for granted—voice mail.
Depending on how busy your administrative team is, there'll always be times when calls made by customers aren't taken or answered. If there isn't anyone monitoring the lines during those times, these are lost calls. It may result in irate customers who never get their problems and other important matters addressed.
With a voice mail system in place, all missed calls are automatically recorded. Your team can then call back to ensure each one of those missed calls are given attention to. Data is very important in businesses, so it's important to ensure every single information isn't missed out on.
With that said, here are other important benefits a good voice mail system can bring:
Fosters Customer Retention With Customer Service: Else, you lose customers when their calls aren't addressed and their concerns unattended to. In addition to voice mail, SMS has also been widely used in customer service. To have more insight on the connection between this system and better customer service, check it here.
 
Saves Detailed Messages Of Clients. Depending on the reasons your clients are calling, there are those who may have detailed needs. Even if there's someone behind the phone taking notes, these notes may not always be accurate. Having a voice mail system ensures every single detail asked for by clients are noted and recorded word for word.

Convenient For Operations. Your voicemail ensures that at any time of your business operating hours, you can still retrieve the messages.
2. Usage
The best phone system will generally differ from one business to another. Remember, your needs and preferences are different from that of other businesses. So above others, you must also consider the specific usage for your phone system. By doing so, you're guaranteed that your chosen phone business system will work best to serve your organization's functions.
In thinking about your usage, there are two main facets of your business you've got to factor in. These are your inbound calls and your outbound calls. Then these calls can be further classified into the following:
Inbound and outbound fax messages and credit card terminals
Individual, one-on-one phone calls
Inbound calls during non-business hours, usually asking for customer service help
3. Scalability
The scalability of a business's phone system refers to its ability to grow as the business also grows. By this, when your business expands, your chosen phone system should be able to keep up with the growing usage and call demand it now has to cover. You shouldn't have to change up your entire system or opt for a new one, just so you can cover for your business needs.
Note that growth is always an inherent part of any business. So if you aren't able to keep up, then your business will also suffer through higher expenses of upgrading to a new system. A good scalable phone system should be one where you can simply add some units and tweak the system, to keep up with your growing operations.
As for scalability, think about the various areas in your business where you're going to use the phone system such as:
reception,
server room,
lobby and waiting room,
warehouse or storage areas, or
conference rooms.
4. Call Parking
Call parking may only be a very small feature, but it's needed to ensure all calls are carried out smoothly and never dropped. Call parking refers to the ability of your business to "park" calls on one phone and then pick up the call on another phone to continue the conversation.
This kind of feature is needed to ensure the smooth flow of calls in the office administration side of running a business. For instance, the call was picked up on the receptionist's desk, but the caller is requesting to get a hold of an employee inside the conference room. This call can be picked up on the conference room without ending the call.
This feature makes it easier for your business to manage all of the incoming calls in your business. Alongside ease of management, these are other advantages of having a call parking system:
It provides better efficiency than putting a call on hold.
It connects all callers with human beings to ensure all concerns are addressed as soon as possible.
It cuts possible dreaded dead ends, which can annoy some customers.
5. Conferencing
Lastly, phone conferencing. This means multiple users can be on the same phone call so everyone concerned can join in and listen. When your phone system has this kind of feature, multiple extensions can be added for a multiple-person discussion.
This makes for better communication within your business. Hence, as you're still choosing a business phone system provider, be sure to ask what the maximum number of lines can be included in the conference call.
Conclusion
With this list of features, are you now ready to kickstart your search for the best phone system for your business? Given the important role it plays in businesses, your search isn't one to be taken lightly. Remember, even if you already use email, social media, and even your website to reach customers, these aren't representative of the entire population of customers. There are still those who prefer to reach businesses through traditional means. A dedicated business phone system to meet your business functions can help optimize your operations and customer support, making it worth every amount you spend on it.
Andrea Williamson
Andrea Williamson is a customer service supervisor. She handles SMS customer service agents. During her free time, she shares her knowledge and skills through web content writing. She loves traveling, shopping, and watching movies.
Also Read: Top 3 Essential Steps to Register a Company