What's a good pair of attractive fashion accessories for men? Yes, you thought it right- Sunglasses. It's the most effortless stylish wear that makes men look cool and classy at the same time.
Sunglasses for men don't just enhance their looks but also have several benefits. When we walk outside, sunglasses make our lives easier and more comfortable by protecting our eyes from the sun's harmful UV rays.
When shopping for sunglasses for men, there are a few things to keep in mind. We've outlined all of the aspects you should consider, so you know exactly what to look for when purchasing your next pair of sunglasses for men.
1. UV Protection
Both UVB and UVA radiation should be completely blocked by sunglasses. Although UVB rays are considered to be more hazardous to skin and eyes, experts recommend avoiding both types of radiation.
UV 400 offers the greatest UV protection, providing 100% protection from both UVA and UVB radiation. When searching for new shades, seek a brand that boasts the highest level of UV protection. You're effectively paying for the vanity if your sunglasses don't provide complete protection!
2. Size: Wraparounds or slim, what's better?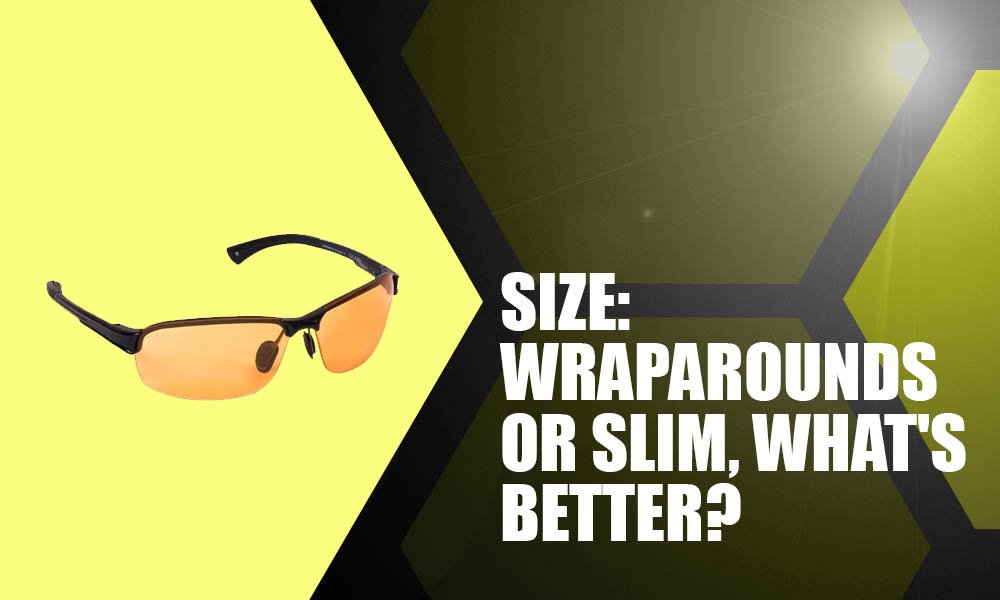 The more UV rays are blocked by your sunglasses, the less likely they are to harm your eyes. So, whenever you're shopping for sunglasses for men, try to go for wraparound or oversized styles that cover a larger area around your eyes. Oversized sunglasses are often the best fit.
When choosing larger sunglasses, remember to consider the fit and comfortability factor, as you will be wearing them for long periods under the sun. You may always refer to brands like Titan Eyeplus that provide a size guide to learn more about choosing the perfect size of sunglasses for men!
3. Lens quality: Let's measure
Follow these steps to ensure that the lenses of non-prescription sunglasses for men are the best fits for you:
Take a look at a rectangular design, such as a tiled floor;
Cover one eye while holding the glasses at a suitable distance from your face;
Looking through the lenses, carefully move the glasses from side to side, then up and down;
The lenses are fine if the rectangular lines remain straight. Try a different pair if the lines are wavy or jiggle (particularly in the middle of the lens).
4. Polarised lens: do you need that?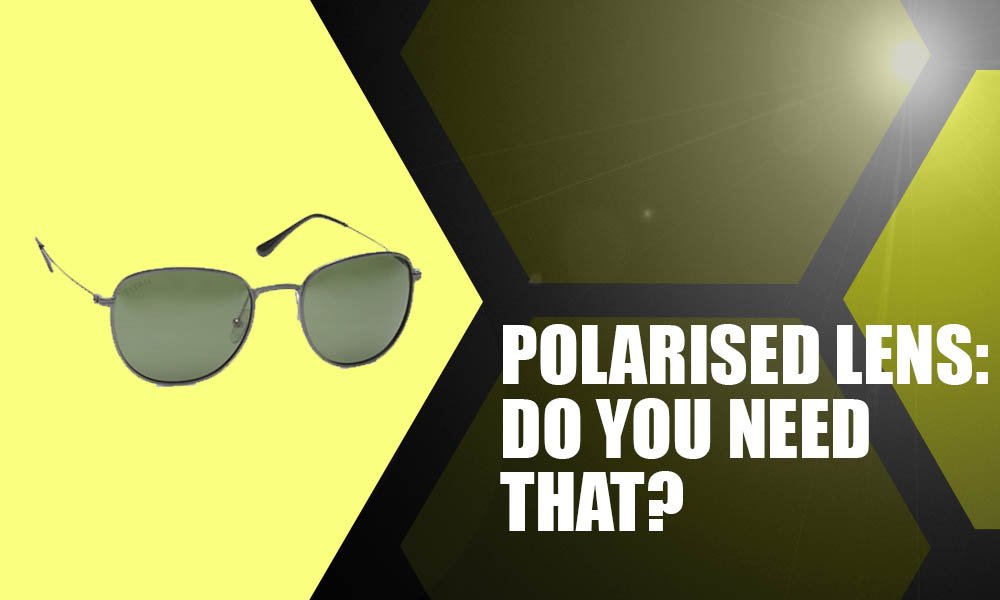 Polarized lenses are made to reduce glare from reflecting objects such as water and roadways. It enhances the visual experience of particular activities such as diving, sailing, and golfing. There are UV-blocking polarised lenses on the market. To ensure that polarised sunglasses give maximum UV protection, check the label of the sunglasses for men.
Polarized sunglasses also provide the best UV protection since they block out all horizontal UV rays. If you frequently squint due to glare, such as while skiing, driving, or fishing, polarised lenses may be beneficial to you. These lenses can limit the amount of light that reflects off of snow, the road, and water.
5. Cost
Maximum UV protection may appear to be costly, but it will not necessarily raise the cost of new shades. Brand name, frame style (e.g., wayfarers, cat-eyes, or aviators), frame and lens material, and lens coatings all influence the price of sunglasses. But brands like Titan Eyeplus offer the best in eyewear without burning a hole in your pocket.
Summing up
There's a reason why certain brands are more well-known than others. You may be confident that a company's products are timeless, sturdy, and popular if it has been in business for a long time.
The brand is important because if you're spending money on new sunglasses, you want to know that they'll last and that you'll look nice in them. So what are you waiting for? Enhance your everyday looks by shopping from well-known brands like Fastrack, Titan, Rayban, and many more, all under one roof from Titan Eyeplus. Go and grab the perfect pair of sunglasses for men; otherwise, someone else will look more dashing than you!
Also Read: 5 Facts About Fashion Psychology