In a modern competitive world, it's vital for businesses to create favorable conditions for their employees. Training and development activities assist in hiring true professionals and improving their competence.
According to the 2021 Workplace Learning Report, the number of learners and training advocates at the workplace has significantly increased. This trend shows that companies will thrive in the new world of work thanks to constant learning and development.
The pandemic made executives look from a different perspective at the importance of professional training. During times of change, employees needed support and certainty, and remote work has affected many of them. Therefore, videos became an effective solution for the modern training process.
If you want to invest in your company's future, implement brand-new training activities for education, change, and growth.
Importance of the Well-Structured Training Process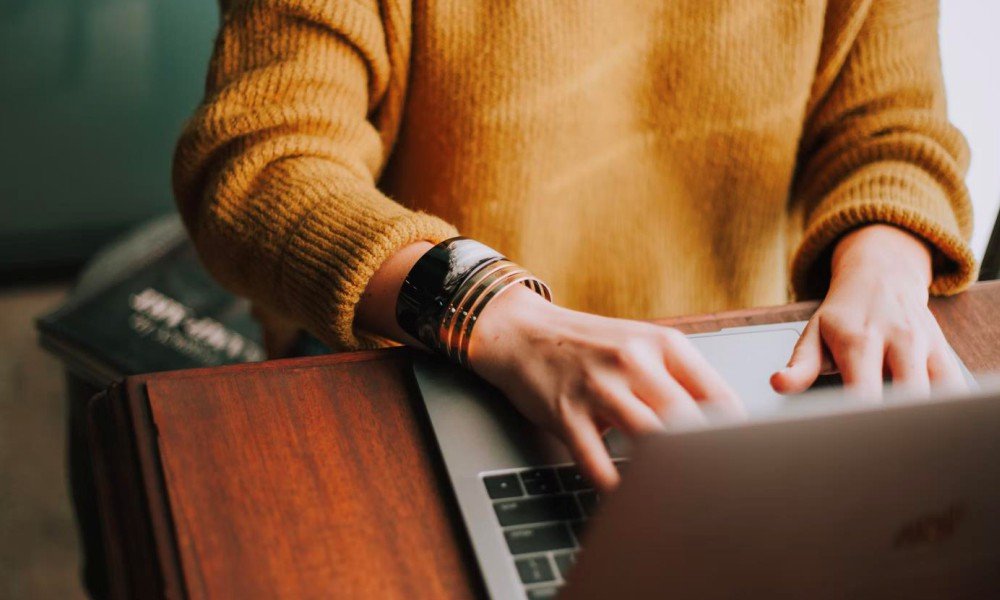 Nowadays, we clearly understand that the development of new skills and gaining knowledge throughout a lifetime is key to success. There are constantly creating new jobs requiring advanced skills, and without training, employees standstill or even degrade.
Training helps build skills, develop, grow as a professional and get a higher position. It's a crucial factor for internal mobility as employees will discover something new and work on the company's success. It's reported that employees stay two times longer at companies with high internal mobility. So now we see that training is a must at the workplace, but how a video can help to achieve that.
Main Reasons to Use Video in the Training Process
Most people better perceive information visually, and your employees are not an exception. It is reported that 75% of employees prefer watching a video to reading a text. You should note that many choose ready-made videos if compared to scheduled virtual meetings. It gives people more flexibility and the possibility to process data more effectively.
Companies use videos in many ways, starting from the recruitment stage to show employees company culture and work principles to communicate internal issues enhancing workforce competence and engagement. Training videos have multiple advantages, and here we'll focus on five main ones.
1. Cost-Effectiveness
It's crucial to know that most of the money invested in employee training is spent on instructor and delivery. Actual training materials require much less money if compared to the overall training budget.
Using video in a training process allows companies to save a lot of money and invest in more sophisticated materials. It's needed to create a decent video and share it with employees. Besides, people do not have to visit the office and stay longer at work to undergo training.
It should also be mentioned that you can share videos many times with many people, so you pay only once. Video training materials are available at any time on any device. Video production tools are affordable now, so it's not costly to produce a video then hire specialists for numerous training courses.
2. Accessibility
Very often, it's challenging to arrange training because of a lack of facility, big team, or travel cost. Moreover, every person is unique, and for some employees, it can be harder and take longer to master training materials. Conducting instructor-based training may be ineffective when you have a big group. Some information can be missed, and it'll be a simple waste of time and money.
Videos help manage this problem as employees can process training materials at their own pace. With training videos, people can understand information better and rewatch aspects they do not get. It'd be impossible when training in a group, as some feel uncomfortable to ask for more explanation. They can study anywhere, at any time, using any device for their convenience.
3. Flexibility
The flexibility of training videos allows companies to customize them to the organizations' needs. Video content can be tailored to any training program with any material volume and difficulty. Thus, it gives businesses the possibility to uplift any employees' skills and hire a professional talent team.
Videos deliver different concepts in any training style according to your team's needs. There are different styles to deliver information, including tutorials, animations, slideshows, live videos, etc, so you are free to choose yours. Your training method should interest and motivate employees. We distinguish several purposes of training videos, such as recruiting, uplifting skills, explaining new products, services, or policies, and more.
4. Better Engagement
Everyone knows about video's engaging ability as it's hard to stop watching decent content once you start. Training videos can significantly engage people when created properly. Make your content entertaining, informative, and easy to follow to attract employees' attention. It sounds challenging to achieve, but practice makes perfect, and you better know your team's needs and preferences.
It's reported that videos are the most popular engagement medium. People are more likely to press the play button and learn something new visually rather than explore textual data, like articles or emails. Thus, you see that videos are the best solution for retaining attention and engagingly presenting important facts.
5. Compatibility
Training videos ensure a better user experience thanks to high compatibility across a wide range of devices. People can open and watch the video on any device they find convenient. It will look consistent and informative whether they use a smartphone, laptop, or TV. Some files and documents require additional programs and device features, but videos run well anywhere anytime.
Interactive video compatibility gives employees the freedom to control the training process. In times of constant movement and action, it's vital to manage time properly and have the possibility to watch training videos even on the go. And smartphone compatibility allows employees to make the most of it.
Key Takeaways
Thus, employee training based on technological advancements takes on a larger role in workforce upskilling and company success.
Once you know the benefits of using video in employee training, you may wonder how to start making yours.
There are lots of aspects to consider but most importantly, choose your style, make a plan, prepare for shooting thoroughly, and find useful tools for video editing.
You can use a video converter, like Leawo, WinX, FonePaw, etc. that saves space on your device. Then, just share your training videos via social media or demonstrate them online.
Also Read: Remote Employees: How to Boost Their Motivation and Production