A slideshow is a presentation that is done using pictures or pages of information on a large screen using a video. Slideshows have been used over the years and they continue to be the most preferred method of displaying images and statistics.
Photo slideshows have become decorative and are now used in homes and common places like buildings where they are used for advertisements. Creating a photo video slideshow has been made easy by the use of CapCut, a free online video editor. In this article, we are going to look at how one can create slideshows using CapCut's photo and video compilation. Let's get to it.
How to Create a Photo Video Slideshow with CapCut
You have probably seen spectacular slideshows in the streets or on tall buildings and you are curious to know the process of creating such. It might seem like a daunting task before you grasp the details of how to go about it and I am here to give you a step by step guide on how you can achieve one by the use of CapCut's photo and video compilation tool. Let's discuss it below.
Step 1: Add Photos
You can either upload photos from your device or simply use the drag-and-drop method to add photos to your timeline. Instead of adding single images, consider uploading multiple files at once so you can save on time. See below how to go about this process.
Step 2: Drag Photos To Track
Once you have the photos in the CapCut timeline, start adjusting the amount ot time that each photo appears on the screen. Most slideshows usually show each picture for approximately 1-4 seconds. You can extend the time period to your preference but that might be tricky especially if you plan on showcasing many images. See below for a sneak pic.
Step 3: Enhance With Features
The last step is to make your video visually appealing by using CapCut's beautifying features such as filters, stickers and texts. You can also add background music and don't forget to add transitions between the photos to give them a nice and sleek finish. Using the video background remover, you can create different backgrounds for your slideshow. See below for more clarity.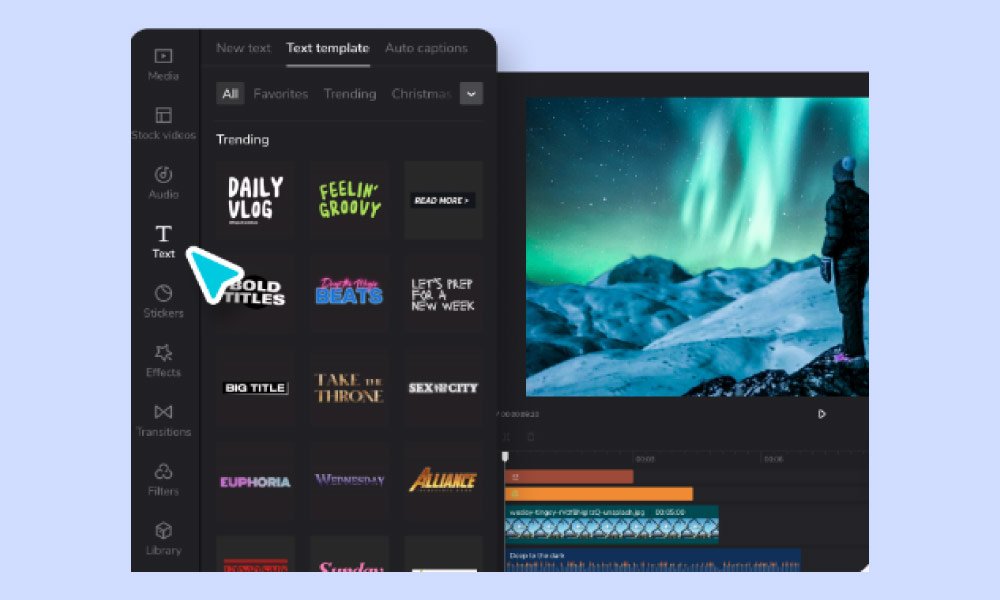 Why CapCut for Slideshows?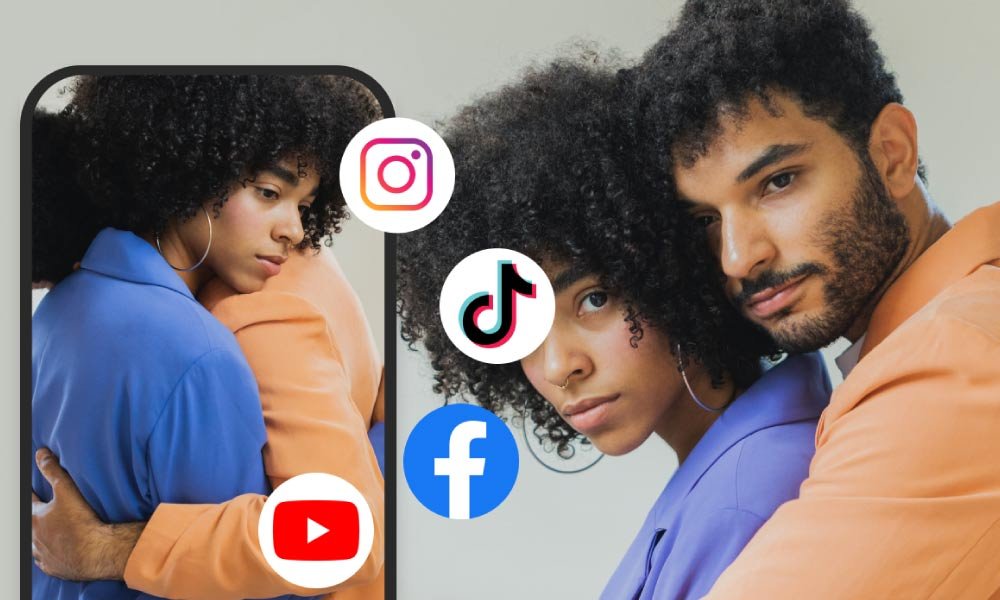 It is no lie that there is a wide range of photo and video editing software that you can choose from when you want to create a slideshow. However, CapCut is our go-to here because of a number of reasons which we are going to discuss below. Let's begin.
Device compatibility: CapCut is compatible with a number of devices including smartphones and PCs. You can either use this tool in your browser or download it for Windows and use it offline.
It is free: CapCut is a free online video editor with some of the best features for photo and video editing.
It is user-friendly: As we have discussed above in the step-by-step guide section, CapCut video editor is quite easy to use. The basic steps of creating a slideshow are quite simple and straight to the point. You do not need an instruction manual to use CapCut.
Enables sharing: By simply linking your account with your social media platforms, you can share your slideshow to your network in the snap of a finger. Cloud Drive allows you to share videos privately with your family or friends.
Benefits of a Photo and Video Slideshow
Picture and video slideshows have become a favorite for many and are even given as gifts to loved ones on special occasions such as birthdays, weddings and graduations. Why is this the case? Let's discuss some of the upsides of making slideshows.
Capture memories: Slideshows are a combination of photos and videos which contain memories from past events. You can share those precious memoirs with your loved ones in a single reel in the form of a slideshow. Add music to make it more sentimental.
Use your own images: With CapCut video editor, you can upload your own images to create a customized slideshow.
Advertisement and promotions: If you are a business person who is looking to promote and market your business, then a slideshow is one way to summarise everything about your company using images and captions which can easily be done by CapCut's phot and video editor.
Visual Appeal: Slideshows are visually attractive and easy on the eyes. They are used as decorative pieces in homes, workplaces, hotels, billboards on streets, etc.
Conclusion
Slideshows are the past, present and future. The only change when it comes to photo video slideshows is the evolution of editing software. CapCut is a game changer in video editing and what makes it even better is the fact you don't have to pay a cent to use it. You get to enjoy its marvelous features free of charge. 
Also Read: 5 Key Benefits to Using Video in the Training Process