TikTok has become a viable and competent social media platform in recent years. It has proven its worth to be alongside great online brands. TikTok holds the beautiful feat of garnering 1 billion plus downloads worldwide. In addition, the number of followers on TikTok accounts has become a testament to their online success.
"Did you see the new video on TikTok?" People have nothing to talk about other than different TikTok content. Why are there so many people like it?
Experts say that this boils down to two things. First, users from different generations are well-attuned with TikTok's set-up. For these people, the fun and exciting videos are worth their time and energy.
The second reason why people gravitate towards TikTok is their exposure to its unique features. One of those features is to set language preferences.
Having this option is essential to users. Some appreciate social media platforms and online websites if they read content in their native language.
The global reach of TikTok extends to fostering language and cultural connections. Many praise the platform for these endeavors. This praise does not go unnoticed among businesses all over the world. These brands favor TikTok to reach their consumers.
Let's find out why.
What Are Language Barriers?
To thrive, society needs a language that can connect people. Language is a way to express one's thoughts, ideas, and feelings. It is a way to share, strengthening connections between groups and individuals. Unfortunately, there exist language barriers. These barriers lead to conflict between groups or individuals because confusion arises when there is less or no understanding between parties.
One would think that such barriers don't exist in social media. After all, the concept of these platforms is to connect people. But they do.
Fortunately, there are platforms like TikTok that can quickly address language issues. A multilingual TikTok to the rescue!
How Does TikTok Handle Language Issues?
TikTok transcends the problems brought upon by language barriers. The platform prides itself on being an avenue of limitless expressions and experiences, leading to effortless connections.
TikTok has an accessible and inclusive environment that easily breaks barriers because of the following reasons:
1. Translations
TikTok introduced the translation feature to translate the captions and text overlays into several other languages. Audiences from different countries and cultures can be immersed in the content without limitation.
This feature is one of the latest ones introduced by TikTok and has been gaining traction. From the term itself, TikTok captions can be translated into different languages. Viewers from different countries and varying cultures can enjoy the content without limitations.
One can see the current language on the left side of the page/image.
Users can tap the "See translation," which is at the bottom of the screen. Sans the TikTok handle, everything else will be translated into the new language.
Want to elevate your direct messaging? Use text stickers! An excellent addition to this feature is the ability to create custom stickers.
The option to translate text stickers, comments, and video descriptions occurs by long pressing on a selected text within a video.
2. Captions
TikTok introduced auto-generated captions in 2021. Its objective is to transcribe text within the videos for better understanding for a broader audience.
Both creators and the viewers can turn on closed captions. They can fully enjoy the videos.
Turning on TikTok's Translation Feature
1. Choose the option for "Settings."
2. See"Language setting?" Choose it.
3. Put in place the Translation language.
4. Select "Always show translations."
Turning Off TikTok's Translation Feature
It's easy. The place to go to is the Language Settings:
1. Proceed to "Profile."
2. Select "Settings and Privacy."
3. Then, choose "App language."
4. Select the original language.
TikTok will automatically turn off translations.
How to Overcome Language and Cultural Barriers
In the business setting, language barriers can result in many challenges. It is a continuous process for business leaders because they must devise ways to stop the communication roadblocks that prevent users from understanding and patronizing what they offer.
Because social media is supposed to bring people together, brands, established and newbies alike, harness the capabilities of the different platforms. Effective communication is always vital to brand recognition.
Here are some strategies on how to overcome any international communication challenges:
1. Brands must create multilingual content.
Whether it be videos, text, or other elements, having multilingual content illustrates a brand's commitment always to be inclusive and accessible.
Sometimes, non-English speaking users need to be more comfortable accessing unfamiliar or foreign content. If a brand wants to engage these customers, it must accommodate their needs and preferences.
Apart from the translation features discussed earlier, the content can be modified by writing in multiple languages or developing language-specific pages.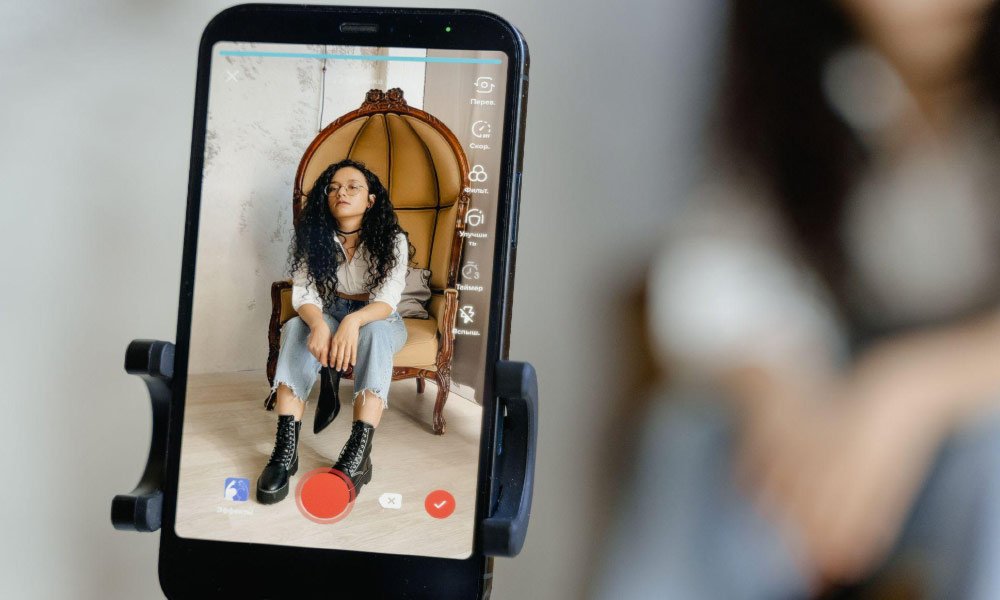 2. Having culturally-sensitive content
When this occurs, the creator is keen on embracing cultural differences. Brands or creators that use such content indicate that they don't practice any exclusivity or discrimination.
When is a brand considered culturally sensitive? It would be if a brand's message resonates well with different cultural groups.
How can this be achieved? That can occur by integrating cultural symbols and themes into the content. An example would be those emphasizing traditions and festivities, highlighting specific cultures' values and place in society.
3. Advocating for cross-cultural connectivity
Advocating for this kind of connection means acknowledging and embracing cultural exchanges and their benefits.
This effort from brands and creators allows users to see how credible and trustworthy they are regarding the constructs of society. Users are encouraged to celebrate their respective cultural experiences and beliefs when they see these traits.
For instance, a creator includes an open exchange forum within the platform. This forum becomes a place of worthy interaction where diverse groups of people come together to share and celebrate.
This inclusion brings them closer. When a business fosters that kind of interaction, different kinds of consumers consider patronizing their offers.
4. Creating a space that's user-friendly and accessible
There are certain limitations imposed on some types of consumers. These people involve those who have limited access to technology and those with impairment or disability.
There are clear limitations to what they can see and access. If brands create a space where their specific needs are met, cultural barriers are successfully removed.
Here is a great example –
A company can include user testing for the individuals mentioned. Through the varying surveys, quizzes, and other studies, these individuals can express what makes access and other matters difficult for them online. From those results, a more streamlined and transparent process and interface are provided to them.
5. Allowing translations and transcriptions from the users
Earlier, it was discussed how TikTok-specific translations can be used. But this focus is on user-generated translations.
These user contributions are crucial because they allow a broader global market to participate. When these people feel that their efforts matter, there is increased customer relations.
Reaching a Global Market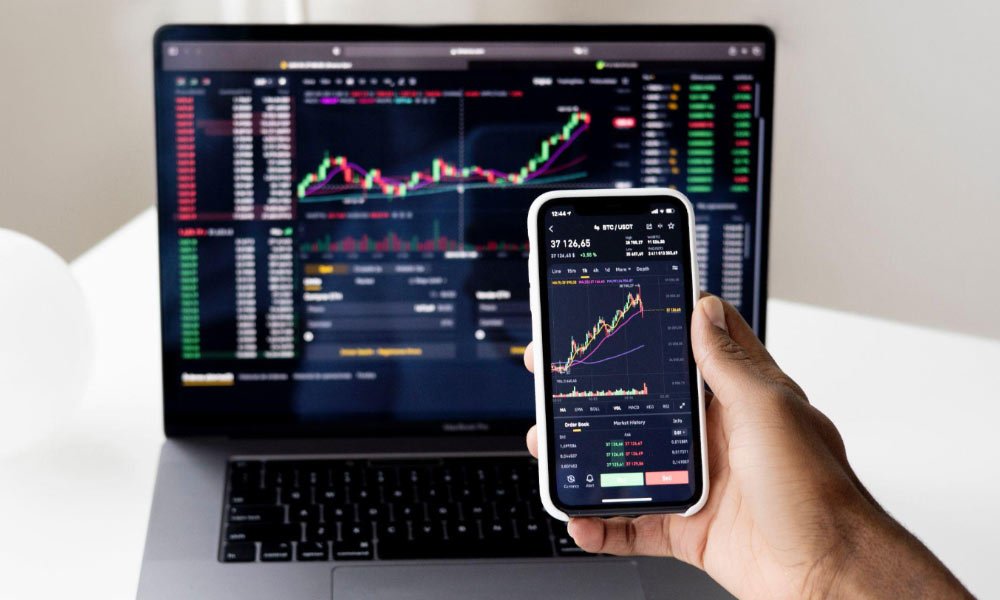 By using TikTok, it is easy for businesses to achieve this. All they need to do is harness the space's power in diverse markets. This social media platform ensures recognition and awareness of products, services, and offers.
Here are some strategies on how to achieve this global audience:
1. Partnering with any local content creator
These people from different parts of the globe give brands a better understanding of the target audience. They know what the users in their locations desire. If a business wants its feet firmly planted on foreign ground, it can rely on these creators to achieve that.
2. Develop a unique brand voice.
Most of the time, brands have one common goal, and that is to be known and recognized around the world. Due to massive competition, one has to have a distinct voice. This brand voice needs to resonate with a broad audience. Typically, a unified tone and style are needed to foster deeper connections.
3. Study the target audience.
A deep dive into what the target market wants and needs is essential. Having in-depth knowledge means an opportunity to tailor fit brand offers to the global market's preferences.
How can you study your audience?
4. Search for popular local hashtags
Searching and using these hashtags takes you closer to the home turf. Familiarity and connection with the local scene can easily spread the brand content. In addition, discovering the hashtags and what they mean can help determine the appropriateness of the content.
TikTok Marketing
Because of its primarily viral content, many brands are vying to become part of TikTok's elite group of recognized participants. It is common knowledge that if a company is part of the platform, it can yield more satisfying results. It can create a successful marketing strategy.
What can strengthen a brand's market hold? Evidently, there are two: the support of diverse and well-rounded communities and user comments and feedback availability. TikTok can quickly and efficiently provide those, leading marketers to consider it a priority platform.
No matter the business, it aims for better brand recognition and more viable ways to advertise its products and services. As proven, they can achieve their goals through TikTok's help.
Three types of TikTok marketing techniques are practices. Refer below:
1. The TikTok influencer
Well-known or not, TikTok influencers who have a sufficient number of followers are an excellent source for effective advertising. Business brands can rely on the thousands of followers to make their products and services known. If they have their TikTok account, these influencers can help them amass more followers than they can count. This change will positively impact sales and patronage.
2. Brand advertisement using TikTok
Some popular brands like Nike, Chipotle, Pizza Hut, and Maybelline have gone on the TikTok bandwagon. Each one has successfully advertised through the said platform.
They know that by taking advantage of the platform's global reach, they can reach their goals. In the TikTok space, a business advertisement has more chances for recognition and support.
3. Do it yourself
Brand marketing that includes personalized content is effective because the brands themselves control what and what not to show. They get to decide and integrate the techniques they deem suited for their target markets.
In the TikTok space, a one-of-a-kind business hub exists where brands can create their business accounts. In these accounts, they can create more comprehensive business profiles. Also, they receive access to user feedback. This option is helpful for them in enhancing their offers.
This post provides readers with a straightforward process of creating a business account. Click the link to find out.
TikTok's Success
Many still question TikTok's success. But is it not obvious?
Its success lies in its efforts to provide what the users want, and businesses need. If one compares TikTok to other platforms, one would see and appreciate raw but more engaging content.
Conclusion
Many people point out that the success of TikTok is fleeting. One viral moment and the content is forgotten. That may be true, but note the impact it has placed on the viewers.
TikTok is more than just the viral videos it presents. Through its sincere efforts, cultural and language barriers can be overcome.
Despite cynics' misgivings about TikTok, its promotion of unity among cultures is undeniable. TikTok has forged meaningful connections, enriching businesses and changing lives.
ALSO READ: 5 Reasons to Use TikTok for Business Success