When a company is just starting, it often has to be content with using standard-sized boxes for its packaging. But as a company grows and earns more, the need to refine processes, improve products, and establish brand identity must be attended to.
The packaging is usually not among the top priorities of a company, but you might want to pay closer attention to how your products are boxed or wrapped. The packaging is the first thing that a customer sees when they receive your products.
Now, if you want to check out innovative ideas on packaging solutions, you can visit Gould Packaging and other similar sites to be inspired. Other than that, here are a few reasons why your business should invest in packaging solutions:
Custom Packaging Solutions Address Your Needs
The first and foremost reason why you should invest in packaging solutions is that they will directly address your packaging needs and requirements. While there's nothing wrong with standard boxes, you may find later on that your products and customers have specific needs to be addressed in the delivery and handling of your products.
As time goes by, you may be getting more and more reports from your staff of instances when some or a lot of items couldn't fit into a standard-sized box no matter how hard they try. The result is that some boxes would have to be left with a lot of idle space, while other items which are supposed to be placed in one box have to be separated from each other. Consequently, this would require your business to consume more boxes.
Another concern is that some of the items might get damaged while being transported or delivered because they weren't properly packaged. The box could be too large, and the item would unnecessarily shake inside while in transit, causing potential damage and breakage. The end result would be a very bad impression and negative feedback from the customer.
Custom Packaging Solutions Save Money
At first, it would seem that you'd be able to save more money by buying standard boxes rather than asking your supplier to make custom packaging for you. But if you compute the additional cost of having custom packaging solutions, and you peg it against the way it will benefit your business, you'll be saving more money with custom solutions.
With standard-sized boxes, you won't notice it right away but you'll be wasting a lot of money with all the unused spaces and gaps between items that won't be used. Aside from that, you will deal with more risks during the delivery and handling of your products. You may also be returning or refunding more defective products because of it.
By using customized packaging boxes, your business can save a lot of money. No space inside the boxes would be wasted because they were designed and made specifically to fit the sizes and dimensions of your items. Aside from that, your items are safer and secured with your customized packaging—minimizing the instances of product returns, exchanges, and refunds.
In addition, most shipping companies will give you discounts if you're using customized packaging boxes. This is because customized boxes make it easier for them to plan the layout of their cargo and helps them maximize space. Hence, you can negotiate with the shipping company to give special rates or huge discounts—especially if you can point out how much space they are going to save with your kind of packaging.
You Can Design Packages Where They're Needed
It doesn't matter what item you need to pack. Most makers of customized packaging solutions can supply you with almost any size and shape that you need. Customized packaging solutions are highly recommended if your products or items are odd-shaped. Even cannabis products are now being packed in custom packaging boxes.
On the other hand, if your items are too heavy for standard-sized boxes, you should also consider getting customized packaging boxes. You can ask the supplier to put padding or weight insulation material on your customized packaging. With customized packaging, you can request unique designs and sizes that can easily differentiate the type of product or cargo you're shipping. This also makes the job of your inventory or warehouse staff much easier.
Custom Designs For Suitable Protection
The safety and protection of your products are good reasons why you should invest in customized packaging solutions. You can ask your packaging manufacturer to take into account the material and nature of your product. For example, they can put cushion material inside your boxes which can protect your items from breakage.
Ecommerce businesses that sell fragile or breakable items should think about getting custom packaging solutions as these can provide special insulation and cushion to the items. If the seas are too rough, you can still have that assurance that your items won't break because you're using enough insulation and cushion in the packaging. This also results in better customer service and satisfaction since your clients can receive the product in good condition.
Packages Speak About Your Business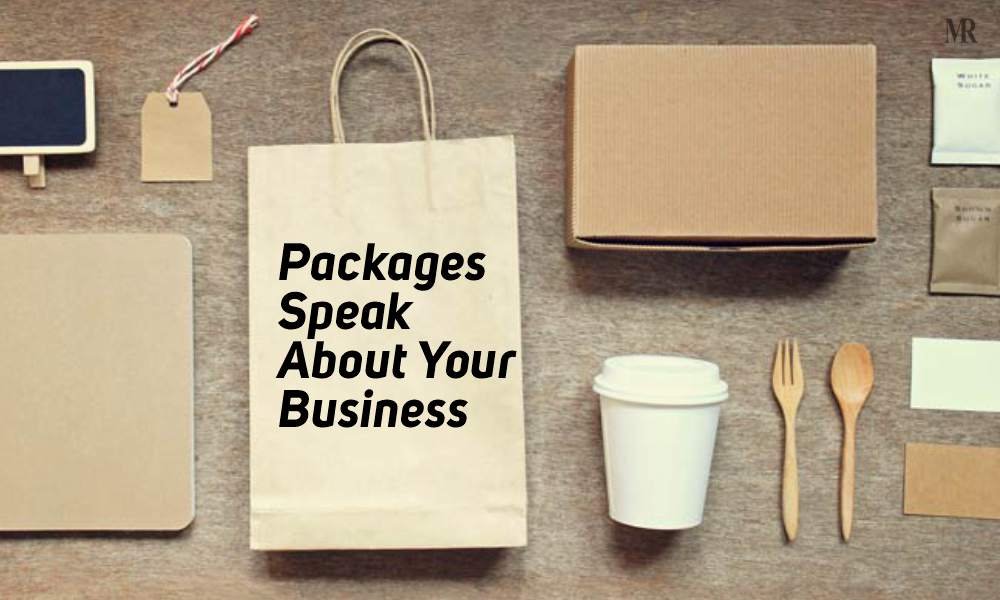 Another reason why you should consider getting customized packaging solutions is that they're also a great asset and tool to boost your brand and marketing campaign. Your packaging boxes are the first things that customers and other people will see about your business. There's nothing wrong with using a plain-looking box for your deliveries, but you'd be missing on a very important opportunity to make an impression on customers and other people who may come across your box.
As much as possible, customize your box and packages with the name of your business, brand logo, taglines, and even your website address and contact number. This way, your business gains more exposure and can even prompt people to check out your products or even reach out to your business.
Final Word
Your customized packaging can be made to embody the spirit and character of your business enterprise, and that further builds your business goodwill and market reputation. Customers will gain a positive view of your company since customized packaging tells them that your business is transparent, legit, and credible.
John Smith
John Smith is a specialist in logistics systems for industrial and manufacturing companies, as well as packaging solutions for a host of users. He worked in various industrial, manufacturing, shipping, and logistics companies before starting off on his own. He also writes blogs and industry articles. In his free time, John Smith rides out his bicycle to the rugged mountains and slippery slopes.
Also Read: 9 Ways To Safely Transport Hazardous Materials.