Salesforce is indubitably the undisputed champion of CRMs. It is known for its customization capabilities, organization-specific automation, and flexibility. For customer-centric businesses, the success of an organization hinges on a tool like Salesforce to manage all sales and marketing activities. Against this background, a Salesforce developer will prove to be an asset to your organization. If you are looking to hire Salesforce developers that are worth their weight in gold, then this blog is just what you need. Read on to learn how to hire the best Salesforce developers per your company's needs.
Why Should You Hire a Salesforce Developer?
First things first, you need to have a grasp of why you need a Salesforce developer in the first place. The answer to this question will also help you craft an effective advertisement that highlights the roles, responsibilities, and expectations of the Salesforce developer.
Here's why you should be hiring a Salesforce developer:
A Salesforce developer has a native understanding of the Salesforce platform. As such, they can offer a high degree of unparalleled customization that is typical to your business requirements.
In addition to getting access to expert knowledge and direction, hiring a Salesforce developer also strengthens internal resources, as your existing employees are not stretched out to meet business requirements.
Hiring a Salesforce developer allows you to get more done at a reasonable cost. The corresponding time to value offers a greater return on your investments – even if it is slightly above your budget.
They help you gain more value for the money that you have invested in Salesforce products and services. At the same time, they can also help you streamline your strategies, processes, and workflows.
What Are the Different Skills a Salesforce Developer Must Have?
Now that you have a basic idea of the roles and responsibilities of the Salesforce developer let's look at the skillset that you should seek.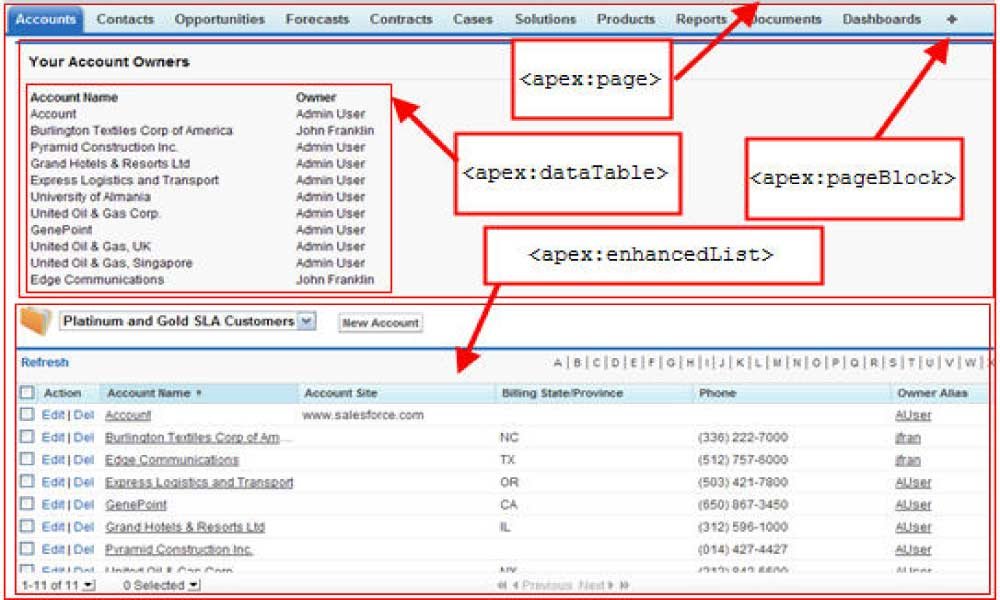 Here are some basic skills that the ideal Salesforce developer must possess:
APEX: This is the proprietary programming language used for Salesforce development. Since APEX is built around Java, you can also look for a Java expert as a fitting substitute if facing a talent crunch.
Visualforce: This is the markup language used to build personalized Salesforce pages. It is similar to HTML, so a developer having knowledge and experience in HTML could work with Visualforce.
Lightning App Builder: This is a component framework used for Salesforce user interface (UI) development. It is similar to ReactJS and AngularJS, so you could even hire a developer proficient in these frameworks.
Heroku: Heroku is a multi-cloud build, runtime, and testing environment for apps and microservices developed for Salesforce. Developers can use it to expand the functionalities and capabilities of Salesforce and integrate them seamlessly.
Fuel: It helps in developing applications for Salesforce that are marketing oriented.
The above list is purely indicative, and you might want proficiency in more technologies like Code Editor, APEX test execution, Ant Migration, etc. Additionally, you would want to test out the developer's soft skills, ability to work in a team, and other personality traits that will help you work out whether the candidate is a good fit for your organization.
Where Can You Find Salesforce Developers to Hire?
Once you have identified the traits and skills you want in your Salesforce developer, you need to know where to look for them. You can try any of the following sources:
Professional Networking Platforms: Professional networking platforms like LinkedIn can be a great starting point for seeking Salesforce developers. You can check out their profiles, qualifications, projects, and testimonials to get an idea of their capabilities.
Online Job Portals: Online job portals are traditionally the go-to source for any kind of talent. You can use the inputs shared above to craft a job advertisement for a Salesforce developer and invite applications from various prospects.
Freelancing Platforms: Platforms like Upwork and Fiverr have made it convenient to engage talent on a freelance basis. Once again, you get the opportunity to check out the portfolio, qualifications, and feedback to get an idea of what you're getting into.
Talent Agencies: While online job portals or even freelance platforms are useful, you will still have to carry out due diligence before engaging the Salesforce developer. You can enjoy a hands-off approach with talent agencies as much of the work is done for you. You get to choose from a buffet of pre-vetted talent that match your requirements.
You can even check out a few offbeat channels, such as the Salesforce website, Salesforce Developer Forum, and Salesforce Community – as well as unofficial forums and communities like GitHub and DEV Community – to find talent in the wild!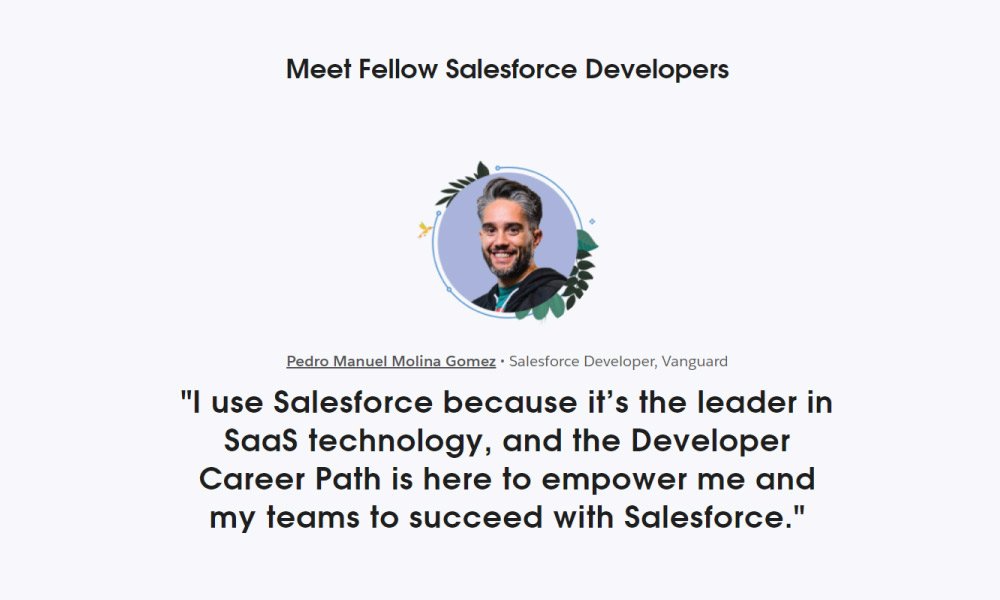 What Are the Types of Screening and Assessment Used for Hiring a Salesforce Developer?
If you go ahead with the DIY approach, then you will have to conduct the following tests and assessments to screen capable Salesforce developers:
Resume Screening: Resume screening is the first stage of screening the applications received against your advertisement. You can measure up the candidate's CV against the requirements advertised, check out their certifications, years of experience, etc., and weed out the ones that don't fit the bill.
Technical Skill Test: As the name suggests, this stage involves the technical skill assessment of the developer. We have already mentioned a few skills and technologies above, which you can use for reference while performing this assessment.
Personal Interview: Personal interview is often the final stage of recruitment. Here, you get to evaluate the knowledge, soft skills, personality, and attitude of the Salesforce developer. It gives you an overall idea of the developer's demeanor and whether they are an organizational fit.
Closing thoughts
Having a Salesforce developer on your helps you get the most out of the technology, either through personalization or optimization. The improved results will also improve employee morale and productivity. Such benefits will trickle down to more revenue as you manage to attract high-quality leads, improve marketing efficiency, and accelerate conversion rates. So, rather than seeing a Salesforce developer as a liability, recognize their potential and get the best ones on your side!
Also Read: Apple and Salesforce to launch Business apps together