Any accident leads to many negative consequences, including financial ones. It's not just about the costs of fixing all the problems that have arisen in this situation, but also about changes in auto insurance rates. If you get into even one minor accident but are at fault for it, then the rates can increase by 2 times. The growth is associated with increased risks for the insurance company.
However, there is an exception to the rule. If you have auto insurance with accident forgiveness, there is a good chance that the rates will not increase. This service can be a better solution for drivers who often go on trips and want to reduce their financial risks in the future. In the prepared material, you will learn how it can be added to the insurance, and what auto insurance tips should be taken into account during registration.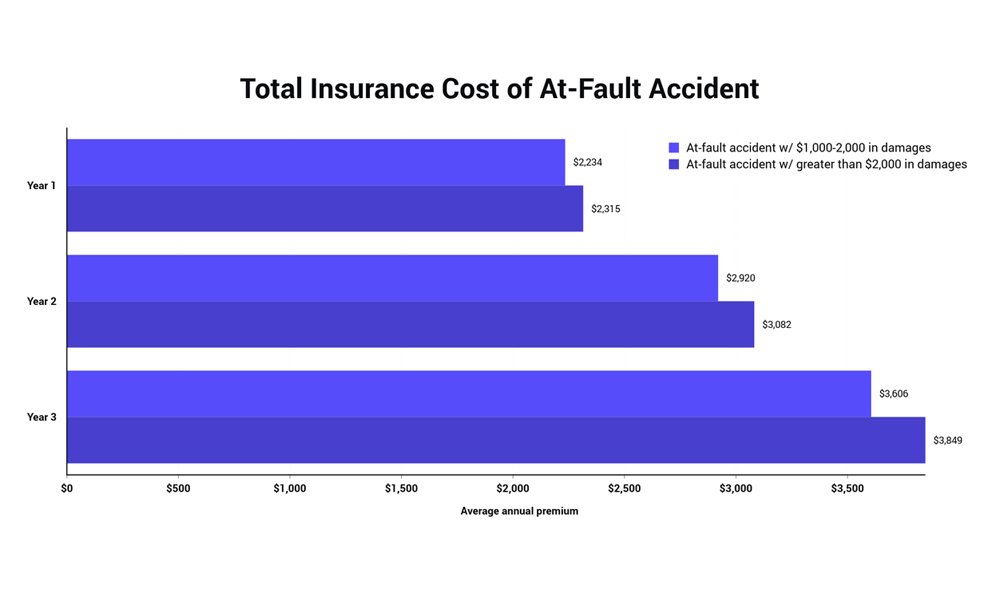 What Is the Point of Accident Forgiveness?
Before contacting an insurance company, you should find out what accident forgiveness is. This is the name of a special feature of auto insurance that helps avoid higher rates after an accident. The companies forgive one traffic accident to drivers who have issued it and do not apply standard financial consequences. This allows you to keep your tariff rate at the previous level. Accident forgiveness can be provided in 2 formats.
| | |
| --- | --- |
| Automatic addition | Some insurance companies offer the service as a free bonus for their customers. In most cases, this applies to those who cooperate permanently. In this case, the function is automatically added to the policy. |
| Purchase of additional coverage | This is a paid alternative to the previous option. It can be established by paying a certain amount. Unlike the automatic service, car insurance with accident forgiveness with additional payment can be issued at any time. |
In each company, the method of receiving the service is determined individually. In any case, insurance accident forgiveness allows you to avoid a rate increase of up to 50%, which can significantly affect your budget. However, you should not forget about certain features of the auto insurance function.
Most companies provide it only once every few years (usually 3 to 5). If this is a free function, then the insurance company independently determines when is accident forgiveness worth it. Obtaining can be related to the implementation of loyalty programs or the presence of many years of accident-free driving experience.
In the first case, the service is provided as an incentive to regular customers free of charge. In the second case, drivers can also receive forgiveness for free, but with one condition. There should be no accidents in their history for several years. The duration of such experience is determined individually by the insurance company.
If accident forgiveness insurance is obtained on a paid basis, the contributions may increase by approximately 10%. Although this amount is an additional expense, it still contributes to savings on car insurance in the future. Especially if you live in an area with a high rate of accidents or you drive tens of kilometers every day.
How To Add Accident Forgiveness to My Auto Insurance Plan?
Having understood how accident forgiveness works, you can proceed to the stage of familiarization with the conditions for obtaining the function. As already mentioned in the previous section, such a service can be added in several ways. They differ in each insurance company, so it is worth comparing their conditions to determine the best offer.
Geico
According to data presented on Forbes Advisor, it is one of the largest insurance companies. Its share is about 14.31%. The organization offers its customers a unique function that can become an addition to the basic program. Under the terms of this service, the company forgives the first emergency into which the person specified in the policy got.
Obtaining accident forgiveness car insurance can be done in 2 ways. You can buy it or fulfill all conditions to get a free app. The latter option is available to those who have an accident-free record of 5 years and have reached the age of 21. An important aspect is the lack of such services in several states (Massachusetts, Connecticut, and California).
Liberty Mutual
This is one of the famous insurance companies, which has established the simplest scheme for obtaining car insurance accident forgiveness. It provides a free function in the absence of accidents for 5 years. This also applies to the period of using the policy of other companies.
Forgiveness occurs when the first accident happens. The company does not take this situation into account and does not raise tariffs. An important detail is that the policy applies to all drivers in the family. However, you can use it only 1 time. That is, only someone from the family can do it. Accident forgiveness services from this company are not available in California.
Nationwide
In this insurance company, there is only one option for obtaining accident forgiveness auto insurance – purchase for a certain fee. The function is provided under the same conditions as in other insurance companies. Forgiveness occurs in case of getting into the first emergency. Moreover, the company provides an additional discount of 10%. It can be obtained by drivers who have 5 years of accident-free driving experience.
Allstate
This is another popular insurance company that provides insurance with accident forgiveness. However, the conditions and scheme of receiving the service here differ from other organizations. You must purchase a YourChoice Auto product to take advantage of the feature. It includes 2 tariffs: Platinum and Gold.
A user who chooses the second option must pay premiums and have a minimum of 3 years of accident-free experience. If the driver chose the first tariff, he can use accident forgiveness at any time. That is, you do not need to wait several years for this. Both options are not available to California drivers.
Progressive
Progressive customers have the opportunity to participate in a multi-level loyalty program. The function is provided free of charge but under one condition. You need to have accident-free driving insurance for a certain period. Only after that, the policy owner gets the right to use the accident forgiveness.
Under such conditions, even a ten-year accident-free experience will not be a reason to receive the service if you have used policies from other companies. In this case, the upgraded accident forgiveness will be applied and the length of service will start from zero. Each such customer is assigned certain levels over time. They depend on the number of years without accidents.
Travelers
Traveler policyholders are also eligible for accident forgiveness. The service is provided on a paid basis regardless of whether you are a regular or a new customer. Conditions may vary. Some drivers can count on 1 forgiveness per policy, while others are allowed to receive accident forgiveness every 3 years.
Conclusions
Accident forgiveness is a beneficial service that allows you to feel more confident on the road and prevent significant increases in insurance company rates. You can get the service for a fee or for free. It all depends on the policy of the insurance company. However, in the selection process, it is worth considering other features of providing this function of auto insurance. It is about the experience of driving without accidents, the seriousness of the consequences, and other aspects.
Also Read: The 9 Basic Policy Exclusions in A Health Insurance Policy