You are right to consider a health insurance policy a great means of health safety in diseases and accidents. The main assistance these health insurances give is through the funds for hospitalization and treatment costs. As the costs of major procedures can be much higher, gathering such high amounts may not be possible. Having health insurance in India can help you obtain such huge funds from the insurance company. But there are some limitations on the claimable diseases, known as exclusions. Read on to know more about exclusions in a health insurance policy in detail.
Exclusions of Health Insurance in India
A health insurance policy is a type of insurance that provides health safety to the policyholder in case of any medical emergency. The major benefits of health insurance lie in the funds and the rapid treatment opportunities it provides. But there are some occasions where the insurer can reject a claim, known as exclusions in health insurance.
Policy exclusions in a health insurance policy are those diseases or procedures for which a policyholder cannot raise a claim. Insurance Regulatory and Development Authority in India (IRDAI) issues this list of exclusions in a health insurance policy. So, all the insurers who provide health insurance in India must follow these guidelines while defining their insurance policy.
Pre-Existing Medical Conditions
Pre-existing conditions are the medical complications a policyholder had when purchasing a policy. Sometimes to avoid the high treatment costs, people can buy insurance to bear the expenses. And the insurance provider will have to suffer losses due to it. So, to avoid this scenario from happening, IRDAI excludes pre-existing medical conditions. And doesn't allow raising a claim on a disease if it is later known that the policyholder had the disease before purchasing the policy.
Waiting Period Diseases
Insurers give a waiting period for some chronic diseases and ailments that require long-duration treatments. So, after purchasing a health insurance policy, a policyholder can only raise a claim for that disease at the end of that waiting period. Any claims for waiting period diseases will face automatic rejection during the waiting period.
30-Days Waiting Period
All insurers give a 30-day waiting period at the beginning of the policy. Both the insurer and the insured can terminate the policy without reason and receive full repayment during this period. But a drawback for the insured person during this period is that they cannot raise a claim.
Obesity/Weight Control
These restrictions in a health insurance policy prevent a policyholder from raising a claim on weight control procedures and complications related to obesity. But a condition is that the policyholder must be above 18 years to become eligible for this exclusion. Another factor they consider for this exclusion is the Body Mass Index (BMI) and comorbid diseases.
Adventurous Sports
Injuries and complications due to any risky sports or activities also have an exclusion in health insurance in India. These can include sky diving, scuba diving, rock climbing, horse racing, motor racing, para-jumping, mountaineering and other dangerous sports.
Breach Of Law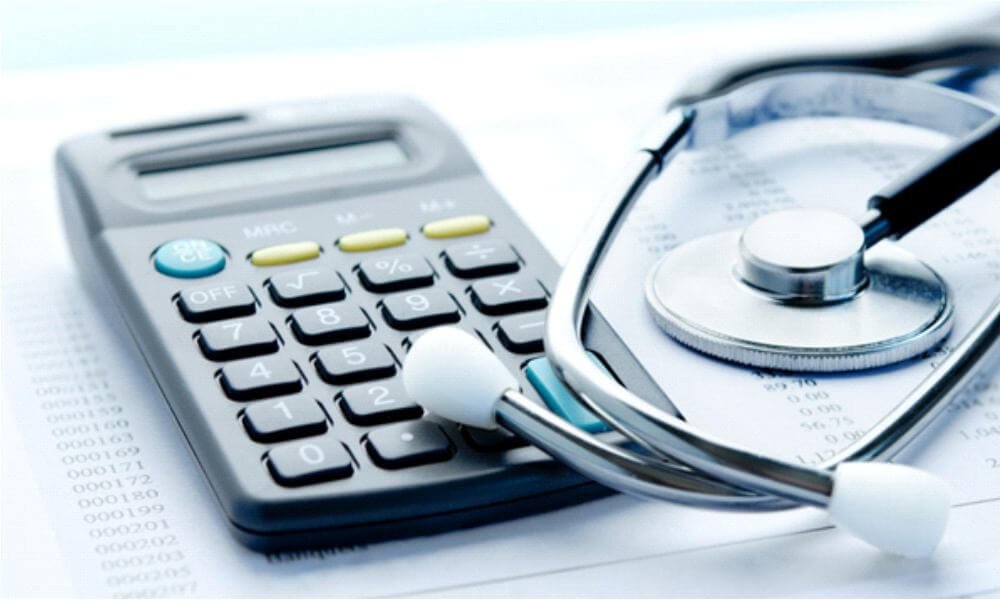 Also, the involvement of the insured person in any unlawful activity or incarceration can lead to claim rejection. This is because of the exclusion due to breach of law in health insurance in India.
Cosmetic Procedures
A health insurance policy also has the exclusion of providing health coverage for cosmetic and beauty enhancement procedures. But this exclusion is not applicable for procedures done as corrections after an accident or claimable illness. However, a medical practitioner must deem these procedures necessary to receive coverage.
Unproven Treatments
Unproven treatments are methods that have no statistical data or solid evidence to prove their credibility.
Maternity
All maternity-related procedures and expenses also have an exclusion in a health insurance policy. But even though maternity is one of the exclusions in health insurance, an insurer can provide health coverage for it. They can do so by providing an add-on maternity cover or a separate maternity protection health insurance, which is solely up to their decision.
Conclusion
The exclusions from waiting period related issues are avoidable through purchasing a policy well in advance. And the obesity and adventurous sports clause are avoidable through maintaining good health and taking care of yourself respectively. The breach of law and unproven treatments are also avoidable through maintaining proper conduct and by being conscious before committing to anything. And as for the maternity exclusion, one can purchase specific maternity plans adhering to its policy terms.
Knowing these exclusions will help you to purchase a health insurance policy accordingly. If you, too, plan to purchase the best health insurance in India, why don't you refer to the plans from Max Life Insurance? They have plenty of customizable health insurance plans to provide extensive health and monetary benefits. So do check out Max Life Insurance's official website or visit an agent or contact their helpline to know about their great plans before committing to some other mediocre plan.