Over the years, many companies have depended on paper to keep track of their business operations and documents. However, with the technological advancements made over the past decade, it's now possible for businesses to operate in a paperless manner. However, some still face challenges when going the paperless route.
This article highlights ways on how your business can achieve a paperless enterprise. These include the following:
1. Use Fax To Email Services
Fax to email services are an easy way for your business to reduce the amount of paper you use. This technology allows businesses to send and receive faxes electronically. Organizations can use such services for anything, from sending contracts to other businesses to receiving order forms from customers.
Internet fax services offered by companies like MyFax.com allow you to send and receive faxes from different devices, like computers, mobile phones, and tablets. The recipients can get fax messages with or without Internet connection. For this reason, people are increasingly using fax to email services for their businesses.
The fax to email services are also very affordable, making them more accessible for small businesses, specifically startups. Using a fax machine to send emails is also known to save time, which is useful in improving the productivity of an enterprise.
2. Use A Cloud Platform
Using cloud platforms is one of the most effective ways to achieve a paperless enterprise. With this, you can access files from anywhere and at any time. It also saves time in document management processes since tasks are completed faster, and with fewer errors, due to efficiency, reducing your business's cost.
When using the cloud, make sure you choose the right one because not all of the available types are secure and reliable.
3. Switch To Digital Marketing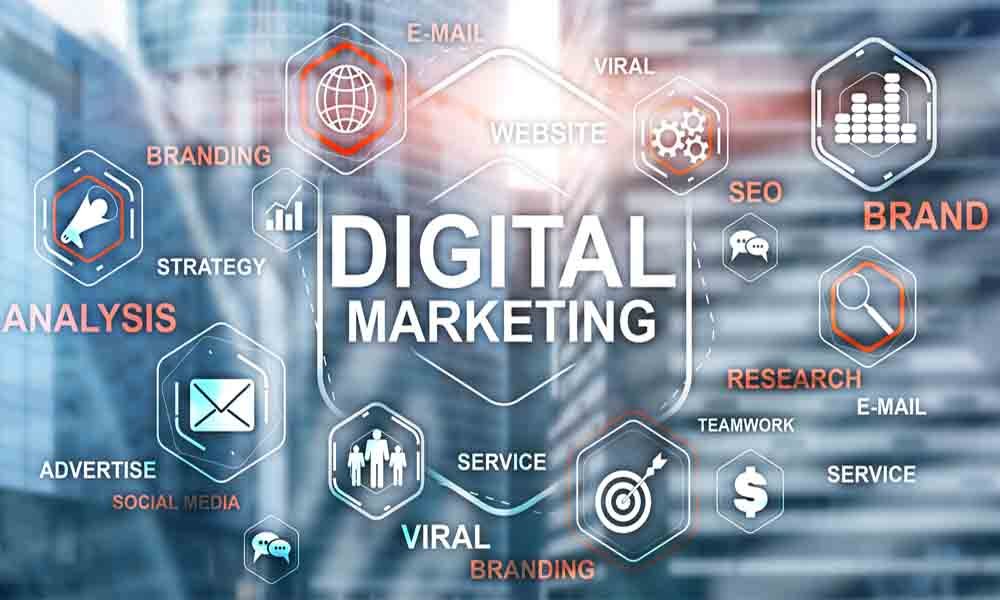 With digital marketing, there's no need for printing out flyers or brochures as everything gets done electronically. It also reduces the amount of paper waste produced in your office. Additionally, it allows customers to learn more about your company and its products and services with just a few clicks, thus, increasing conversion rates. An online marketing strategy is cost-effective as it doesn't require a lot of money to operate, unlike print marketing, which calls for high spending.
Apart from saving the business a significant amount of time and money, digital marketing ensures that your brand remains relevant to the competitive business industry.
4. Use Electronic Payroll
Electronic payroll lessens the amount of paper used by your business. This also allows you to transfer money from your bank account directly to your employees' bank accounts, making it easier for the latter to get their pay without the hassle of going through a third party. It also saves time and reduces human errors, keeping your business safe from fraud cases or illegal activities.
In addition, reducing paper invoices allows your enterprise to cut costs on maintenance and repairs, thus, increasing profitability.
5. Switch To E-Signature Platforms
With e-signature platforms, you can get rid of paper contracts, having to fax them back and forth, thus, saving time and reducing the risk of losing documents due to mishandling. However, make sure that these electronic documents are secure and only accessible by the right people.
Not only can these platforms save time by not having to print physical copies of your documents, but they also allow you to store them electronically in a cloud system for easy access.
6. Use Paperless Billing
With paperless billing, you can access all your bills online without worrying about storage space for physical copies. Paperless billing involves subscribing to your service providers' e-billing services, which will send all the invoices directly to your email inbox. It helps you keep track of what you're spending and allows you to compare prices between various service providers.
7. Encourage Recycling
Your employees can take the lead by encouraging recycling to reduce paper waste. You can also incentivize your staff to come up with great ideas on recycling. As a business, it's essential to set an example for customers and other enterprises about going green, thus, helping save the planet from utter destruction.
Moreover, recycling reduces costs by minimizing raw material usage, thereby lowering production costs.
8. Use Book Scanning Services
With book scanning services, you can turn physical books into digital copies, helping save storage space in your office. Such services allow organizations to find information faster and easier, without worrying about replacing the entire library with e-books. Not only does this service help save the environment, but it also helps reduce costs by minimizing the need to unnecessarily print out documents. Scanning books is also essential when it comes to information retention and archiving. Most businesses prefer to outsource such services to save on time and workforce.
9. Create An Electronic Filing System
An electronic filing system can help you organize your office space and your business documents. This system involves creating folders on your computer desktop and naming them accordingly. You can also create sub-folders to categorize the documents further. By doing this, you'll have a quick and easy way to find the documents you're looking for without having to search through stacks of paper. An electronic filing system is also beneficial when it comes to sharing documents with co-workers and customers.
10. Use Google Apps
Google Apps for business is a great way to go paperless, and they're also very affordable. These provide businesses with a custom domain name, email addresses, and Google Drive storage space. With such services, you can create and share documents electronically. Additionally, you can access your files from anywhere in the world as long as you have an Internet connection.
Parting Shot
Paperless billing is one of the most ideal ways today to save money and even the environment. It'd also be beneficial for you and your customers as it boosts customer convenience and satisfaction, cost-effectiveness, speed of service delivery, and productivity. By following the abovementioned tips on how to achieve a paperless enterprise, you can now be able to create an office that runs more smoothly and efficiently.
Also Read: Renowned Document Management Companies