CBD carts have become madly famous among users because they don't create the odor a cigarette does. Besides, they can be carried in a pocket and turned on for a shot or two instead of having to smoke an entire cigarette once it's lit. Finally, CBD bioavailability is the highest in the lungs, which makes CBD inhalation the most preferable method among users seeking immediate relief.
So, what are CBD carts, and how can one select the right variant for safe use with realistic health value expectations? Here is a complete guide on CBD cartridge selection.
By CBD Type
The first point you should clarify for yourself is whether you want only CBD or wish to embrace the full therapeutic value of the hemp plant. There are three major types of CBD extract you can use in the CBD carts:
Full-spectrum. This formula of CBD is the richest in terms of composition. It contains CBD, additional cannabinoids in a smaller percentage, essential terpenes, and some THC (the legally required maximum is 0.3%). Thus, by consuming full-spectrum CBD during vaping, you are exposed to the fullest advantage of the weed plant and can also enjoy the stimulating "entourage" effect of CBD working in synergy with other components.
Broad-spectrum. This type of CBD is fully purified from THC, as some users are conscious about THC consumption and don't want that intoxicating substance to get into their bodies even in a minimal dose. However, this CBD formula still contains terpenes and cannabinoids for a better health experience for the user.
Isolate. Using the CBD isolate carts, you minimize the risk of inhaling anything except CBD. This variant is suitable for drivers, medical workers, professional athletes, etc. In other words, people who work in stressful conditions and require sober thinking and quick reactions may still derive the health value of CBD without consuming other terpenes or cannabinoids. Besides, CBD isolate is good if you need to take drug tests regularly.
Choose the CBD type you like and try its effect on your body. If you tolerate isolate and broad-spectrum CBD well, you may try the full-spectrum option sometime later.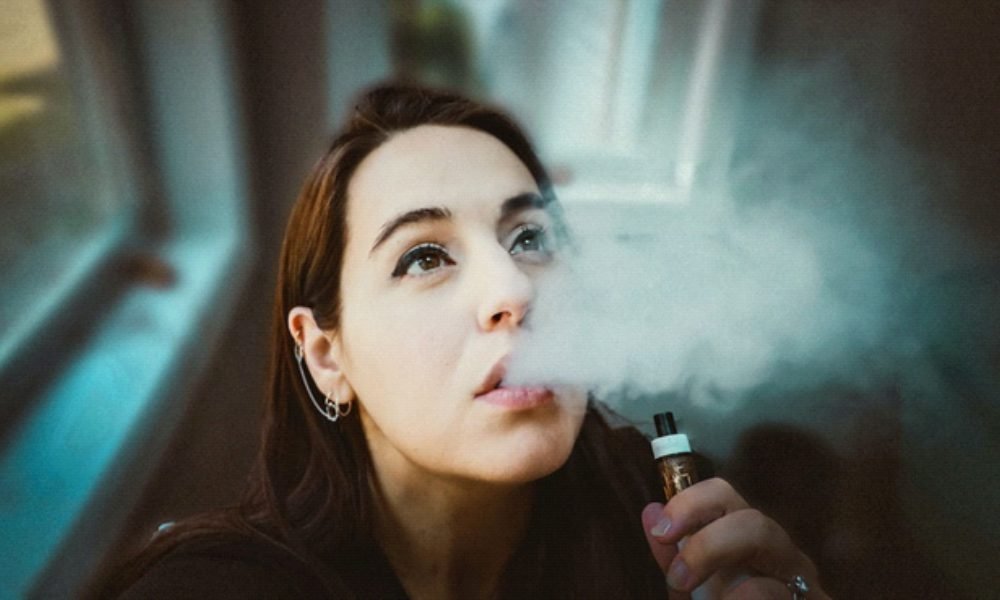 Disposable vs. Refillable
Users often ask, "how long do CBD carts last?" The answer is, "it depends on the device you choose." There are disposable and refillable devices on the market, and you may choose the one to your liking depending on your budget and expected use time.
Those new to CBD vaping may start their acquaintance with a one-time device, throwing it into the trash once the deposit of puffs expires. Those who like vaping and use this method of CBD consumption every day may opt for more durable and affordable devices with refillable containers and rechargeable batteries. Thus, buying a disposable vaping cart is cheaper if you're aiming at a one-time experience while buying a good refillable device is only a one-time pricey purchase that will serve you well for months, if not years.
The pros of having disposable devices are:
Low cost;
Ability to try different flavors and brands;
No need to refill the container and battery;
No strings attached.
The pros of buying a rechargeable vaping cart are:
Eco-friendly consumption (the disposable devices' batteries pollute the environment);
One-time investment with low-cost use afterward;
More durable vaping cart made with solid materials (metal, glass).
CBD Carte vs. THC Carts
Another troubling question about CBD vaping is, "does CBD carts get you high?" If you choose a CBD-only cartridge (even if it's full-spectrum CBD), there is zero risk of getting high. CBD is a non-psychoactive weed compound that has no intoxication risks. Thus, even if you consume CBD at high doses, overdosing is the only risk you have. It is accompanied by a feeling of drowsiness and can sometimes lead to nausea. Still, it is not intoxication in the traditional meaning of consuming weed; only THC can get you high and stoned. So, if you're looking for the high effect of vaping, it's better to opt for THC: CBD vaping devices that are also available in modern dispensaries upon prescription.
Traveling with CBD Carts
Users considering CBD vaping are also frequently concerned about carrying their carts in cars and on planes. Answering the question, "are CBD carts allowed on planes," we would like to turn your attention to the fact that passengers can carry these devices only in carry-on luggage. You can't send a bag with a CBD cart to the luggage section because of the explosion risks due to pressure fluctuations during the flight.
Where Can I Buy CBD Carts?
The easiest option for finding a reliable, safe vaping cart is to google "CBD vape carts near me" and find a couple of certified local dispensaries for a face-to-face consultation. If there are no dispensaries in your neighborhood, visit https://askgrowers.com/cbd/cbd-vaping/cbd-cartridges to see what brands enjoy the best reputation in this market to date. We recommend buying only from licensed and reputable providers because it takes a lot of work to distinguish low-quality and high-quality CBD liquids by sight. Consuming low-quality vaping liquids with synthetic ingredients is dangerous, as it can cause respiratory problems, allergies, and even lung obstruction. Thus, it's better to choose only from the list of verified vendors to be on the safe side and protect your health.
Denys Svirepchuk prepared this article for cannabis enthusiasts, sharing his knowledge about the ins and outs of CBD vaping. Denys writes expert articles for AskGrowers; he monitors the cannabis market to share the latest innovations and safe use hacks with novice and mature users.
Also read: For pain relief and relaxing anxiety, try out CBD Vape!