Today, more businesses depend on digital innovations to achieve smooth business operations. Among all these modern tools, information technology (IT) seems to be at the forefront of developing solid strategies and maintaining good client relationships.
However, with business's increasing need comes the growing complexity of these new technologies. Hence, for some companies, hiring one IT team doesn't suffice. At times, outsourcing aid from experts can be a practical move to maintain their competitive advantage.
What's IT Outsourcing?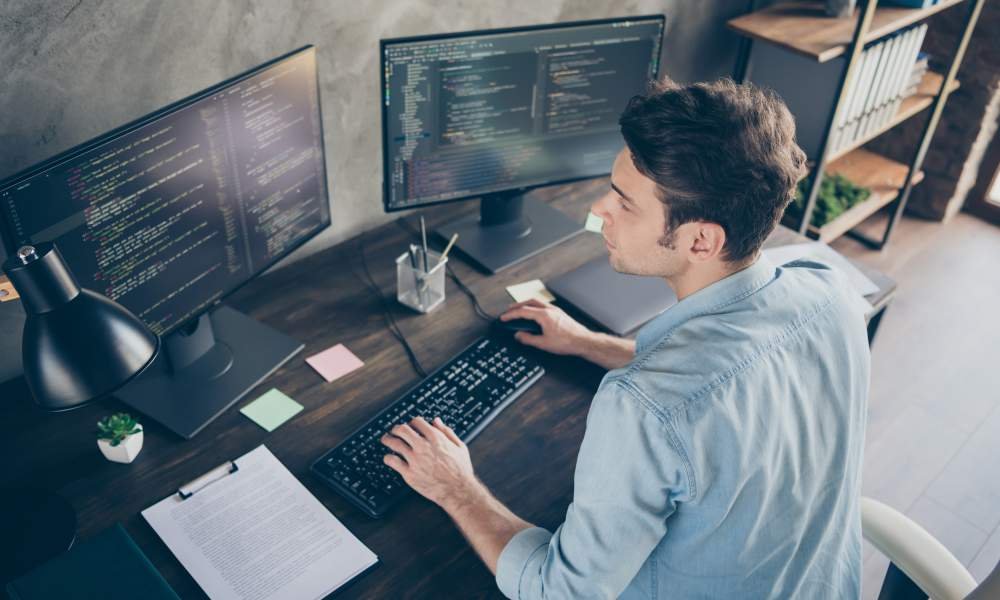 As the word suggests, outsourcing is the use of support from third-party vendors to deliver quality service, address complex IT issues, and offer time-tested solutions to guarantee a well-functioning IT infrastructure.
It's also a conventional procedure to bridge the gaps between inadequate resources and asset utilization. By working with an external provider, you can guarantee quality products and services to your clients. When inevitable events and downtimes occur in a given day, having reliable IT support helps your business overcome obstacles.
Business Benefits Of Outsourced IT Support
Since more companies are learning to leverage third-party experts, there are now more IT vendors delivering various services to cater to different demands. For example, you can click here for Netgain's managed IT services or other similar IT providers. Regardless of your business's needs, using the skills of trained IT professionals can offer you financial advantages.
Learning how outsourcing IT support works for your business helps you make a sound decision, whether it's time to look for assistance. To guide yourself, keep reading about the benefits of outsourcing IT services.
1. Enhancing Data Security
As technology evolves, cyber threats are becoming more sophisticated. For instance, cybercriminals can plant malware to corrupt company data and harm your company's reputation. Thus, to prevent unauthorized access, business owners must be on guard to identify their vulnerabilities and upgrade to the latest cyber security systems.
These external IT providers can assess whether your current cyber security practices are well-developed to serve your business's needs. Since they're familiar with the latest compliance standards, they can help your business create new strategies to shield company assets against online threats.
Supposed your business is going through digital transformation, these experts can provide you with updated solutions to counter new security challenges. If you're migrating to the cloud, they can assist your team in transferring sensitive data and storing critical assets. With their help and guidance, your organization will achieve a smooth transition.
2. Managing Costs
Daily operations and contingencies contribute to your company's expenses. However, outsourcing IT support can help you significantly cut down on these costs.
Third-party IT vendor reduces the need to hire more IT staff to meet your company's needs. Take note that recruiting and excessive hiring can be costly. If the management hasn't adequately planned this move, your company might have to deal with team member redundancy and its associated expenses.
Instead of hiring a new batch of full-time experts, you can tap into the proficiency of skilled external providers. This way, you'll get to save salary costs and additional expenses from purchasing new equipment to cater to your new hires.
Furthermore, outsourced IT vendors are efficient enough to work through your needs, charging you only for the services you've used. This fixed amount allows you to predict your business's monthly expenses.
Likewise, scheduled maintenance allows you to detect possible tech issues that could spring up over time. For instance, recurring problems might be a symptom of a major IT issue. With their extensive knowledge, they can address and identify the root cause of these problems to prevent future costly troubles.
When successful, these preventative measures help you save money in the long haul and improve your company's bottom line.
3. Improving Enterprise Focus
As a business owner, you'd typically have a lot on your plate. While it can be tempting to get your hands on minor operational issues, it's best to leave them to the experts. Remember, your time and energy are finite. The last thing you want to worry about is those multiplex tech problems, which are outside your sphere of expertise.
If your company has a limited staff, outsourcing helps you effectively manage your resources and accomplish tasks. For instance, if a sudden power outage occurs, your outsourced IT support can guarantee you as little downtime as possible. As a result, this initiative helps you concentrate on minimizing company waste to produce more revenue.
Hiring external IT providers will also save you from worrying about uninformed absences or holidays and sick days. Suppose your business relies heavily on technology to run your services, your third-party professionals can oversee and handle your digital infrastructure during these times.
All these can minimize your burden, allowing you to free up mental space. With less burden, you and the management can focus on other broader work matters and boost productivity.
4. Guaranteeing Experience
At some point, you might decide to send your in-house IT team to training so that they can refine their skills and expand their knowledge of current digital trends. While this initiative is excellent, your team might take time to practice their new skill sets and apply them in real-world scenarios. At times, it results in trial and error.
On the other hand, third-party IT professionals can address tech problems efficiently due to constant exposure. For instance, they might have encountered a certain tech issue before, as they've been regularly working on a wide range of problems. Because of their experience and extensive knowledge, it might be best to access outside expert opinion and expertise.
What's excellent about outsourcing is that experienced and well-trained professionals can share their knowledge and techniques with your in-house IT team. So, you might not need to send all of your team members to training. Instead, it may be best to send a few selected members, have them learn from outsourced experts, and then let them train the rest of your members. This can certainly be the best move you can take.
Takeaway
From data security to improved business focus, these are just a few of the many benefits outsourcing IT services can bring you. Use your knowledge of the advantages to figure out whether your company needs to tap into the expertise of external providers.
Also Read: Business Insights: 10 Key Tips For Choosing The Best IT Service Provider