Patio is one of the best places to spend the summer time. Many outdoor activities can be held there, nevertheless in the day or at night. Do you have a patio? Have you ever struggled how to decorate the patio? If yes, you've come to the right place. While it's difficult to get suitable ideas at first, this outdoor led lighting guide will help you solve this problem.
1. Beautify the Patio with String Lights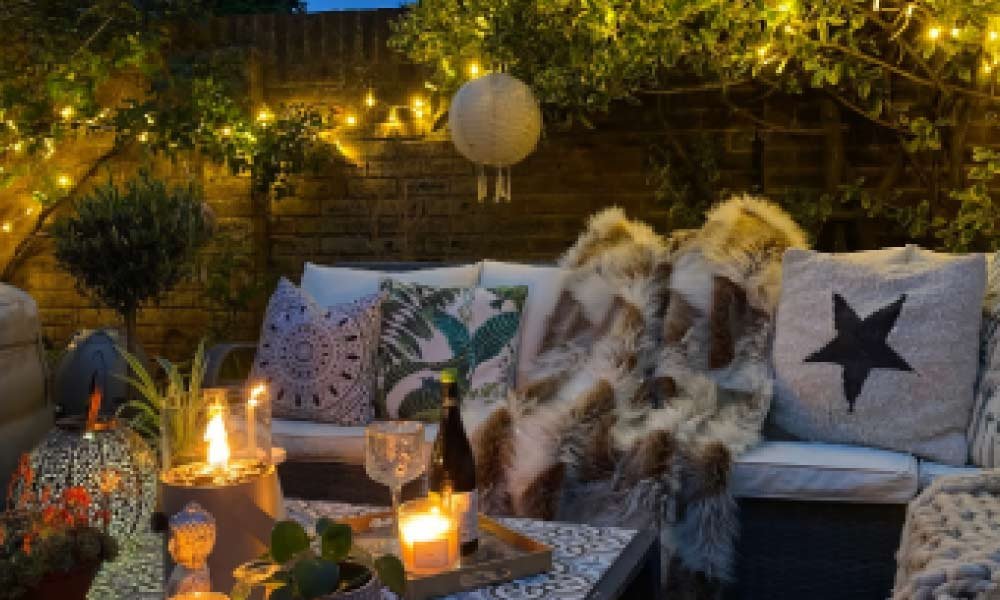 Led string lights are exceptional for outdoor lighting projects, and it's easy to see why. These outdoor led lights are easy to wrap around trees or sections like pergolas for cozy atmosphere.
We recommend using Ollny led string lights for this beautification process. Remember to set the lights where they are most likely to attract the attention of your visitors. You might have to experiment with different positions a few times for the best results.
2. Surround the Pool with Icicle Lights
Pool is another place that can be decorated with some led fairy lights. If you want to surround the edges of the pool, we'd recommend Ollny icicle lights. Because they consist of a series of led light drops that can provide an ambient appeal to your outdoor environment. What's more, Ollny provide different colors, lengths to meet all decoration needs.
3. Add Patio Lights to Pergola Ceiling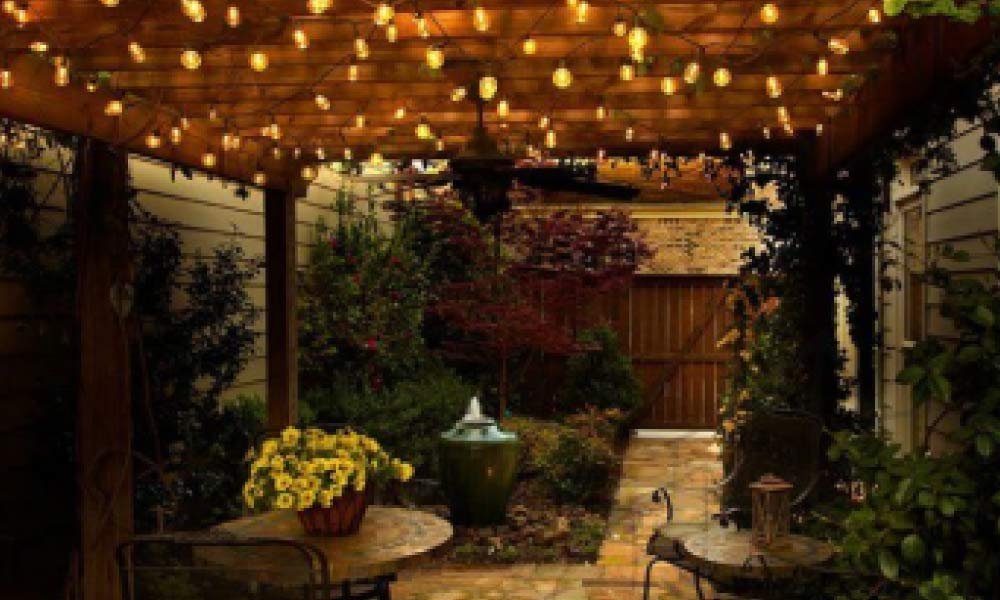 Do you like adding a sense of personality to your decorative projects? One way to achieve this goal of adding personality to your outdoor space involves targeting the pergola ceiling. We recommend you set up patio lights on your pergola ceiling because they stand out and can easily catch the eye of your visitors.
Ollny patio lights are perfect for this process. These patio string lights will create a realized and ambient mood – perfect for alfresco dining. You can also set them on the edge of the ceiling to produce a whimsical setup.
4. Illuminate the Corner Patio with Curtain Lights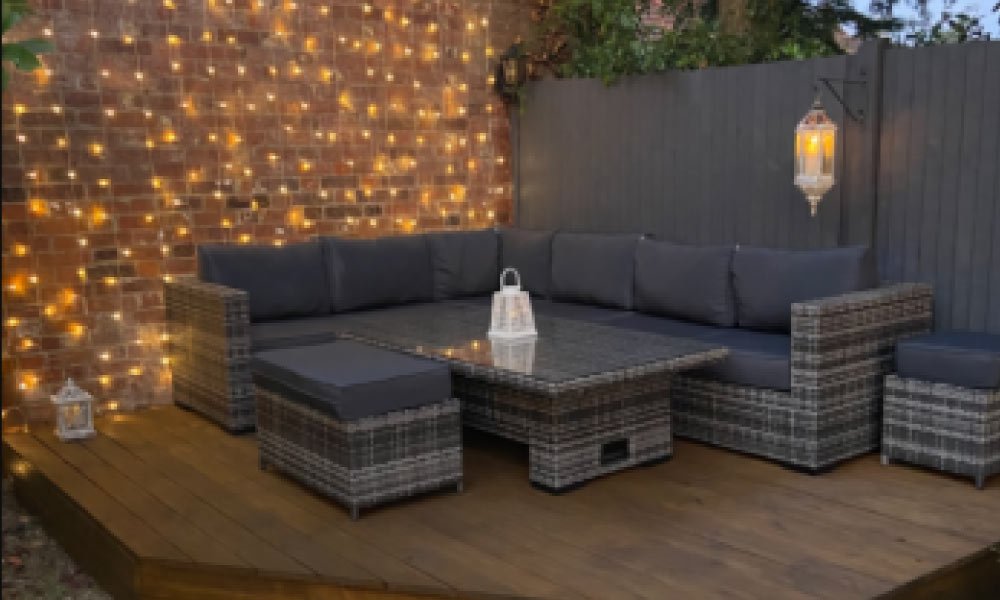 Where there is a wall, there's a chance for curtain lights to play its role. So the corner patio can be a perfect place to hang curtain lights. These led fairy lights have a soft glow that will help accentuate your space and provide the perfect backdrop for a relaxing experience. Curtain lights are also durable and can provide longevity which is crucial for outdoor environments.
5. Create a Vintage Vibe with Warm String Lights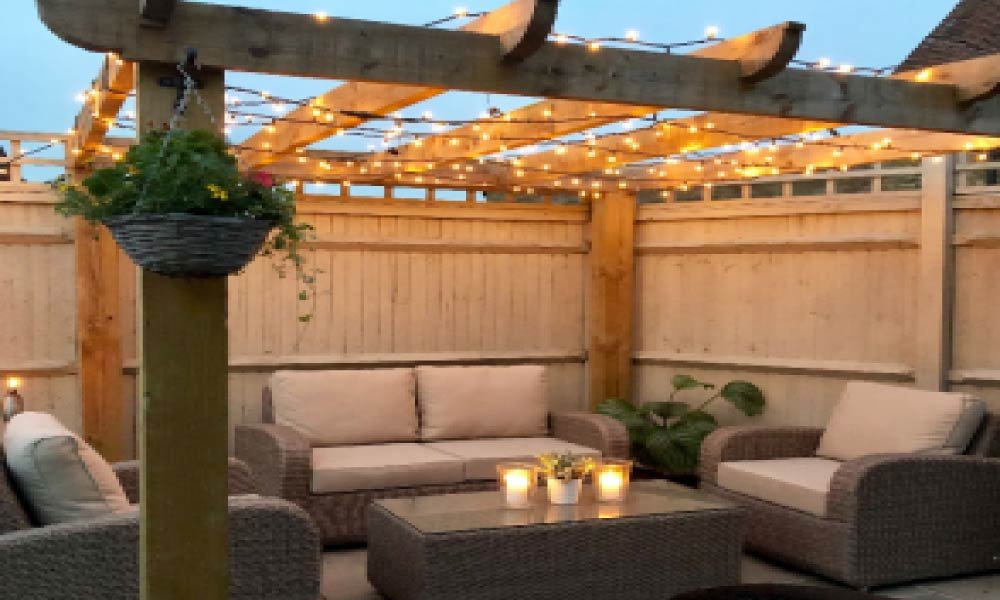 The vintage vibe is also a unique way of decorating your outdoor space, showing your personality to detail. And, it's also easy to achieve this goal using DIY techniques and resources.
These outdoor led lighting alternatives might seem simple, but they are perfect for transforming the appeal of your outdoor space.
You can play around with the vintage vibe to create a unique lighting appeal. One reason is that vintage ideas and lighting projects are easy for novices to begin.
Using patio lighting is one of the best and simplest ways to make your nights or leisure time special. One suggestion is to ensure you pick high-quality lighting to guarantee its durability. Check Ollny patio lights collection to discover more now!
Also Read: 5 Useful Ways To Incorporate LED Lighting Into Your Business Establishment