With over 1.22 billion users, Instagram is a powerful app and tool for marketers. You can tell your brand's story through videos and photos and grow your following to make your company thrive.
The one challenge: getting your business noticed among Instagram users. It can be difficult for your posts to reach your intended audience with so many people. As such, some people give up. However, that can be a mistake. When appropriately used, Instagram SEO is a powerful marketing tool.
So, how does one grow their account? You can either buy IG likes, which is an effective way to develop your profile in the long term, or learn how to optimize your account and program it for organic expansion.
What Do We Mean By SEO Concerning Instagram?
When we talk about SEO (Search Engine Optimization) in the context of Instagram, we're delving into the art and science of enhancing your presence on this vibrant visual platform. While traditional SEO is often associated with websites and search engines, Instagram SEO adapts these principles to optimize your profile's discoverability within the app's ecosystem.
Instagram SEO involves strategic actions aimed at improving your content's visibility in Instagram's search results, Explore page, and even hashtag feeds. It's about aligning your profile, posts, and captions with relevant keywords and trends to make your content more easily discoverable by users who share your interests.
One crucial aspect of Instagram SEO is profile optimization. This entails using relevant keywords in your username, bio, and business category. Crafting a compelling bio that succinctly describes your identity and purpose can significantly impact your searchability.
Hashtags play a pivotal role in Instagram SEO. By incorporating well-researched and trending hashtags into your posts, you increase the chances of your content reaching a wider audience beyond your immediate followers. However, it's essential to strike a balance – using too many or irrelevant hashtags can be counterproductive.
Consistency and engagement also contribute to Instagram SEO. Regular posting, engaging with your audience, and fostering meaningful interactions signal to Instagram's algorithms that your content is relevant and valuable.
In essence, Instagram SEO is the compass that guides users toward your content amidst the sea of visuals. By strategically optimizing your profile, hashtags, and engagement efforts, you can elevate your presence, broaden your reach, and ultimately enhance your Instagram experience.
Now, let's discuss some ways that you can optimize your account.
Reels Are King
Instagram Reels, presented in 2021, was Instagram's answer to TikTok. With vertical videos up to 90 seconds, Reels enable you to make short, snappy videos that the algorithm favors. Unfortunately, some users are more old-fashioned with Instagram, instead reserving it for photo content. However, if you want a leg up in the algorithm, you must use Reels as much as possible.
Use an Instagram Business Account
If your account is a standard one, you may not be optimizing it enough. Instagram has its own business profile, enabling you to see various stats to help grow your business. One example is that a business account shows analytics, which you can use to perform. In addition, you can insert information into your bios, such as your hours and location.
Instagram business accounts also have a contact button, making your customer service much more straightforward.
To apply, all you need to do is go to your settings and select "Switch to a professional account," which can help you get the ball rolling.
Hashtags
One bit of common knowledge you probably know is to use hashtags. Hashtags are still a way for your posts to be noticed, but many people do not know how to use them.
Your goal is to use around 5-10 hashtags relevant to your business, but do some research on them. The best hashtags are niche but not too niche. Let's explain.
Some people will use essential hashtags, with millions of others posting them. Should you use these, your post may be lost in the ether. On the other hand, if the hashtag you use has no traction, it's pointless.
You want to find hashtags with a following but a smaller one. Research hashtags related to your business, and find the ones that work the best.
Another method you can use is to see what hashtags your competitors use. Then, look at other businesses with similar offerings to your own, and see if you can integrate your hashtags.
Finally, we have another tip. If you're a local business, be sure to use hashtags that are based on your location. This way, customers in your area can find your business much easier.
Hashtags require research, and they do require some trial and error. So never stop experimenting to figure out which hashtags work and which do not.
Have Keywords in Your Handle and Bio
What does your business offer, and can you condense it into one or two words? Then, you should put those words in your bio and handle them if so.
Say you're a coffee shop, and your restaurant is called Mary's. Your handle should be @MarysCoffee or something similar. In addition, you should have several keywords in your bio that can let others find you through Google and other search engine sites.
Once again, you must do some research on keywords, just like you would with hashtags. Find which keywords work and which don't, and don't be afraid to adjust them as time goes on.
Have a Good Profile Photo
A picture is worth a thousand words on Instagram. A captivating profile picture can interest some users in learning more about your profile and its offers.
Your profile picture can be your logo, product, or another eye-catching photo. Imagine that you're an Instagram user and scrolling through many users. What profile picture would get you to check out a profile? In addition, your profile photo should be of a good resolution and give users an idea of what your business is about just by the logo alone.
Link In Bio? Be Sure It Tracks!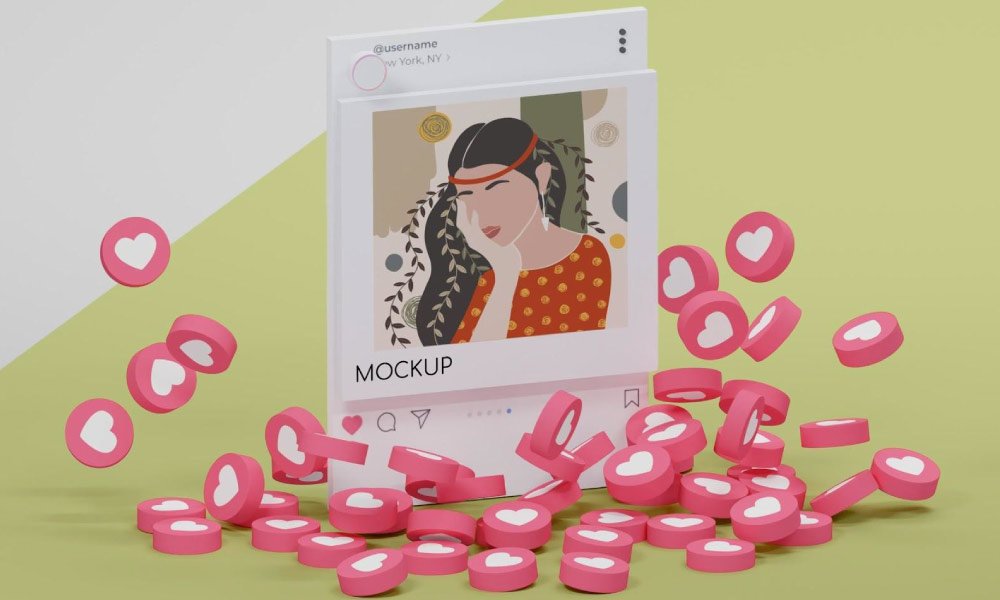 A profile tracking link lets you see who is visiting your website through which platforms. For example, Instagram allows you to put a link in your profile, and most will just put the link to their website. However, a custom URL website such as Bit.ly can give you an idea of how many people visit your website through that link.
When you use a tracking link, you can figure out how well your account performs and make adjustments.
Post at the Best Times
To make your posts perform the best they can, one technique you can do is to figure out when your audience is most active and then post at that time.
In general, earlier in the morning or after most people are off work are good times. However, the best times can depend on your time zone and your target audience. Sometimes, your audience can be night owls; other times, you'll target the early birds.
Figure out the best times to post. If the best time is inconvenient for you, what you can do is schedule posts. With that said, experiment with different times and see which posts get the most interactions for you.
Engage, Engage, Engage
One of the best steps as a brand is to keep your account engaged with your audience. You should like the comment when someone comments or responds as much as possible. Don't be afraid to go on Instagram posts like yours and comment or like them, as this can increase brand awareness.
With this step, we recommend hiring a social media manager whenever possible. But, sometimes, it can be a time waster for you to engage with everything on Instagram, which is why there's no shame in passing the duties on to someone else.
This sentiment applies further when it comes to customer service. The ideal response time is less than twenty four hours, as customers don't want to wait. In addition, having an extra person helping you with your account can boost your profile by giving it a positive reputation.
It's Not Always a Numbers Game
Ideally, more followers mean that more eyes are on your business. However, as the old saying goes, quality trumps quantity. Many businesses use a wide net, attracting people with clickbait, but the people following their profiles are not interested in their product.
With earning followers, you want to attract people willing to engage with your content and support your business. If you see a competitor with more followers than you, this doesn't always mean that they're ahead. A high follower account with minimal interaction can also set a user down in the algorithm.
Don't Be Afraid to Boost a Post
Instagram has the ability for you to boost a post, showing it to more audiences through an advertisement. While you don't need to boost every single post, boosting a post that tells what your business is about can help attract more eyes to your page.
Look for a post that is interesting for users but doesn't sound too sales-y. Start with a small advertising campaign, and if it appears to be working, up the ante on it.
Most businesses can't buy their way to success on Instagram, but strategic advertising can be the key to attracting more eyes to your product.
Instagram is Always Evolving
Instagram has been around since 2010, which is impressive considering how some sites crash and burn. One reason is that they're constantly changing and catching up to their competitors.
They might not be around if they were only a photo-sharing site.
Because of this, you never want to get too comfortable with how you approach your marketing strategy. Reels are a hot commodity on Instagram, but that can change. There may be something else in the future that can be an algorithm gold mine. Always keep up-to-date with the newest additions on Instagram, and be sure you're always riding the wave.
Post Powerful, Engaging Content
Above all else, you must create content that can engage an audience. What makes for good content ultimately depends on your business, but one approach is to dip your toe in several types of content to give users variety. Let's look at some content to consider.
Infographics
An infographic uses a colorful illustration to present facts. With your business, you can use infographics to give fascinating facts about your business or the genre in which your business serves. Look at several infographics on Instagram for some inspiration.
Behind-The-Scenes
People love seeing what's behind the curtain, which is why showing the inner workings of your business through photos and video is such a great idea. Give users a sense that they are a part of your business by keeping it an open book.
Live Video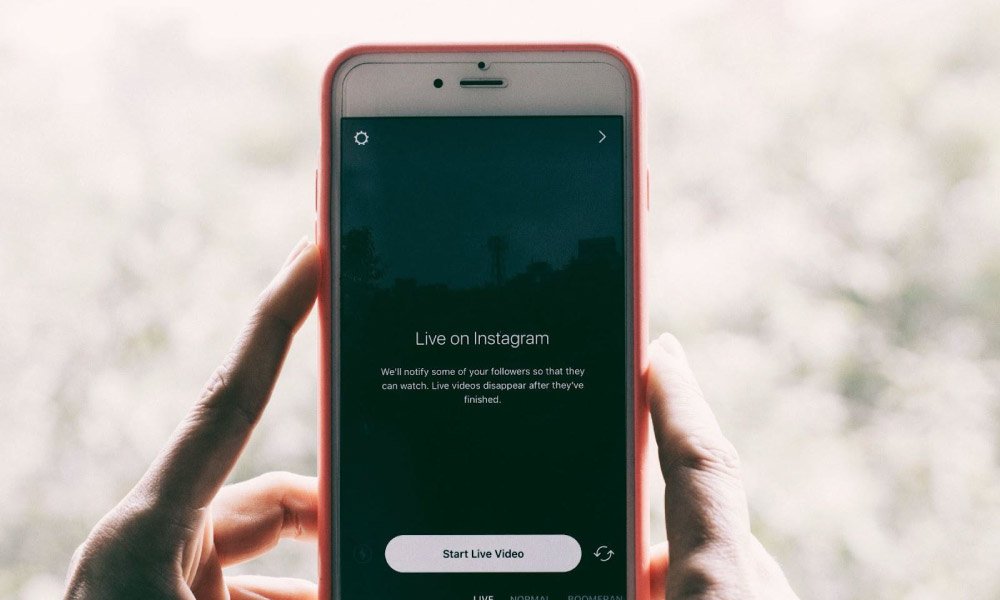 Livestreaming on Instagram can give your viewers a more personal connection to you and give you the ability to answer questions in real time. In addition, it's possible to combine live video with other types of content, such as giveaways.
Aesthetically Pleasing Photos
Instagram started as an app where users posted pretty pictures with a filter. Even today, that's still a popular way to showcase content. Don't be afraid to be a little artsy with your business and its products. If you have shaky hands, you may consider hiring a professional photographer to make your photos pop.
Multi-Grid
Multi-grid images involve using smaller photos to create something larger when viewed on your Instagram profile. However, taking a giant image and cutting it into several smaller ones is still a gimmick many businesses are thriving from, and your business can do so.
Have a Content Calendar
One of the best ways to keep track of what content you wish to post is to have a calendar that plans everything at least a month in advance.
Content calendars are an excellent tool for building a brand narrative, and they can hold you accountable for what you post. With any calendar, you can adjust as time goes on; nothing is set in stone, but the calendar should require careful planning during all its stages.
Is an Instagram Account Even Good for Your Demographic?
Instagram is a service primarily used by younger adults, with over 50% of its users between 18-24 and 25-34, respectively. However, while 34-44-year-old adults account for a respectable amount, the number decreases the older you get. In addition, only 7.2% of users are between 13-17.
If you're trying to attract a teen audience, you may want to try TikTok. If you want to attract a middle-aged to an elderly audience, Facebook may be the answer for you. Finally, if you're not reaching your audience after all this, you may want to try other social media platforms.
Final Thoughts
Instagram is a powerful business tool, but you must know how it works as a business owner. In some cases, you may want to consult with a social media professional to give your account an overhaul. With that said, a few simple changes can sometimes be all it takes for you to reach a new audience.
Also Read: Emberify:6 Instagram Strategies to Generate E-commerce Sales