Social media plays an important role in the society we are in today. It has helped us achieve more in all kinds of aspects. For example, social media greatly affects today's marketing strategies. It has helped marketers create new networks and reach more people.
The advancement of technology has given many benefits to our society. Digital media plays many sectors of a nonprofit organization. For taking your organization's different aspects digitally. One must have a proper knowledge about digital marketing. Social media like youtube, Facebook ads are the most extensively used platforms.
The use of social media even extends to nonprofit organizations. It is not new to our knowledge that these kinds of organizations run on donations and help from others. They carry out projects from community support. Therefore, they aim to get the maximum help from the community. This will help ensure that these campaigns keep going on.
Organizers use the influence of social media to connect to a larger portion of the community. Social media helps nonprofit organizations tap more donors and volunteers. For example, video content through YouTube helps reach more individuals.
YouTube is a popular social media platform as you can access it for free. The majority of video content today can be found here. So, there is a large pool of users on this platform. These users come from different demographics.
The use of social media has increased because of the different benefits of advertising online. The world is becoming more and more digital. The conventional methods are long gone and online advertising through various channels are becoming more popular.
Online advertisement have many benefits like-
It can reach large and diverse audiences
It is cost effective
It is flexible and more engaging.
Aside from these social media platforms, there are other tools that you can utilize to make your social media reach more useful. For example, Google for Nonprofits allows you to use YouTube and access tools such as Google Meet and Google Calendar.
Also, Google for Nonprofits makes it easier for these campaigns to set up online advertising. These marketing strategies are important as they help you send your purpose to different audiences.
The online aspect of organizing a nonprofit is a large pool of different concerns. In this article, we will talk about the impacts of social media on fundraising programs. Along with these platforms are tools that can help you make use of and organize your social media content and data.
1. Increases Reach
Different social media platforms are accessible when you have an internet connection. Even people who are miles away from each other can interact. This is one of the benefits of online platforms today.
This helps nonprofit organizations that appeal to individuals halfway across the globe. Even if these individuals are not within physical reach, they can receive the message of the organization. If you can create the right kind of content for your nonprofit, then attracting more people is easier.
You can increase your reach by investing in ads that will drive online traffic to your social media pages. For free ads, you can also make use of Google for Nonprofits. They offer ad grants which will allow you to attract more traffic. This is of course if you meet their requirements to qualify for the ad grants.
2. Improves Credibility
The relationship between the organization and the donors is built on trust. Donors and volunteers give out their support without asking for anything in return. So, it is important that as organizers, you build your credibility as a trustworthy organization.
Social media platforms can help you achieve this. You can create clear and concise social media content explaining your mission as an organization. You can put your mission, vision, and your goals as a nonprofit. Laying out this information will help other people see your plans in this campaign.
You can put factual information on your website to help improve credibility. For example, a situation concerning your project should be available. You should be able to explain why this specific cause must be addressed.
Putting real and factual data on your website can help you build your reputation and credibility. This way, website visitors would get the impression that you know what you are doing. This will make them trust you with their efforts and financial support.
3. Encourages New Donors and Volunteers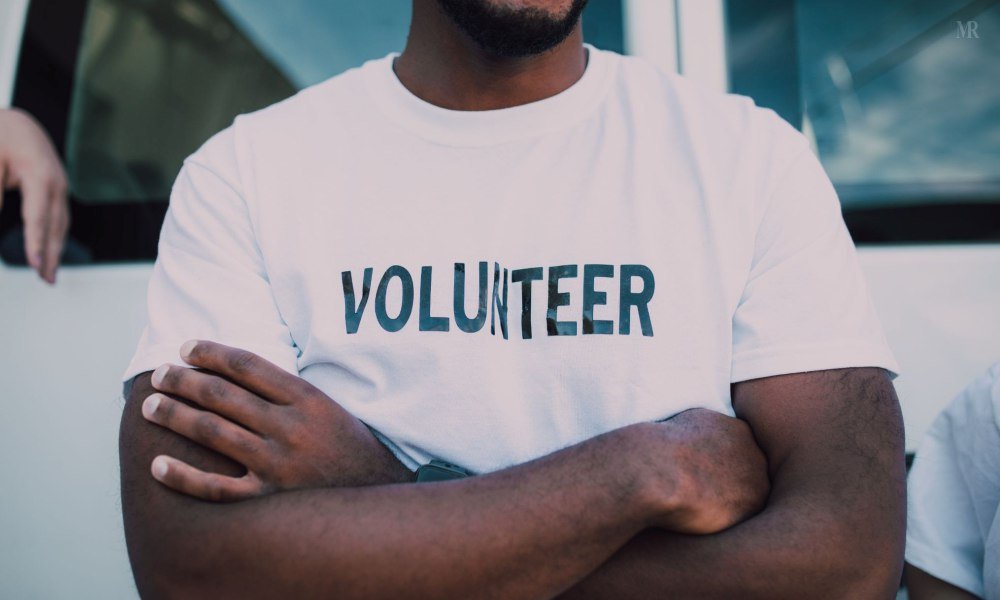 As mentioned above, nonprofit organizations run on community support. It is important to get as much help as possible. Support such as financial and manpower are important. Social media platforms can help you gain these kinds of aid.
Google services for nonprofits usually include call-to-action buttons on the platforms. This encourages visitors to either donate or give their time to the cause. Social media content can help your visitors feel that they are part of the community.
As you attract more donors and volunteers, managing them well is the next challenge. While social media helps you attract these individuals, tools provided by Google for Nonprofits will help you manage them.
Just like any organization, proper onboarding and staff management is important. This will keep your human resources satisfied and well-motivated. Google Workspace allows you to collaborate with the people in your organization through a centralized avenue.
4. Widens Your Network
Supporters, such as different organizations and businesses, are also present on these platforms. This allows your organization to interact with bigger groups. Google for Nonprofits allows you to find groups that are relevant to your organization.
Google for Nonprofits helps you establish relationships with these organizations. Since Google offers free use of platforms such as Google Meet and Calendar, it is easier to track these partnerships.
These organizations can be relevant and helpful in your pursuit and fundraising campaigns. They can be your corporate partners or event sponsors.
5. Accountability and Transparency
Your social media platform can also serve as your avenue for posting transparency. In projects such as fundraising campaigns, it is important to be transparent to the donors. This way, people would know where their support or donations were used.
Being transparent and being accountable would more likely increase your trustworthiness. This can be an avenue to post financial reports. Progress of the other projects can also be updated on these platforms.
You can create a donor map or a visual where people can see where donations were used. Google for Nonprofits allows organizations to create these kinds of content. Donors can track their donations and make sure that they contributed to the cause.
6. Easier Communication
Social media accounts will also help you communicate with interested individuals better. Before, communication between organizations and donors was slow. It was done through snail mails and other slow platforms. But, as social media eases communication, the exchange of information is made faster.
These kinds of avenues facilitate faster and easier conversations between the concerned parties.
Tips in Managing Your Social Media
Create Engaging Content
Effective social media content is engaging. Your content should include your story as an organization. A brief history of your cause can help attract donors. They would be able to know your project better.
You should also put information such as your goals, vision, and mission. These kinds of content will help your audience get to know you. It is also recommended to put content that they can interact with. This will boost engagement and help you reach more traffic.
As you gain traffic or number of viewers, you can take advantage of this by putting call-to-action buttons. YoutTube by Google for Nonprofits allows you to add this feature. As mentioned, buttons that will encourage them to support your cause can be added to video content.
Be Consistent
Another key to effective social media usage is to be consistent. Since social media depends on the content, posting regularly will help you increase engagement. This way, your followers will always be expecting something from you. This will also help you in highlighting the ongoing activities or projects.
Showcase Your Impact
On top of these, the best content for your social media profiles is still your impact out in the real world. Your social media visitors will more likely be encouraged to support you when they see the results of your organization.
This content should be focused on the results. The results of the past projects and activities of your campaigns. This will help your donors and volunteers see an overview of your mission. Putting results will help in convincing interested individuals to support your campaign. As they can see results, they will be confident in your projects.
You can use Google tools for showcasing the work done by your organization. Google Maps provides tools for groups to show the changes made by their campaigns. This way, interested people can easily access the location of the beneficiaries and see the positive impacts of the campaign.
Make Use of Social Media Platforms
These technological advancements are even more useful than we think. Aside from helping us communicate, it can be beneficial to different causes. Social media is a powerful tool if we know how to make use of it.
Services such as Google for Nonprofits help us create new content, connect, and layout the impacts of the campaign. There are many tools available today that can help nonprofit organizations stay on top of things and forward their cause.