Provided the increasing fuel price in India, are you looking for electric bikes or electric scooters? 
Ola Electric became the 'best electric bike in India' due to its revolutionary features designed to serve the future. Electric vehicles have become the futuristic window for the nation. While the government of India is consistently working towards incorporating 'green' measures, electric bikes seem to be the next best option for working towards a green environment.
Other than environmental factors, electric bikes are best known for their convenience. Ola's latest launch of electric bike earned it the title of being the best electric bike in India. But, did you know that there are over 100 electric bike manufacturers in India that are currently on sale? If not, then do not worry for we have got you covered.
We have prepared a list of the 10 best electric bikes in India that are worth the purchase.
1. Ola S1 and S1 Pro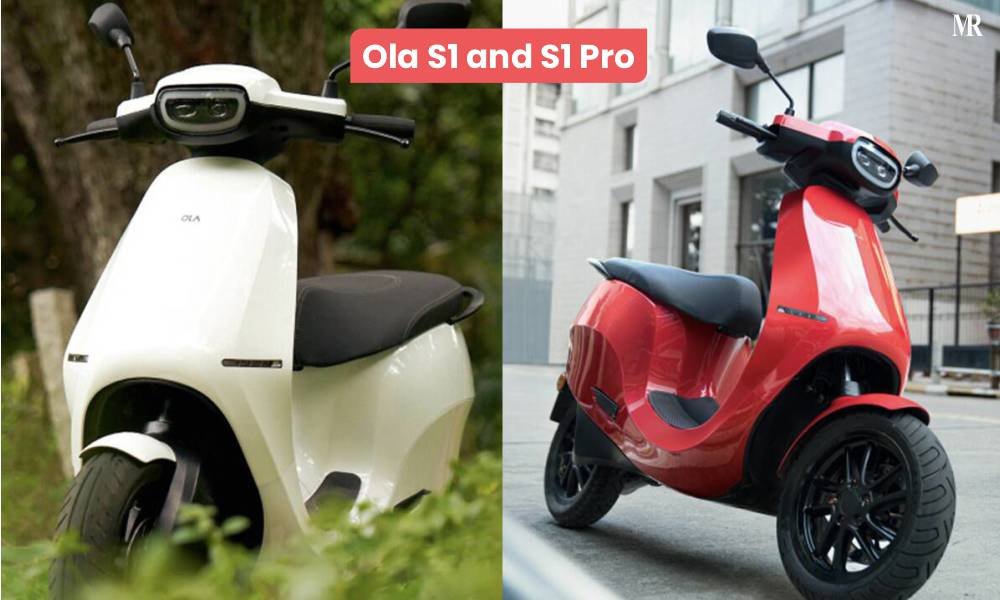 Price: S1-Rs 99,999; 

 S1 Pro-Rs 1,29,999 
Variant: 10 colors (Coral Glam, Jet Black, Marshmellow, Neo Mint, Porcelain White, Anthracite Grey, Liquid Silver, Millenial Pink, Matt Black, Midnight Blue)
Ola Electric has made two feature-heavy and performance-packed electric scooters at competitive prices. Ola S1 and S1 Pro are bound to be atop the list of best electric bikes in India. The two heavy-feature and performance-packed electric scooters were launched in India in August 2021. Ola will reopen its sale portal in November 2021 since S1 was quickly sold out in the first sale. The launch was a massive success not only because of its features but also due to its brand ambassador Bhuvan Bam—one of the most popular Indian YouTubers. 
Features:
Equipped with LED lighting system;
Massive 36 L Under-seat storage;
TFT instrument cluster with a smartphone, Bluetooth, Wifi and GPS connectivity;
Side-stand-down and anti-theft alert;
Geo-fencing;
Reverse Mode, Get Home Mode, Take Me Home Lights, and a Limp Home Mode.
The S1 Pro variant comes with various additional features. These include a hill-hold function, voice assistant, and cruise control. The e-scooter also comes with multiple profiles, and a sound system to imitate a petrol-powered scooter.
2. Revolt RV 400
Price: Rs 1,15,498

Variants: Three colors (Red, Black, and White)
Revolt RV 400 is India's first AI-enabled electric bike. The electric bike comes with the design on the lines of street naked motorcycles, a muscular tank, and a beefy tank extension along with a fairing that covers components like the motor and battery. The Revolt 400 comes in two variants—Premium and Standard. 
The premium variant can be remotely started using the Revolt app. It has an in-built geo-fencing technology that allows riders to remotely locate their RV 400 and set a perimeter for it to operate in.
Features:
LED Headlights
Full LCD instrument cluster and 4g Connectivity
Smartphone pairing with Revolt App to access travel history, battery health, range, and nearest swap station
Geofencing and Keyless Operation (for additional security)
Speakers for an artificial engine sound.
The Revolt RV400 offers a claimed range of 156km with its top speed limited to 85kmph. It is powered by a 72V 3.24kWh lithium-ion battery and its 3kW motor generates a 54Nm of torque. The battery can be charged using a 15A socket and takes around 4.5 hours to charge completely. During cases of emergencies and urgencies, you can even swap the battery at the Revolt Swap Station.
3. Ultraviolette F77
Price: Rs 3,00,000

Variants: Three color variants (F77 Lightning, Shadow, and Laser)
The Ultraviolette F77 comes with three riding modes, namely—Eco, Sport, and Insane. This electric bike with a sporty look is scheduled to debut in the market in March 2022. The Ultraviolette F77 Sport is seemingly the fastest electric bike in India
Features:
Portable Fast Charger
Home Charging Pod
Sidestand sensor
LTE connectivity with 3G, 2G Fallback and integrated eSIM
Temperature, Voltage and Current Sensors
Shock and Impact sensors
Error reporting through Ultraviolette smartphone APP
As per reports, the F77 battery can be fully charged in 5 hours using a standard charger and 1.5 hours using a fast charger. The sporty electric bike is also claimed to deliver a range of 130-150km on a full charge.
4. Ather 450X
Price: Ather 450X – Rs 1,32,426

 Ather 450 Plus – Rs 1,13,416
Variants: Black, White, Mint.
Ather Energy is paving way for the next generation of electric bikes in India and the 450X is the classic example. As per reports, the Ather 450X is the quickest electric bike in India. It comes with a delivery range of 116Km/Charge. The Ather 450X offers more than enough range for everyday commutes. 
Features:
Updated 7" full-digital touchscreen display;
Powered by 1.3 GHz Snapdragon processor;
Android Open-Source operating system;
Bluetooth connectivity for music & call controls;
Integrated 4G LTE SIM connectivity.
Warp mode (takes 3.41 seconds for the 450X to accelerate from 0-40kmph)
6kW, 26Nm Permanent Magnet Synchronous (PMS) Motor linked to a new 21, 700 cells in the lithium-ion battery pack and Battery Management System (BMS).
Ather Energy also introduced an 'Over-The-Air (OTA)' software upgrade for the 450X. The theft and tow detection features are activated seven minutes after the electric scooter is parked. The onboard sensors will detect unwanted movements and automatically alert the owner on the smartphone app. This feature is exclusive only to the Connect Pro subscribers.
5. Bajaj Chetak 
Price: Chetak Urbane – Rs. 1,00,000

Chetak Premium – Rs. 1,15,000
Variants: Six Color Variants (Citrus Rush, Cyber White, Brooklyn Black, Hazelnut, Indigo Metallic, and Velluto Russo)
Who does not remember our vintage Bajaj Chetak? Our favorite Chetak is now on the list of best electric bikes in India. The electrified Chetak borrows its current design from that of the iconic retro chetak. This gives it a modern and contemporary look. 
Features:
LED Units for headlamp and turn signals
Fully Digital LCD Unit in Instrument Cluster
Smartphone connectivity (Free data by Bajaj for the first year)
60.3Ah lithium-ion battery
Driving Range of 95km in Eco mode and 85km in Sport mode
Fully charged in 5 hours using conventional 5A power socket in 5 hours (25 percent charge can be achieved in just an hour)
The smartphone connectivity feature will use the Internet of Things (IoT) to notify the owner in case the scooter is tampered with, or if it does not charge properly. It will enable riders to check the scooter's location, charge status, and remaining range.
6. Simple Energy One 
Price: Rs 1,09,000
Variants: Four Colors (Azure Blue, Grace White, Brazen Black, and Namma Red)
With excellent ergonomic seats, the Simple Energy One is the latest electric scooter in the market. It comes with outstanding acceleration and with a lot of space on the floorboard. The latest electric bike in India is loaded with several features and comes with a practical driving range. 
Features:
All-LED lighting;
Massive 30-liter under-seat storage;
Swappable and fast-charging batteries;
7-inch TFT instrument cluster;
0-40kmph in mere 2.95 seconds
The TFT display comes with OTA updates, geofencing, a tire pressure monitoring system, vehicle tracking, and can even store documents. Moreover, its ergonomic features make it convenient for all ranges of drivers. Its sprinting speed makes it one of the fastest electric scooters to go on sale in India.
7. TVS iQube Electric
Price: Rs 1,10,506

Variants: White
The TVS iQuobe Electric comes with two riding modes—Eco and Sport. 
Features:
All-LED lighting system;
TFT instrument cluster;
Smartphone connectivity;
Top speed of 78kmph (4.2 seconds for 0-40kmph acceleration);
75 Km Driving Range;
Fully Charges in 6-7 hours using a 5A charging socket
Using smartphone connectivity, riders can access features such as navigation assist, geo-fencing, range, charge status, ride statistics, and Overspeed alert. For better practicality, TVS also offers a USB charging port and a boot light as standard.
8. Hero Electric Atria 
Price: Rs. 63,640

Variants: Grey and Red
The Hero Atria electric scooter comes with the only variant—the Atria LX. The Atria LX comes with a driving range of 85 km/charge. It can fully charge within 4-5 hours and attain the top speed of 25kmph. 
Features:
BTS Suspension
Cruise Control System
Walk Assist
Digital Instrument Cluster
LED Headlights and Tail Lights
Daytime Running Lights
9. Joy E-bike
Price: Rs. 1,01,055

Variants: Red and Black
Inspired by the Honda Grom 125, the Joy e-bike comes with only one variant—Joy E-bike Monster. This electric bike is one of the nine different products from Joy E-bike. It comes with an anti-theft system and an analog odometer.
Features:
LED Head Lamp
Reverse Mode
Digital Speedometer
Daytime Running Lights
Low-battery Indicator
Lightweight (75 kgs)
Despite its small size, the Joy E-bike Monster is equipped with various premium components. These include upside-down forks up front, 14-inch alloy wheels, and tubeless tires. It comes with a driving range of 75 km—attaining the top speed of 25kmph. The battery takes around 4.5 hours to fully top up.
10. Hero Electric Dash
Price: Rs 62,000
The Hero Electric Dash is called the 'Dash' in India. It comes with a fast-charging battery that can be fully charged within four hours. The electric scooter comes with a driving range of 60 km/charge and a top speed of 25kmph.
Features:
LED headlight with DRLs;
Full-digital instrument console;
USB charging socket;
Remote boot opening;
Tubeless tires
The Dash is one of the premium options to roll off Hero's 'Low Speed' series. The electric scooter will be soon available across all 615 dealerships in the country.
Future of Mobility
After browsing through the list, which one do you think is the best electric bike in India?
Electric bikes are the future of mobility. They offer advantageous features over regular bikes. Since they do not emit any harmful gases and noises, they do not contribute to environmental degradation. Moreover, although the purchase cost is higher than normal bikes, at the end of the day, you can save a lot of money with electric bikes. Additionally, although e-bikes are relatively expensive to maintain, they are worth every penny!
We hope our list helps you purchase the best electric bike in India!
Also Read: 30 Most Surprising Facts about Apple that you should know today