Summary
Want to copy DVD content to a safe place on your Windows or Mac? Use our suggested finds to solve your purpose and eliminate broken DVDs.
Introduction
Being a DVD collector, you may want your DVDs to work even if they get broken or scratched. But what if they get damaged owing to their fragile build or in the event of any misfortune? Creating a copy DVD is a great idea, especially if you are making a copy using your Mac or Windows hard drive. It lets you carry your favorite content, movie, or other files while traveling.
But how can you copy any DVD on your Windows or Mac? The answer is simple. You can use an able, efficient, and easy-to-use DVD copy software. We have curated some suitable finds to save your efforts.
5 DVD Copy Software Options
Here we have chalked out a few options to ease your copy DVD process. First, check them out, and thank us later.
1. DVDFab DVD Copy
DVDFab DVD Copy software allows you to copy DVD even if it is protected. It has the availability of DVDFab Cloud decryption service that supports newly encrypted discs. You get a lossless backup to DVD-9, so you can play it ideally using your Home Media server. In addition, it provides a facility of compressing any DVD to DVD-5 so you can play it on any standalone player.
Functions
It makes backup possible by removing any DVD copy protection.
It helps in cloning original audio or video streams in DVD-9 in a 1:1 ratio.
Copies all the disc contents with or without using compression.
Merges various DVD content into one DVD.
Six copy modes with customized options for copying DVDs to DVDs.
Batch copying of DVDs at super speed.
Additional splitting, merging, cloning, burning, or customization functionality is available.
Steps to Use
Step 1: Start with launching the software and loading the DVD source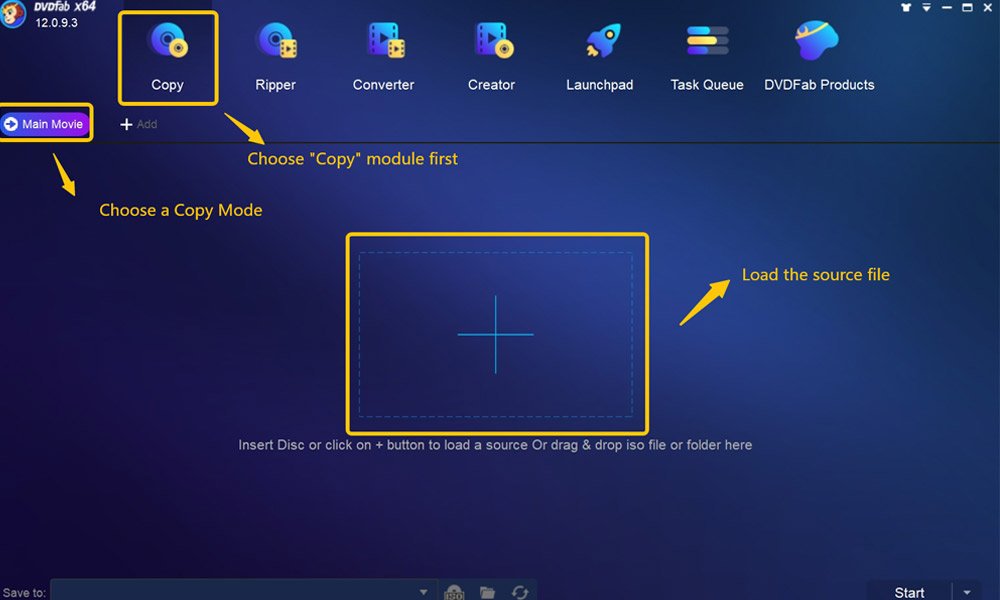 Double-tap on the latest DVDFab DVD Copy software and tap on the copy option. Now go ahead by inserting the DVD you want to back up. Alternatively, you can use the Add button on the main page to navigate to the DVD Disc.
Drag or drop the file on the main page if you use a folder or an ISO.
Step 2: Selection of Copy Mode along with Customization of the output DVD
Using the left pane, tap on the Copy mode. Then opt for the correct output DVD size. If you did not opt for lossless copying, opt for cloning or burning the DVD. You can define the volume label and amend the copy options available. Then make a selection of the output directory. You can find an option for this in the bottom section of the window.
Step 3: Starting With the Copying of the DVD
Now to initiate the copy DVD option, tap on the Start button. The software completes the process with supersonic speed and top-notch quality. If you want to cancel the process, you can do it anytime and set your PC for an automatic shutdown, exiting the program, or hibernation. Alternatively, you can sit back and relax and do nothing.
2. WinX DVD Copy Pro
WinX DVD Copy Pro is a fast DVD copier with a simple UI that can be used to copy DVD easily. You can use this DVD copier software to back up your DVD library using its various copy modes. With its capability of creating a 1:1 digital copy, you can also maintain the original quality of your data. It reads broken sectors and also fixes bad sectors in a DVD.
Pros:
You can make an exact copy of the source disk in a single tap.
It supports almost all DVDs, bypassing region codes like CSS, RCE, etc.
With its nine copy modes, you can select the content you want to copy.
It works for damaged and broken DVDs too.
Cons:
The compression function needs to be improved.
Available only for Windows users.
3. Leawo DVD Copy 
Leawo DVD Copy gives you a quick solution for converting the videos available in a patent-free format so they can be used everywhere. With its three copy modes, you can select the whole DVD or some particular portion that needs to be copied. Then, you get to select subtitles along with audio tracks.
Pros:
Allows you to copy DVD without any limit or restriction.
It helps in removing CSS protection along with region codes.
It copies DVDs in 1:1 quality.
You can copy the DVD at a speed that is six times faster.
Cons:
You cannot burn any ISO file using a blank disc.
It does not create standalone video files.
4. OpenCloner
OpenCloner is an all-in-one solution that can copy DVD, Blu-ray, or UHD on Windows. You can also decode area code and CSS encryption for creating high-quality 1:1 copy. You can make a selection of chapters, audio tracks, and subtitles in an independent way. In addition, it supports formats like AVI, SVCD, or MPEG while copying your DVD.
Pros:
It helps you with multi-core CPUs that enable high speed to make DVD copies.
Has high-quality multi-format compression along with a 1:1 DVD copy feature.
The multilingual interface is easy to use and install.
Enables to create copies from damaged discs in a high-quality output format.
Cons:
It would be best to have more downloads to meet the needs for creating HD or Blu-Ray copies.
It needs to be simplified for advanced users.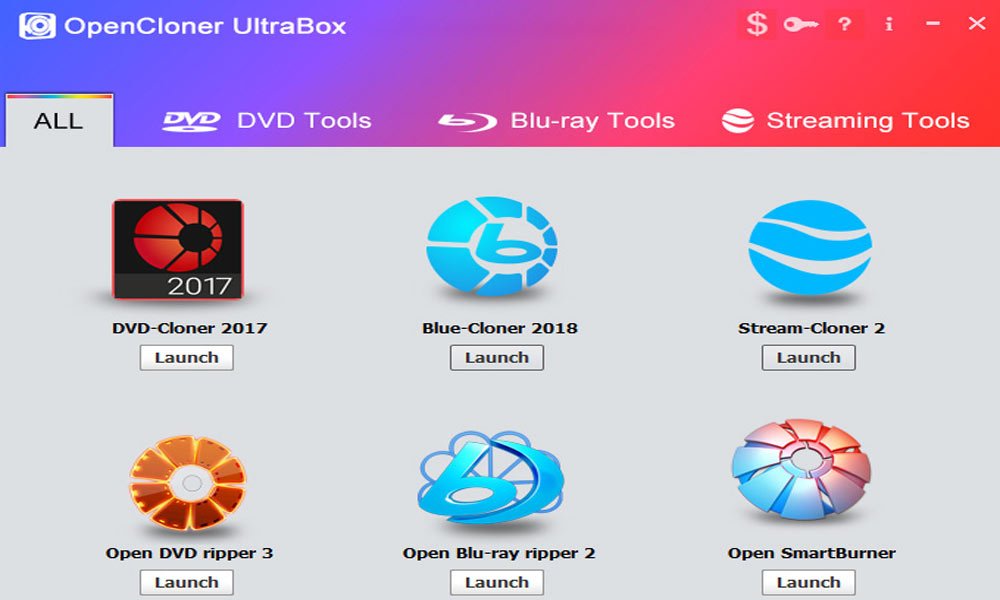 5. Freemake DVD Copy
Freemake DVD copy is a good software that helps in creating digital copies with some clicks. It can be used to copy DVD in any file format like 3GP, MKV, SWF, etc. It helps transfer a DVD movie to a hard drive or flash as a DVD folder or ISO image. Try using it on multiple devices, including an iPhone, PSP, iPad, or Android and it works effortlessly.
Pros:
Supports non-corrupted discs for copying DVDs like DVD-R/RW, DVD-R DL, etc.
You get to add a customized menu and select apt audio files.
You can prepare DVDs in formats that are compatible with TVs.
You can create authentic DVD copies for sharing online.
Cons:
The conversion takes up slowly.
You can use it for one conversion only.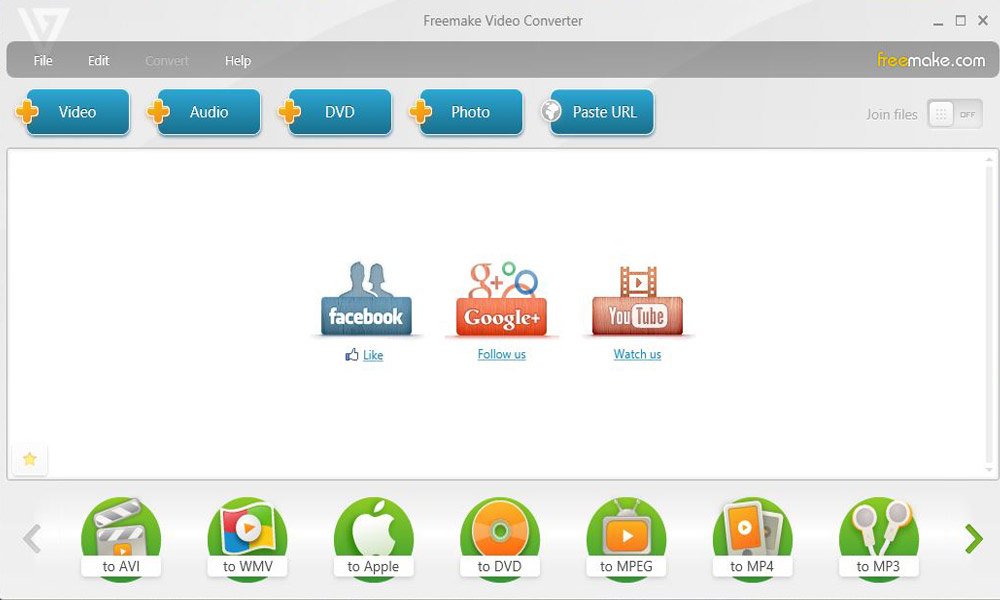 FAQs
We have provided you with much information on various DVD copy software. In addition, you can go through the listed FAQs to gather more information on the topic.
Can I copy a physical DVD without damaging it?
Yes, you can copy a physical DVD without worrying about it getting damaged or its content being removed. Instead, it can save and read any encrypted data from a DVD and copy it to your PC through manipulation. Opting for software meant for the purpose of cloning your data on a hard drive is best.
Can I copy a Blu-Ray DVD?
It is possible to copy an ultra Blu-ray disc, but it involves hectic steps and is no less than a hassle.
How much time does it take to copy a DVD?
The software you choose to copy a DVD makes the process lengthy or short. The timing also depends on other factors like ripping settings, computer configuration, GPU acceleration accessibility, etc. Typical cases can take about 10 to 30 minutes to rip a standard DVD.
Final Words
We hope we have enlightened you with helpful information to copy DVD using our suggested findings. You can use any of them to copy protected or unprotected DVDs on your Windows or MacOS. However, DVDFab DVD Copy helps you merge multiple DVD content to create one DVD. It has an easy-to-use interface, and its quick steps make your work appear seamless. So, use it instantly to make the most of your DVD content by copying it to a safe place.