Did you know that in order to get funding for your project, you can use special services. There is nothing complicated here. Just take advantage of crowdfunding platforms and get financial support. In this article, we will talk about this in more detail.
What is crowdfunding?
The term crowdfunding refers to the financing of a project or business idea to collect funds from people on the Internet. You do not need to attract investments from banks or other institutions. Your task is simply to present your project on a special platform and describe it in detail. Further, everyone will be able to invest and make a small contribution to your idea. Crowdfunding can be both free of charge and on the basis of certain agreements. You decide how you will cooperate with people. But remember, the more attractive your project and the reward for investing in it, the more likely it is to quickly collect the required amount.
Crowdfunding app development
With the popularization of crowdfunding, the demand for crowdfunding app development is growing. This is the process of creating special platforms or mobile applications for crowdfunding. Basically, most of the developments now enter the market as applications, because in this way people can invest in interesting projects right from their phone. To create such a project, a specialist must have a lot of knowledge and skills, especially in programming, crowdfunding and other areas.
Advantages and disadvantages of crowdfunding
Generally speaking, this funding format benefits investors and those who are looking for resources to develop their projects. However, there are some points to consider when using crowdfunding strategies. Let's look at some of its advantages and disadvantages.
Benefits of crowdfunding
If you don't have money but have a great business idea, crowdfunding can help you bring it to life. Without crowdfunding, many projects that are very famous today would never see the light of day.
This will help you make a bigger impact on the internet and create a more open brand image.
Your patrons will also be your first customers, so once everything is up and running you will already have people who believe in what you are doing.
Reduces the feeling of wasting resources. Although there is a risk that the project will not prosper, the amounts contributed are usually small.
Crowdfunding platforms automate many processes and already have an audience of interest, so you don't have to do your own research.
Disadvantages of crowdfunding
Convincing investors requires detailed planning, so it takes time before an offer is made public.
The commission charged by crowdfunding platforms can be as high as 5% of the total funds raised.
It can take a long time to reach the goal, and if you do not reach it, some platforms will not return the resources to you.
Not all countries have legal and financial regulations for crowdfunding platforms, which puts investments at risk.
The success of projects funded by this method is very low.
How to invest in crowdfunding?
Of course, in the past decades, finding a patron was very difficult, but today, thanks to the Internet, which has eliminated all geographical barriers, you can find thousands of investors who are ready to support your project in just a few seconds.
One of the big benefits of crowdfunding is that not only entrepreneurs benefit from the funding, but anyone can create a campaign and make a profit. For those who are interested, investing in crowdfunding is not difficult. In many cases, it is enough to find an interesting project, evaluate the reward or the level of support they want to provide, and contribute.
Before investing in a project, pay attention to the following points:
Crowdfunding platforms do not charge fees to investors.
Since deposits are made using credit or debit cards, in some cases banks may charge additional fees.
The money you contribute is usually secured until the goal is reached and is usually returned when the project is not successful.
You must analyze the risk of your investment and know how willing you are to not get your money back.
Crowdfunding platforms review the projects they accept but are not responsible if the end product does not meet expectations or if there are any other issues.
Before investing, review the product prototype, the entrepreneur's campaign history, and the feasibility of the proposal.
Whether you have a business idea, a product idea, or just want to raise money for a good cause, now you know how. Don't wait any longer and make your dreams come true thanks to crowdfunding.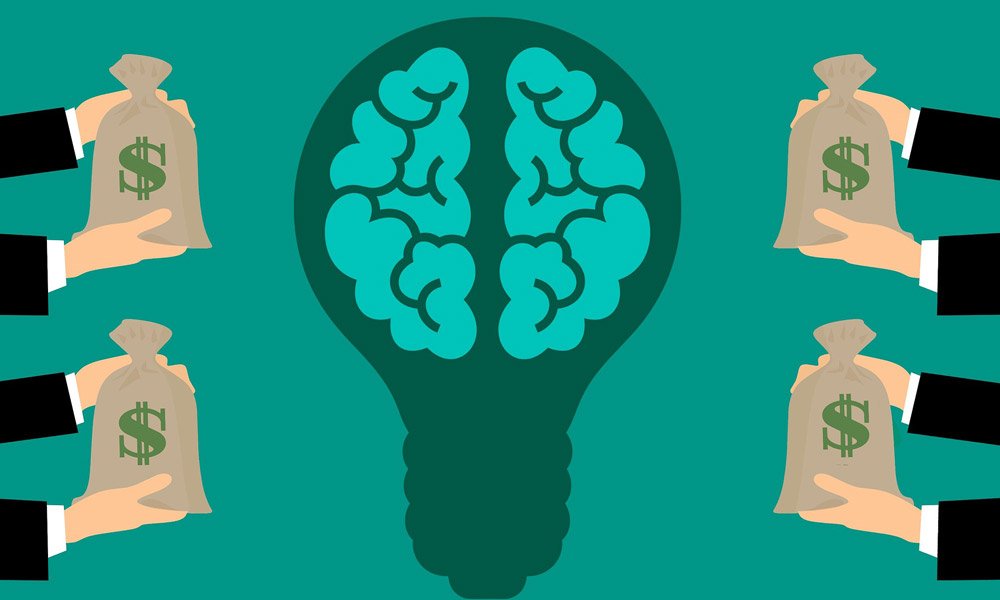 Also Read: ChopDawg.Com: Premium Web & Mobile App Development Agency In The World