You know that running a business is never easy. You must consider many factors, from product development to marketing, accounting, and legalities. But have you ever considered establishing an LLC overseas?
If you're looking for ways to grow your business or explore international opportunities, establishing an international LLC might be a viable option. With an international LLC, you can protect your personal assets, limit your liability, and benefit from potential tax advantages.
You may hesitate to start an international LLC because you may think it's a complicated process. However, this quick guide is here to break it down for you into easy-to-digest steps.
Opening A Bank Account
One of the crucial steps in establishing an international LLC is to acquire a bank account for non-residents. In some countries, having a business bank account to operate your LLC in the country where you'll start your company is required. For example, if you want to do business in the United States, you may want to open a Mercury bank account for foreigners.
Before you can open an offshore bank account, prepare all the necessary documents; some of them are your LLC registration and identification. Of course, choose a bank that is licensed and authorized to operate in the country, and know the fees associated with the bank account and any currency exchange rates. Getting charged excessive amounts that can affect your profits is one of the last things you want to experience when operating a business abroad.
However, if you're completely starting from scratch, you must first determine which country you'll register your international LLC.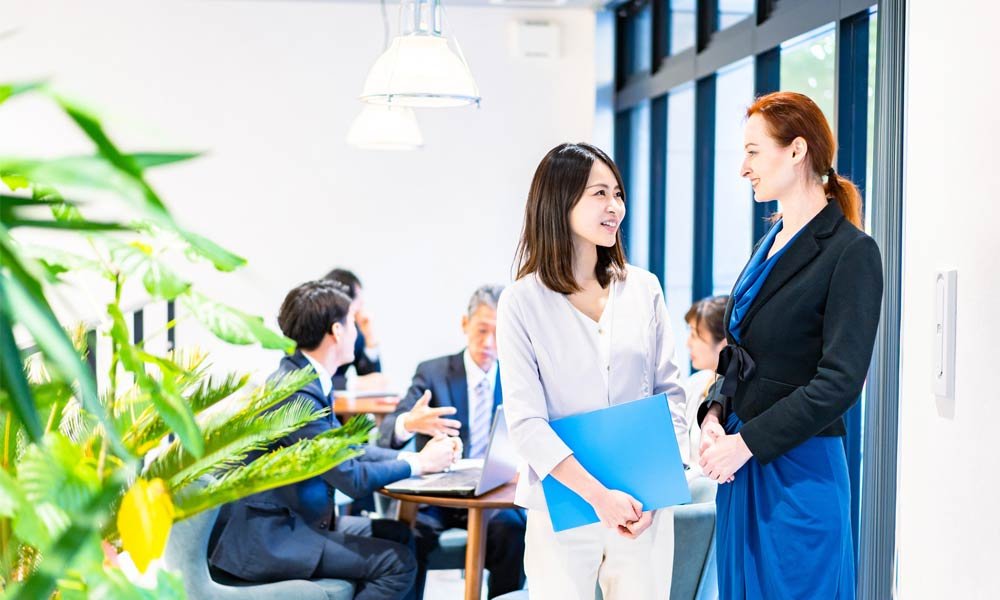 Choosing A Country
When choosing a country to establish an international LLC, consider factors such as the country's tax laws, legal system, and business environment. Research the economic climate of the country, the political stability, and the ease of doing business.
Take note that some countries may offer tax incentives or other benefits for businesses owned by foreigners. On the flip side, some countries may impose certain restrictions and disadvantageous policies, so do your due diligence. Lastly, making sure your business will thrive country you selected will make setting up an LLC relatively easy.
Registering Your LLC
Once you've selected a country, you must register your LLC with the local government. The complexity of the registration process will vary depending on the country, so hire a local registered agent or attorney to assist you with the process.
Just like opening a business bank account, prepare all the necessary documents like articles of incorporation or organization and identification for all members.
Filing The Articles Of Organization
Complete and file your articles of organization with your Secretary of State's office or a company registrar. These articles outline your LLC's structure, including the name, address, and purpose of your LLC. After submitting it, you'll receive confirmation from the state and can move on to the next step.
Note: articles of organization, in some states, are referred to as a certificate of formation or certificate of organization.
Obtaining Necessary Licenses And Permits
Check with the local government to see if your LLC requires any licenses or permits to operate legally. Each country has its own regulations, and it's crucial to comply with them to avoid legal issues. Clear all requirements and obtain all the necessary licenses and permits before you begin operations.
Depending on the country and the nature of your business, the local government may ask of you varying requirements. For example, if you want to operate a tech LLC in the US, you may need to file additional paperwork. Be sure to know them beforehand.
Getting An Employer Identification Number (EIN)
Apply for an EIN with the IRS to establish your LLC as a separate entity for tax purposes. It's integral when opening a business bank account, hiring employees, and filing tax returns. You can apply for it online or by mail. Once the request has been approved, you'll receive your EIN immediately.
Appointing A Registered Agent
In some countries, you'll need to appoint a registered agent to receive legal and official documents on your behalf. The registered agent must be in the country where you established your LLC. Take your sweet time finding a reputable agent to represent you.
Creating An Operating Agreement
An operating agreement is a crucial document that outlines the management structure, ownership percentages, and distribution of profits of your LLC. Make sure you create a comprehensive operating agreement that adheres to local laws. The operating agreement should define the responsibilities and duties of each member and establish procedures for decision-making and conflict resolution.
Complying With Local Tax Laws
Of course, the local government of the country where you'll establish your international LLC will definitely tax you as well. Understand and comply with local tax laws as they're essential for any business operations abroad.
To be safe, hire a local accountant or tax professional to help you navigate the tax landscape and ensure compliance. They can greatly help you as each country has its own tax laws, which may greatly differ from the ones in your home country. You may also need professional help when registering for a tax identification number and filing tax returns in the country where you establish your LLC.
Maintaining Your LLC
The last step is to maintain your LLC and keep it running. To do that, follow local regulations and keep accurate records. File annual reports and pay any necessary fees to maintain your LLC in good standing. Failure to comply with state regulations can result in penalties and even the dissolution of your LLC.
Moreover, keep your operating agreement up-to-date and have regular meetings with your stakeholders and employees to discuss the status of your LLC and address any issues that arise. Communicate effectively with them and immediately seek mediation or legal assistance if disputes arise.
Conclusion
Establishing an international LLC may seem daunting, but it can be rewarding with proper research and preparation. Follow these steps mentioned above, and you'll be on your way to expanding your business globally.
Also Read: What Tech LLCs Need Before They Can Begin Operating