COVID-19's drastic effects on the business operations are evident. However, technology did play an important role in bringing operations back to life. Companies that utilized technology to steer through the challenges of a pandemic have minimized the economic impact on them. Adapting to this new normal, Assisted Living Locators also integrated tech to thrive in the COVID-19 times.
Assisted Living Locators is providing a no-cost, nationwide senior care placement and referral service for in-home care, independent retirement options, assisted living, memory care, and skilled nursing facilities. "Combining a high tech, high touch approach was vital to keep up with the business environment changes during COVID-19, and to move our business forward," confirmed Angela Olea, Founder, and CEO, Assisted Living Locators.
Angela is a registered nurse professionally. She witnessed firsthand how challenging and emotional these decisions could be, and she knew that the solution was much more complicated than just moving the loved one into the nearest facility. In response to seeing aging patients have unnecessary hospital readmissions and a lack of community support, she created the Assisted Living Locators platform. Initially, the platform was launched as a website and the database consisted of personally vetted senior communities in her locality. Soon this website was turned into a business, this is when the company started gaining momentum and was popular. Considering the demand, Angela developed a business model and ventured into the franchising journey.
"My team and I have built the company into a nationwide senior placement and referral franchisor with 140 franchises in 36 states and the District of Columbia," she added.
As a business leader, Angela has various achievements to her name and recently was honored with Franchise Dictionary Women of Wonder (2019, 2020). She played a vital role in the formation of a new unified resource and advocacy organization for the senior care industry- the National Placement and Referral Alliance (NPRA).
In a candid conversation with Angela Olea, we uncovered the franchising strategies and how she helmed the operations of the company amid the unprecedented crisis of COVID-19. Here are the snippets,
How will you distinguish Assisted Living Locators from your competitors?
I can confidently state that nobody knows more about helping seniors find the right living and care solutions than Assisted Living Locators. Our company offers a nationwide network of senior care advisors that provide families with a 'personalized' experience with tours of vetted facilities, as well as sharing insider-knowledge on short-long term care options—at no cost to them. Also, we are the "only" senior placement franchisor to have system-wide dementia care certification.
So, what benefits did you curate for your partners?
Being one of the early inventors in the industry, we curated some of the most effective benefits for our partners. Assisted Living Locators offers a nationwide network of providers including in-home care agencies, independent, assisted living or memory care communities, elder law attorneys, financial planners, and moving services, to make it easier for seniors and families to go through the care transition process. Our care advisors refer their clients to these personally vetted partners providing a care collaboration that benefits both the family and the provider partner.
As you mentioned, being the first senior placement franchisor, how do you define your franchise success?
The key to the franchise's success has been our High Touch approach. At Assisted Living locators, we foster a culture of social responsibility among franchisees. I believe that this approach combined with a high-tech approach will surely revolutionize the industry scenario. I and my team have already started incorporating tech in our services to enhance the life of seniors we serve. Providing the very best personal service and guidance is also our goal. To explain it in an example, our 140 Assisted Living Locators franchisees are now dementia care certified, making us the first nationwide senior placement service to achieve system-certification. Leveraging this knowledge, combining with high tech tools, our franchisees are offering a new standard of solution-based alternatives for families.
Did the pandemic cause any disruption for you or your company?
Fortunately, the pandemic did not have a major impact on us. On the contrary, we advanced a digital agenda and embraced technology. Also, we utilize the time to rapidly educate our franchisees on virtual tech opportunities. Through virtual consultations and online tours of senior communities, we managed to provide care when most facilities closed their doors. Our easy-to-use online Assessment Tool gave families quick insight to appropriate senior housing for their loved ones.
What is your perspective on remote working as the new normal?
Remote Working has provided a flexible platform for working, yes the change was instant but it did open opportunities for many. On the personal front, our company is a home-based business model with no staff requirements so working remotely did not affect our franchisees. However, in response to this challenging time, Assisted Living Locators scaled up "virtual" town hall meetings with our franchisees, intensified our training and educational opportunities, and escalated our direct outreach.
Being on the frontline, how did you tackle the challenges put forth by the pandemic?
Rising to the challenge of the pandemic, our franchisees collaborated with health care providers and community resource partners to provide crisis management to families. As aforementioned, we utilized virtual platforms and state health department databases for the latest COVID-19 information to protect older adults. Our franchisees also leveraged our in-home care agency network to ensure a safe home environment for seniors during the quarantine. For our franchisees, we conducted surveys to gauge what our franchisees need and how they are doing professionally and personally to learn how we can better support them.
Can you share your thoughts on the current crisis and how are you planning for a fruitful year?
The current crisis has made it evident that maintaining a forward vision is critical, while also being able to quickly pivot plans to a changing world. As we weather this storm, we look for ways to innovate and adapt to a 'new normal.' Together as a team, we are working to make sure our franchisees and clients feel safe, embrace change, and remain optimistic for the future. We are looking forward to partner with Alzheimer's Association's Walk To End Alzheimer's National Team Program, in 2021. Our 140 Franchisees across the US will be working to raise funds and help families facing Alzheimer's and other dementia needs.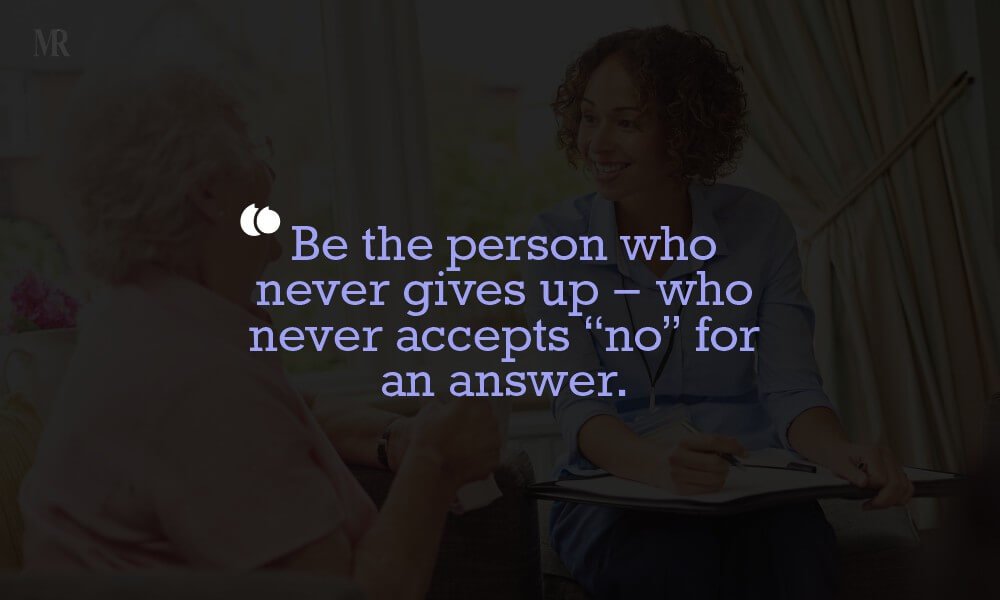 Read full issue: The 10 Leaders Transforming Franchise Business 2021