The idea of digital business has thrived during the ongoing decade. Digital business is another aspect of digital transformation—a trend that emerged as a ray of hope during the crisis. Although the idea of digital business has been within the industry for a long time, its application was piloted by the pandemic. 
When the revolution of social business began in 2012, the adoption of digital business was obscure—a concept leveraged only by a few. One such classic example is Netflix. The encompassing video streaming platform continues to harness the concept of digital business to its best form and has set its benchmark within the industrial sector.
We understand that digital business is a very vast subject, but we have simplified the entire concept to help you understand its gist in layman's language.
What is Digital Business?
If you are asked to define digital business, an approachable answer would be: implementing technology in business operations. Although it can be considered as the simplest definition of digital business, it does not amplify the influential application of the concept.
Digital Business suggests the application of technology to design and reinvent business models to help transform products and services for enhanced customer experience. This includes innovating products for creating new values, connecting people with things, insights, and experiences, improved business strategies, and many more.
Now that we know what digital business is, let's learn how it is a beneficial tool.
Benefits of Digital Business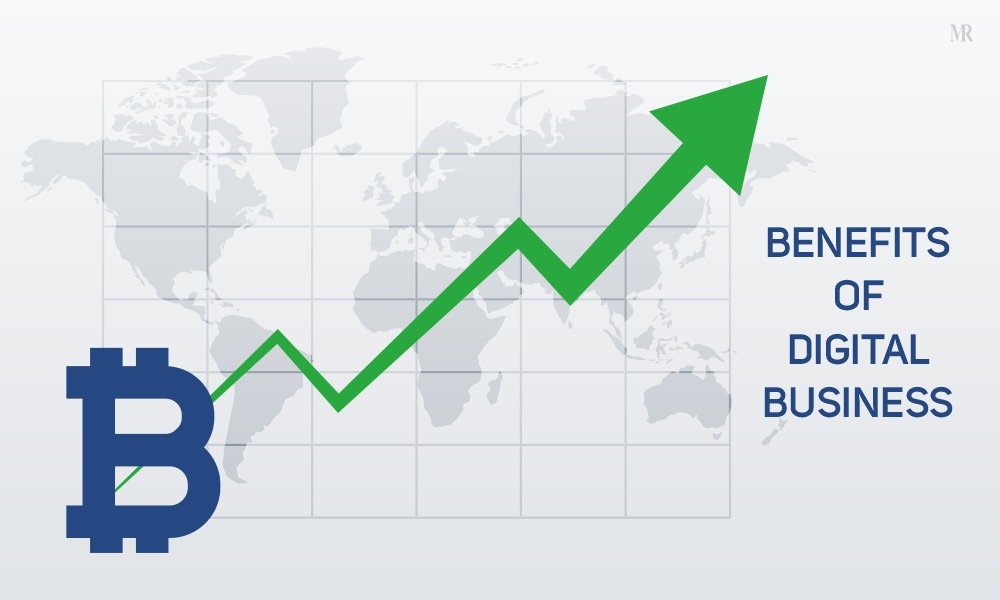 Digital Business offers a plethora of benefits and opportunities on industrial as well as organizational levels.
These include:
Reinventing Customer Experience
With the help of digital business strategies, companies can reinvent their interaction approach and methods for customers, employees, and partners. Digital Business helps create disruptive and innovative business models, products, services. It also enables a business to generate new growth, meaningful differentiation, and real economic value. Moreover, companies can envision and create a better customer experience through improved and holistic business approaches.
Simplify Business Processes
Sometimes, business operations can become over-complicated due to prolonged procedures and complex strategies. The digital business helps streamline the entire by helping develop efficient business capabilities. As the entire process is carried out on a digital platform, it becomes easier to record and track every step.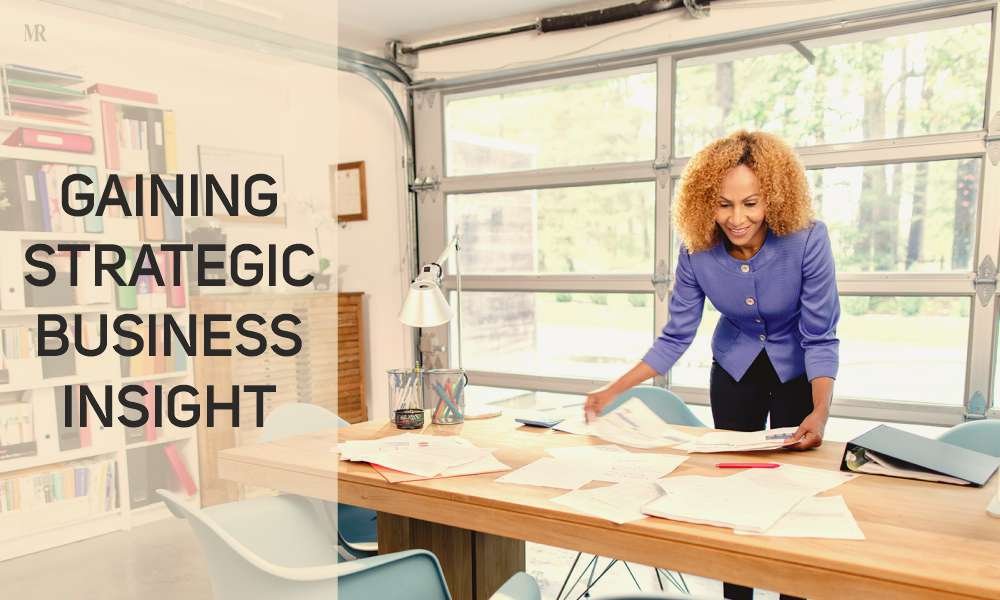 Gaining Strategic Business Insight
Digital transformations have paved the way for innovative business conduct. Digital business helps companies gain thorough and effective business insights through various customer-centric models and approaches.
The most advantageous feature of digital business is that it also helps establish a significant digital presence. Digital presence is one of the primary focuses of several business strategies. The concept of digital business not only aids the digital presence but also helps in boosting revenue generated via various digital platforms.
Besides the aforementioned benefits, digital business offers several beneficial features. These include encouraging innovation, establishing new customer contact channels, improving efficiency, productivity and motivation, to name a few.
Components of Digital Business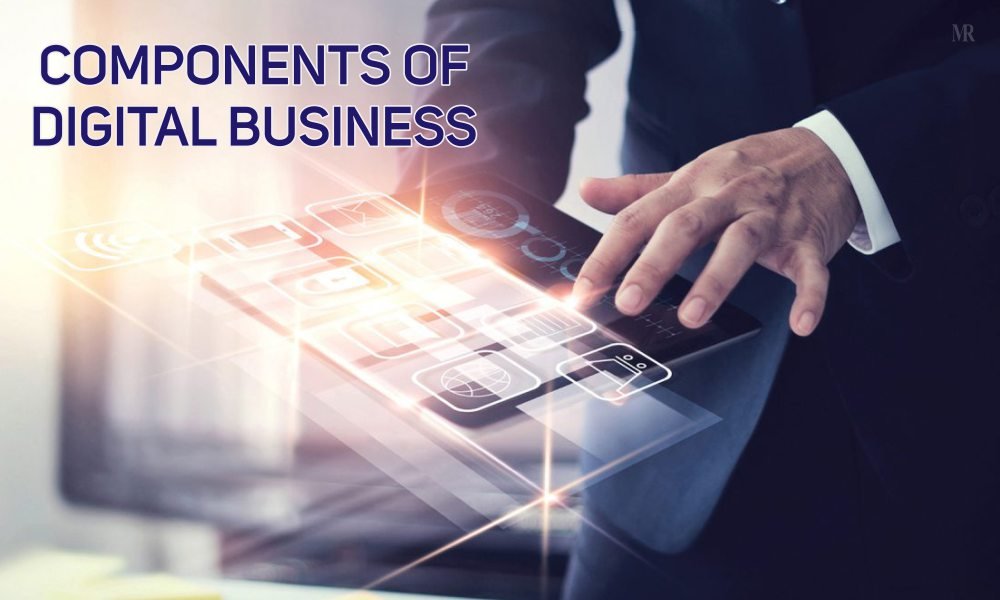 Digital business provides encompassing business facilities. However, certain core components are required to determine the efficiency of digital business.
These are as follows: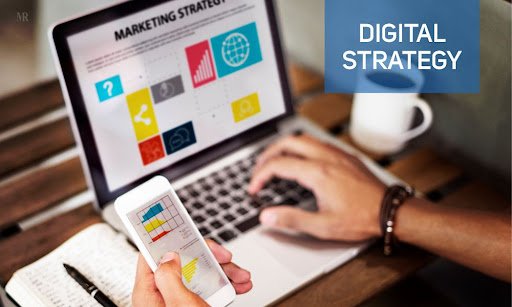 The emergence and proliferation of digital tools are remarkable. Every day holds the possibility of the introduction of a more evolved digital tool that can be leveraged to boost business and achieve success. This, however, creates an increase in the demands of customers for the concurrent experience. Hence, implementing an effective digital strategy is important to stay relevant to the customer needs and updating trends.
Artificial Intelligence (AI)
AI is one of the strongest weapons for boosting business and accomplishing industrial goals. Using AI, companies can not only forecast and anticipate customer expectations but also stay ahead of the market. It can be used to model every aspect of business operation to solve for multi-objective outcomes in even the most complex conditions.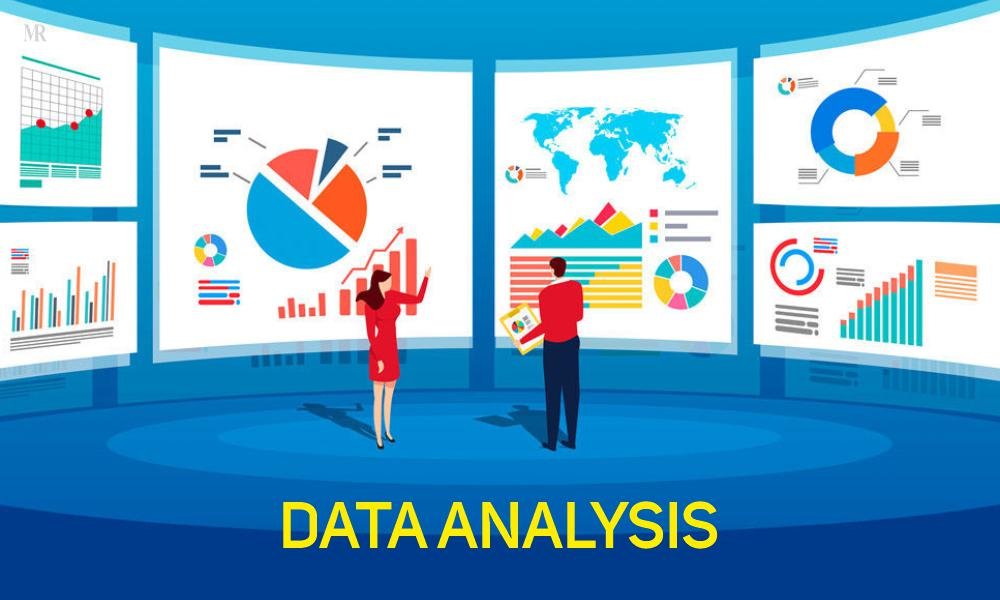 Analyzing data and exercising it for improved business operations is one of the core components of digital business. Data analysis helps to identify beneficial areas, analyze decision-making, and many more. Moreover, high-performing individuals and teams must be able to access and manipulate information quickly and effectively. This has less to do with fancy visualization tools, and much more to do with skills training and intellectual curiosity. People need to take absolute accountability for their data.
Embracing Digital Transformation
Embrace the concept of digital transformation and the required cultural shifts are some of the most important components of digital business. The implementation of digital services can mandate restructuring on various organizational levels. Moreover, the whole paradigm of digital transformation can potentially pivot organizational restructuring—especially as new roles are created and IT is given greater input into strategic decisions.
Using Existing Technologies
Use existing technologies for cost-cutting, acquiring data, and providing a better customer experience is another essential component of digital business. The whole agenda of digital businesses are focusing on the competitive advantages gained through technology.
Building Your Digital Business
Developing a digital business neither requires much time or monetary investment in materialistic assets such as office space, or inventories. There are various free SaaS tools available that can streamline the entire process of building a digital business.
To develop an agile business model, you need to ensure certain factors for a successful establishment. These are: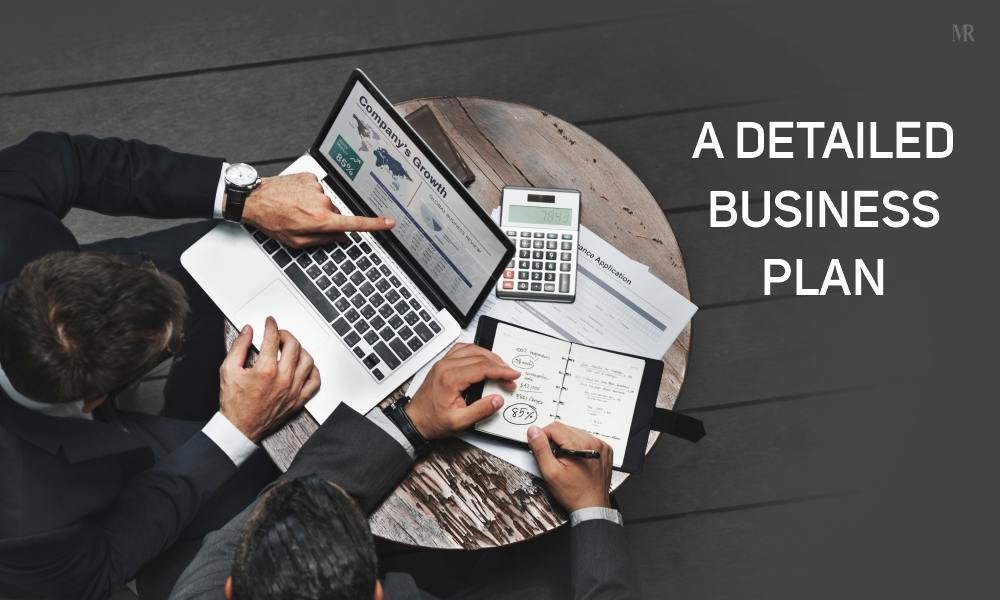 Every business plan must be comprehensive—with streamlined processes and operations. Hence, mapping a detailed business plan will help provide an outline of your business and provide a clear vision towards your goals. A detailed digital business plan can include your financing plans, marketing strategies, target customers, unique value proposition, and a detailed initiative of implementation.
A great tool for implementing this is a strategy map. In case you don't know what a strategy map is, it's a methodology that defines an organization's strategy and objectives clearly and concisely, allowing people to see how their role affects the company's strategic objectives.–
Comprehensive Business Strategy
A comprehensive business strategy includes developing a brand story to add value to your brand name and justify your organizational goals, generating buyer personas, curating customer journey maps, and much more. You must align your digital business strategy with your business goals to maximize the chances of leveraging and harnessing them.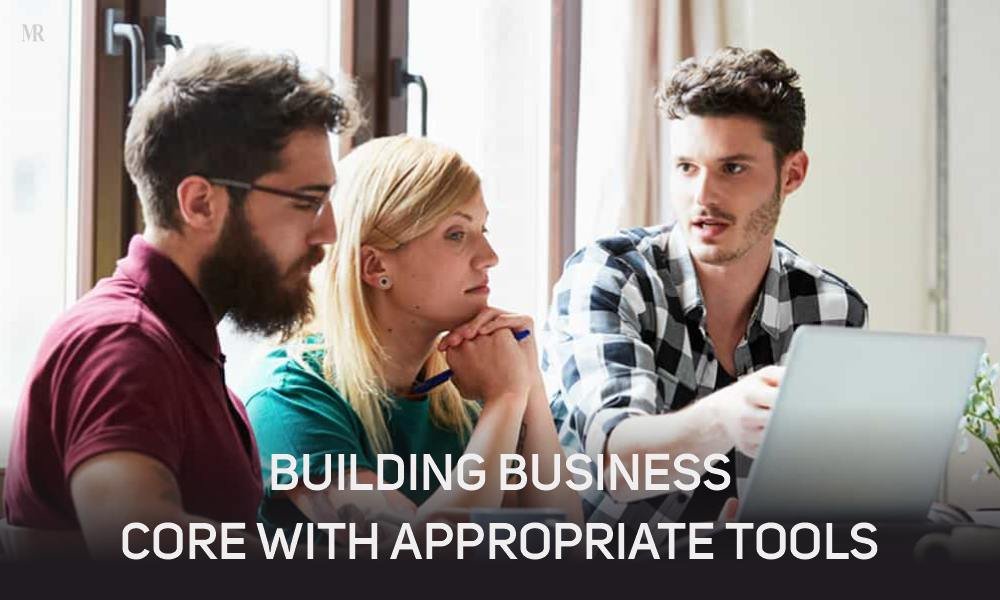 Building Business Core with Appropriate Tools
After laying out a business plan with a comprehensive business strategy, the next step is to acquire the appropriate tools to build your digital business model. These tools can be—Business websites, social media, e-commerce websites, CRM tools, optimized websites or mobile applications, and many more.
Recruiting Digital Talent
After commencing and incorporating all the necessary procedures, the next important step is hiring the ideal talent. Hiring employees with the required digital skills for building and running your business must be one of your top priorities.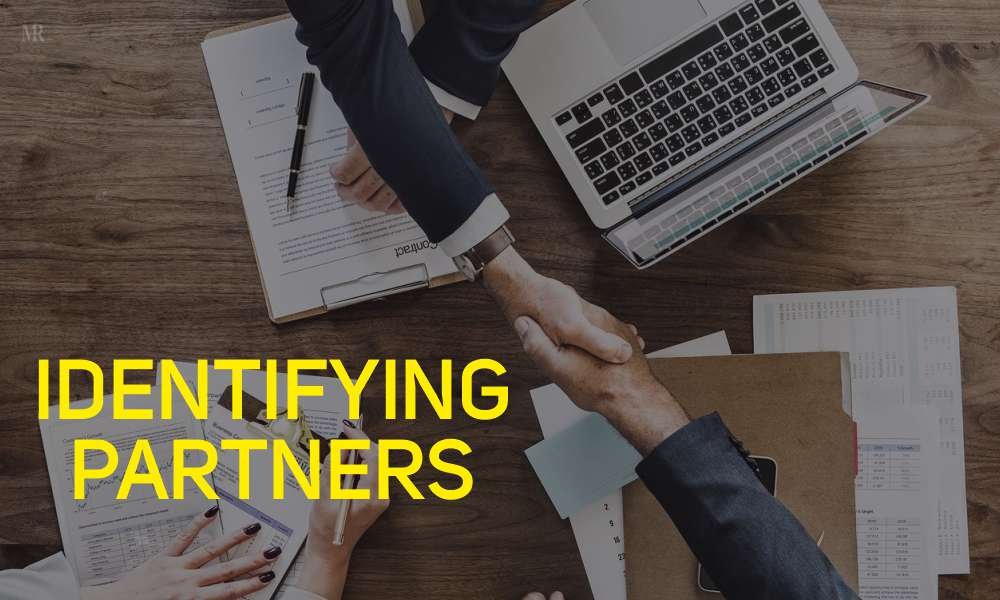 Working with partners specialized in the same field helps to build digital strength. You can also look for vendors offering digital consulting services to help you plan your digital growth initiatives by providing the necessary digital expertise and knowledge.
Measuring Success and Reinventing Business Model
The ever-evolving digital space is vast. You must be aware of the latest trends and adapt quickly to the changes to maintain your rank. You can refer to various business and tech blogs, attends seminars and conferences, build a network with peers to stay updated with the recent happenings. Regular evaluation of your digital business model can also help you leverage emerging market trends and accelerate growth.
'Two Sides of the Same Coin'
Advantages and pitfalls are the two sides of the same coin of digital business. Digital businesses are one of the most profitable forms of business. However, one must be aware that several things can go south while developing a digital business model. Several factors can contribute to the downgrade of your digital business. These include an unclear plan, heavy investments in unnecessary tools, leaders with narrowed vision, a team with no shared values, and many more.
Although building a digital business may seem easy due to minimal materialistic investments, the real challenge is building a team that will not only share your vision but also helps you maximize your business potentials.
Also Read: Virtual Leadership: 6 Ways to Develop the Virtual Leadership skills in 2021
.