The healthcare industry is facing a multitude of challenges due to factors such as rising health care costs, increasing consumer expectations, changing patient demographics, and complex health and technology ecosystems. These factors are putting pressure on healthcare leaders to provide adequate, timely care with lower healthcare costs. "Looking at the social conscience of the healthcare business, the concerns over cost, overprescribing, overexposure, and hidden costs, we feel our responsibility is to deliver innovation that meets the expectations of professionals and exceed expectations of patients", says Timothy Kelley, the President and CEO of Nautilus Medical. As  a transformational healthcare leader, Timothy believes that the company's products are meeting the requirements of healthcare professionals and patients. Having experience in the healthcare sector, he has witnessed various events occurred over the years.
When asked Timothy to share about his journey so far, he said that his journey has been about learning from mistakes and to take full ownership of them. Commenting on this, he says, "Some of the mistakes are funny and others are economic disasters! Building on experience is part of knowing what to do next." For him, the process of getting better at what he can do from all professional elements such as hiring, management, and development becomes paramount to growth.
Contributing in the transformation of the Healthcare Industry
Timothy has witnessed that factors such as patient responsibility, patient access to education, more transparency, and technological advancements are driving the transformation in the healthcare sector. He also observed that the need to manage health records safely and efficiently can become too much of a burden for many healthcare organizations. This is where Nautilus steps in and plays a significant role from a technology and service perspective. The company provides access to images and data for all disease states and make sure the data is in a universal format that can be read by any system. This resulted in having no delay in care or/and eliminating unnecessary duplicate rescans of patients.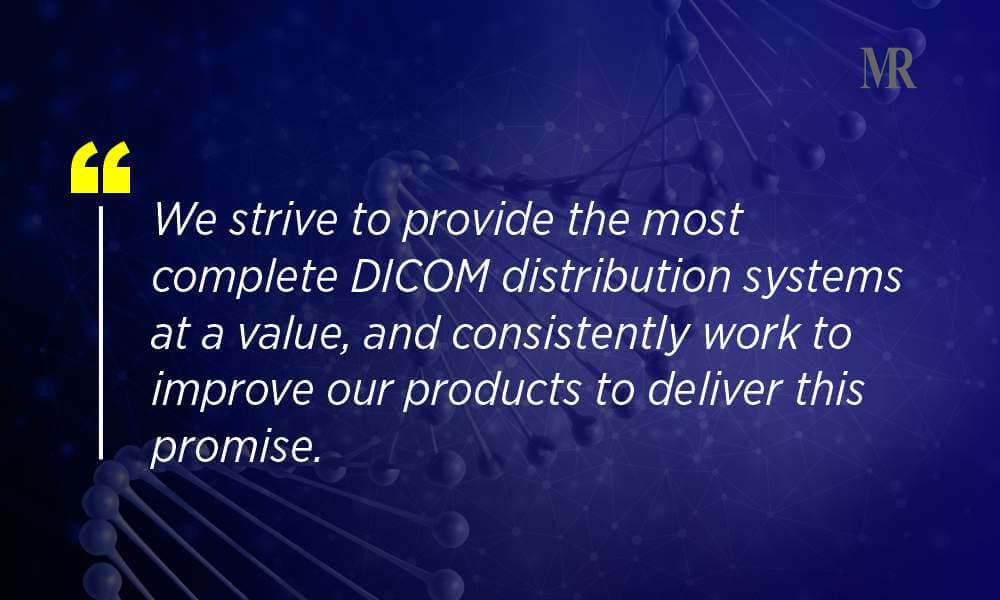 The industrious leader with his team delivers a robust telehealth component tied to the distribution of data which allows patients & physicians to communicate and consult in a face to face e-visit along with the viewing of images and other pertinent data. In addition, he states, "We have begun educating patients through our platform as well starting with pregnant women seeking best of breed information about their experience. We deliver new moms their keepsake ultrasound with the most comprehensive educational resource online at BebeVue.com. Education, telehealth along with imaging and data will become a standard of care."
A Pioneer In The Telehealth
Since its inception, Nautilus's mission is to deliver high-value services that meet medical professional and patient/ consumer requirements with full regulatory compliance. Therefore, in the future, the company is going to become a major telehealth company that is a specialist in imaging, data, and how information can be transmitted to different systems. Whether it is professionals, patients, or clinicians speaking with each other, they're going to expect data to be quickly moved. The CEO Timothy proudly asserts, "No other telehealth company has our expertise in moving data- especially images."
Assembling A Strong Team, Implementing A Transparent Culture 
Building a strong team is very crucial to an organization as it plays a vital role in the success and growth of it. To ensure the continued success of Nautilus, the CEO Timothy conducts weekly meetings where everything and anything is discussed. Also, the professional team of Nautilus follows Ray Dalio's 'Principles' and maintains transparency at all levels. At Nautilus, employees are encouraged to share ideas, discuss any issues openly and given freedom to criticize the management. The versatile leader believes, "The company's culture is to criticize anyone constructively, but there is no room for being mean or hurtful, just helpful."
Expanding platform, Working towards Nautilus' growth
Timothy believes that the year 2020 will be a big year for them in regards to expanding their platform to underserved markets that need their services but do not have a budget for large OEM products. Moreover, he is expecting massive growth in telehealth for which their integrated platform will solve many problems for a technical and service delivery perspective at a price to satisfy major sectors of healthcare from independents to major institutions. These events and activities will play a major role in the development of Nautilus' products and services.
Mistakes Made By Patients and Healthcare Professionals
Both patients and healthcare professionals make the same mistake regarding the treatment of any disease. Through Google, patients read misinformation leading them to self-diagnose which is dangerous. In parallel, healthcare professionals most of the time direct a patient's care without all of the necessary information. As a result, these actions are negatively impacting on humans' health. Therefore, Timothy advices patients to educate themselves from accredited resources and not just anything they find on Google. He also recommends healthcare professionals to ask a lot about where the patient has been treated, what they liked, disliked and how they would like to proceed for the better treatment. They should offer their approved materials to educate the patient about their state and possible treatments. When educated patient and thoughtful consultation with a professional come together, there will be better outcomes and results to see.