With the advancements in technology, modern customers are well-informed about the available options in the market. In the hour when customer expectations are touching the skies, the business world has become a battleground where brands wrestle to win the customers. Be it a new entrant or an established business giant, every organization is being driven by customers. As a result, to survive, grow, and succeed in their fields, it has become crucial for businesses to have a customer-centric approach. Moreover, today, knowing the unsaid rules of customer-driven business economy, every organization is taking part in Customer Experience Management (CX), which is the new brand imperative.
Incepted in 2002, with a mission to close the experience gaps, Qualtrics is supporting business entities for CX in a more effective, efficient, and convenient way. Remarkably, Qualtrics Experience Management (XM) is the only software platform that helps brands continually assess the quality of their four core experiences—customers, employees, products, and brands. With Qualtrics XM, organizations can be at every meaningful touch point, for every experience, and predict the changes to resonate most with stakeholders.
Satisfying Global & Renowned Firms
Qualtrics, a part of SAP is co-headquartered in Provo, Utah and Seattle, Washington. The experience management solution provider today serves more than 10,000 enterprise clients in over 9 countries including USA, UK, Australia, Japan, Singapore, and New Zealand. In addition to CX, the tech giant has proven to play an effective role in several fields such as Education, Human Resources, Market Research, Product Management, Customer Service, Employee Experience, Brand Experience, and Product Experience.
Having set a global footprint, Qualtrics deals with clients from various industries such as Retail, Healthcare, Financial Services, Travel & Hospitality, B2B, Government, Media, Airlines, and Automotive. Moreover, its huge client base consists of the world's most iconic companies like Coca-Cola, Disney, IBM, Sony, Nestle, P&G, H&M, Yamaha, Ford, Microsoft, Chanel, Salesforce, Forbes, Oracle and many more.
Harnessing a Platform that Turbocharges Businesses
Qualtrics Experience Management platform is the prime solution offered by Qualtrics, which helps users manage customer, employee, product, and brand experience. From the customer experience standpoint, it supports and engages customers on their terms, predict what client's customers will do next, and activate the entire organization. With this feature, businesses can measure and improve every meaningful interaction and turn customers into fanatics who stay longer, spend more, and spread a word.
In employee experience management, Qualtrics allows designing employee experiences that deliver world-class technology and expert consulting to help every employee succeed and contribute to your success. Besides, it also helps to develop a phenomenal culture by improving each phase of the employee's lifecycle from pre-hire to exit. By means of it, users can attract, train, and retain a best-in-class workforce of ambassadors.
From the product experience point of view, this solution is the most suitable one that puts customers at the heart of clients' products. With its application, clients can identify features that users want, shorten product development cycles, and drive usage & loyalty with more convenience. Moreover, users can perfectly predict and price packages that people will obsess over.
By putting hands on brand experience management, business entities can understand their market, customers, and competitors better than ever before. Qualtrics BrandXM puts clients in control with powerful, easy-to-use tools to help grow their brand. This offering enables clients to build an iconic brand by identifying brand drivers, testing ads, and executing positioning that turns brands into religions.
Elevating Experiences based on Research
Qualtrics Research Core, a sophisticated research platform helps to create loyalty-driving experiences, close experience gaps, and deliver breakthrough results for a business. From customer insights to market segmentation to concept testing, Research Core is the only research platform that caters businesses' every research need such as customer insights, product R&D, marketing & brand research and strategy & planning.
High-Quality Inputs Leading High-Quality Outputs
In the service industry, an organization's major inputs are its employees and their actions, which speak and result in the outcomes. Qualtrics with the focus on quality, neither hires mediocrity nor delivers it. For this fact, only 2% of the applicants are hired, later giving their 100%. The members of Qualtrics push each other, challenge each other, but also care about each other. Notably, each of them acts like an owner, and that is what makes Qualtrics a first-class outcome generator.
Exceptional Values Making Qualtrics Impeccable
As values are fundamental for a culture, believing in them helps an organization form shape; the greater the values, the greater the culture. The team of Qualtrics follows its values, which foster the workplace environment resulting in excellent outcomes. Its values are as below.
Transparent: Their default is to share, leading to open debate, trust, and decisions based on data, not politics.
All In: The members bet on Qualtrics and Qualtrics bets on them. With this approach, the team delivers whatever it takes.
Customer Obsessed: If a customer is upset, they considerate it as a failure. To deal with it positively, they learn, work, and fix it.
One Team: Knowing the merits of collaboration, they say that there is only one team at Qualtrics. Moreover, they win and lose together and never say, "That's not my job."
Scrappy: The smart team of a resourceful organization always finds a way to conquer the challenges. They believe in writing their own story instead of following others.
A Magnificent Personality Taking Qualtrics a Step Ahead
Ryan Smith is the Co-founder and CEO of Qualtrics, who is making a difference in the field of CX, with his venture. In 2018, he was awarded as "MountainWest Capital Network Entrepreneur of the Year." Moreover, the winner of "America's Most Promising CEOs Under 35" in 2013, is a kind-hearted person who believes in being the change rather than expecting it to happen from the universe.
"5 For The Fight" Movement
In 2002, when Ryan's father Scott Smith was diagnosed with cancer, he spent lots of time together with him. Meanwhile, the two of them began working on a tech project, which later grew into Qualtrics. During this period, Ryan and Scott decided that if their basement startup ever turned into anything, they would focus their philanthropic efforts on funding cancer research in an effort to eradicate this horrible disease. Today, when Qualtrics has become a multi-billion dollar tech company, they launched "5 For The Fight". By means of this movement, they are inviting people to join them by donating $5 for this cause as Qualtrics and the Utah Jazz are creating a cure together by the research.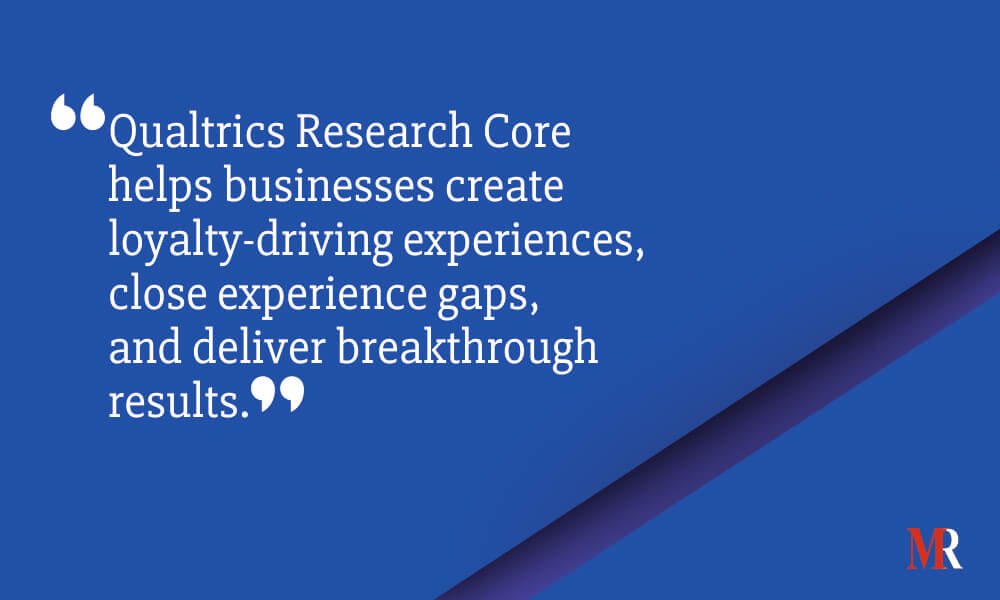 Seeking Betterment of Human Experience
As Qualtrics' technology scales from people and companies to communities and governments, in the future, it looks ahead to close gaps in ways the world has never dreamed possible. It believes that their technology will not only empower the world's greatest companies but also understand human emotions, beliefs, sentiments, and values. Furthermore, the company continuously seeks ways to close some of the world's biggest gaps such as political misunderstandings, human rights issues, health care disparities, gender equality, education, and income.