What have you learned in 2021?
As the year-end draws close, isn't it time to look back and treasure the things you learned this year?
We think it is. However, if 2021 has taught all of us gamers one thing, it is that many games got pushed back this year, and that's why 2022 is loaded with so many big video game titles.
While you can download these games from ipiratebay, we don't think the overwhelming 2022 schedule will let you pause for a moment and enlist the games you've wanted to watch for so long.
Hence, it's better to get your hands on the games and make a list now.
Most Anticipated Games Of 2022
The most anticipated games of 2022 may take you off your seat. Hence, it's better to harness the seatbelt and try not to fall off your chair because we are about to announce the most exciting gaming additions of next year.
1. Elden Ring-25th February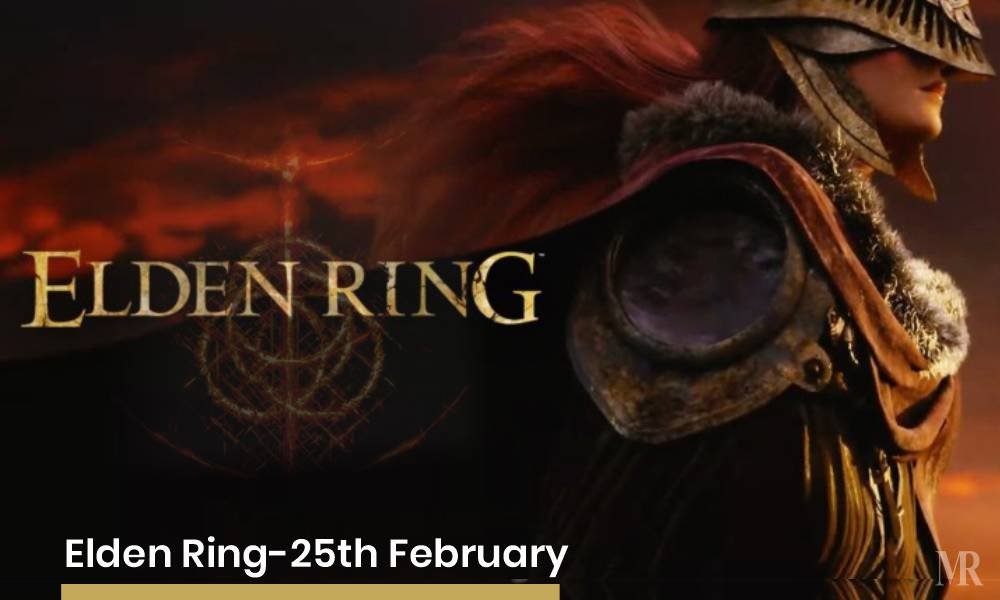 What do you expect when the GOT creator, George R.R. Martin, and famous video game director, Hidetaka Miyazaki, collaborate? Instead, you get Elden Ring-the first open-world installment of a strong narrative with an engaging battle scene.
Elden Ring has all that, but it also adds a vast world for gamers to explore as they embark on the journey. As a result, it can excite the players, and at the same time, terrify them because they don't know what lies ahead.
There's indeed a thrill to exploration, but you never know what can kill you? So, beware as you play it.
2. Pokemon Legends-28th January
Even if the Pokemon game has a set frame in the audience's mind, we still love it. The original gameplay is so intriguing, and fighting with the pokemon really takes us to the world of Ash Ketchum. A
Pokemon Legends will be the first actual open-world Pokemon game. You will find exciting pokemon crawling behind you as you roam around your city.
Thus, the game will focus more on real-time action. Hence, it will be one of the most exciting games to wait for in 2022 because we can't wait anymore to play with our favorite childhood pokemon.
3. Dying Light 2- 4th February
The Dying Light 2 game is an open-world zombie simulator game. The game's narrative may not be its best trait, but the interactive and engaging fights with the night-crawlers are certainly one thing to look for in this game.
Even the robust parkour system was the game's strong suit. The second part of this game will be filled with more excitement, abilities, weapons, and craftable items.
Thus, the combat will be elevated to the next level. On top of that, we simply can't wait to fight the super zombies once again.
4. Horizon: Forbidden West-18th February
We may end up giving you spoilers on what Horizon has in store for us, but we are damn hyped up. First, Horizon Zero Dawn's sequel was one of the best games we've ever played. The intriguing battle scenes alongside the detailed narrative is a rare combo you get in a video game.
Although it has been years since the first game came out, we still can't get enough of it. That's why the second game generates such tremendous excitement in players.
The emotional and bittersweet journey of the character of Aloy was worth shedding a tear at the end. However, we want to see where her story goes next, and that's why this game is worth a shot.
5. God Of War: Ragnarok-TBD 2022
We can't even begin to describe the excitement of this game. After the incredible success of its predecessor, it is easily one of the most hyped-up games of 2022. As the game just launched its E3 trailer, you may see why we are so excited about this game.
The previous game showed an emotional side of the brutal Kratos, which you did not expect from him. Especially when he tried parenting his son Atreus, it was an emotional resonance for us.
The Norse mythological characters will breathe a new life into the franchise. Hence, we are hanging on to every hope to its release date in 2022.
Wrap Up
We have accumulated the list of the most anticipated games of 2022 because we can't wait anymore. If you think you are also waiting for one of these games, don't worry because you are not alone in the crowd. However, if you have any further questions, you can let us know in the comment box.
Also Read: How to Choose the Best Gaming Laptop