The ultimate goal of any enterprise is to make a profit. To do this, every business has several moving elements that interact to generate and give value to the customers. If a company is to succeed, no one function or department can or should operate independently of the others.
Today, when technology plays such an essential role in commerce, it only makes sense that systems within firms be integrated to achieve the best outcomes. Information technology (IT), for example, should be coupled with other functions, like marketing and finance. Enterprise resource planning solutions (ERPs) connect various systems to ensure operations run smoothly.
In terms of the marketing and IT departments, there are several interactions that these two must have in any organization. Many, if not all, marketing goals require IT assistance. And, one of the essential objectives for marketing teams is to improve customer experience.
Nevertheless, customer experience and IT are inextricably linked in today's technology-driven society. Search engine optimization (SEO) and social media marketing, among other Internet mediums, are used to spread awareness and advertise products. As a result, IT and marketing must communicate consistently. Marketing teams could develop new concepts and techniques to boost client satisfaction. However, IT support is the one that puts these ideas into action.
That said, here's how marketing and IT support can enhance customer experience:
Customer-Centric Marketing Strategies
For a product to sell, it must effectively address your target market's needs or problems. To determine who your clients are, you may utilize techniques such as customer segmentation and profiling. It'd be best to create marketing strategies to generate awareness and be able to effectively sell your products.
Because most people have access to the Internet, digital marketing has become highly prevalent, and many businesses have digital marketing plans in place. Your IT team can then collaborate with your marketing team to put these digital marketing ideas into action, which almost always includes social media marketing. The reason for this is that social media marketing has an extensive reach.
Even so, knowing your customer allows you to generate relevant materials that'll appeal to your target market. To pull this off, there'll undoubtedly be a back-and-forth between IT and marketing teams, especially if the marketing initiatives demand complex programming. If you don't have designated IT staff in your organization, consider looking for IT consulting services in Toronto or similar companies in your locale.
Content Marketing
Content is king in this digital era. A website is, undoubtedly, one of the most crucial marketing tools a company should have since it can increase your online visibility. You can also improve customer experience through customer-focused content marketing, particularly when SEO and business-to-business (B2B) inbound marketing are included. SEO and B2B inbound marketing strategies help attract customers who already want what your business offers. Plus, they can complement any content marketing strategy because they help you find the right customers. Content marketing is mostly about tailoring your content to attract your target market.
Nevertheless, to build a website that appeals to that customer, marketing and IT must collaborate. While the IT team focuses on the technical issues, like design and SEO, marketers focus on generating the actual content and inbound marketing strategies. But, note that the cost for B2B inbound marketing and SEO services will likely vary on a case-by-case basis, so make sure to choose providers who offer great value for your money.
Customer Relationship Management (CRM) Systems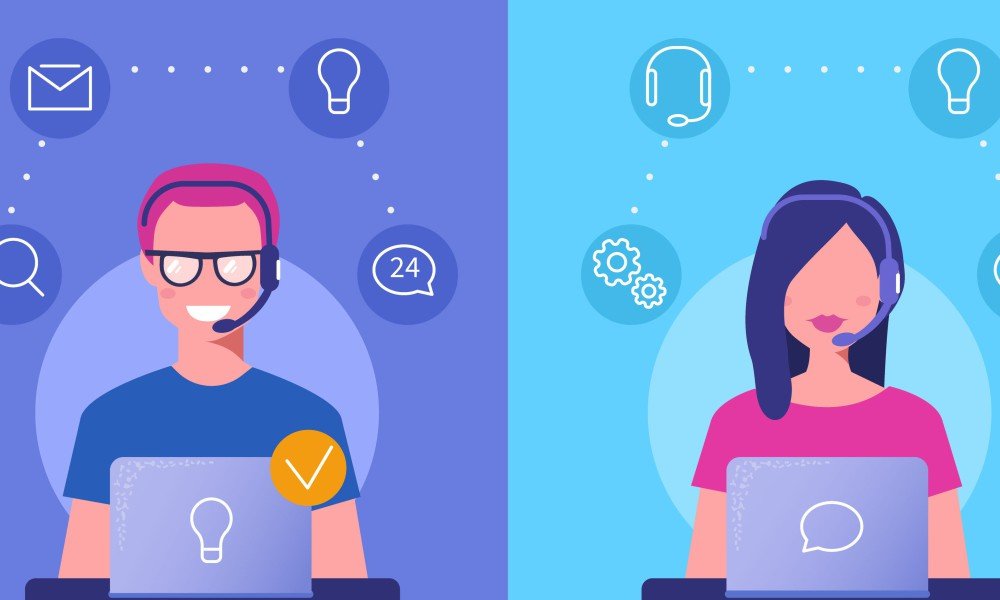 To ensure that you're offering customers what they want, your company needs to pay attention to client feedback and track customer behavior. This is why a customer relationship management system (CRM) is such a good idea because it can help you study your audiences and strengthen customer interactions. CRM may collect a lot of information that can help you make informed decisions about improving the customer experience by knowing your target market's preferences, spending habits, etc.
Customers are, without a doubt, the most vital aspect of every company. Customers want to be treated with respect and care. After all, they're the ones who are paying for your services with their hard-earned money. As a result, your customer service should be exceptional, regardless of how your product works, and give customers a reason to return for more.
User Experience Design
Since many people have access to the Internet, they can visit your website to learn more about your products before making a purchase. As a result, it's becoming increasingly important that your user experience design interface is user-friendly, well-designed, and optimized for usability.
Remember that Internet users value first impressions. If a user has a bad first impression of your site, it's improbable that they'll return. As a result, you must ensure that your website is well-designed and built.
Your IT department must be on the lookout for methods to improve the user interface and client satisfaction with your marketing team's help. Internet users have short attention spans. As a result, ensure your website loads swiftly and functions well. Consider incorporating relevant features into your website or application to help it stand out from the crowd, while maintaining usability.
Automation
It would help if you aimed to automate your business procedures as much as possible. This is because automation offers some efficiency benefits that can boost your company's productivity while improving client experience.
Automation also allows you to focus on more tasks, such as dealing with challenging customer inquiries. You could introduce chatbots to your website, for instance. These AI-powered machines may be configured to interact with consumers, ensuring that all visitors receive timely service. Chatbots have their flaws because they can't replace human-to-human interaction. However, automation systems like these can help reduce downtime and boost customer satisfaction by providing quick feedback.
Personalization
This ties in a lot with CRM. If you want to create a more incredible bond or keep your audience engaged, it'll help if you personalize the customer experience. This can help strengthen your bond and make them feel appreciated.
Personalization can take many different forms, depending on your industry. You could set up follow-up surveys, thank-you letters, and e-mails, for example. It could also come as personalization options for user account profiles, allowing them to make changes themselves. Besides, each customer is distinct. You'll win them over by including elements that allow them to take some influence over their experience.
Conclusion
IT is, without a doubt, one of the most significant functions in today's organizations. IT is at the heart of numerous company processes. As a result, it must also be integrated with other aspects of the business.
Marketing and IT may collaborate to provide value to clients, mainly through developing robust digital and social media marketing strategies. These two teams can also use advanced CRM systems to assist businesses in better understanding their clients so that they can adjust all of their tactics and goods to match their needs and improve their overall experience with the brand.