Do you ever wonder how webpages rank first on Google and other search engines? Is it just randomly done, or is the technical back work that pushes the ranking?
Well, for all those wondering that SERP (Search Engine Result Pages) rankings are random, this blog will assist you with all the details you have missed. And for those with a basic idea of the technical back work that pushes webpages ranking, we're here to take you to the depth of Search Engine Optimisation (SEO), exploring how it is done and why it is essential for your business!
To begin with, Ahrefs report on 2023 SEO Statistics shared that 68% of online experiences start with a query on a search engine, and only 0.63% of Google searchers check or click on the results on the second page.
SEO is the set of processes to improve webpages or websites' visibility on search engines to attract organic traffic to the pages. By following the best SEO strategies, businesses can increase website traffic, boost sales and generate leads. Now the question remains-
How is SEO done?
Who does SEO?
Since search engine optimization is a technical set of processes, professional SEO agencies like Crunchy Digital can deliver the best and long-term results.
Let's explore the benefits of SEO in the sections below to find out how and which SEO Strategy can work best for your business or industry type!
6 Benefits of Search Engine Optimisation (SEO)
6. Increased Website Traffic:
SEO can help businesses attract more website visitors by improving their visibility in search results. This can lead to increased sales, leads, and brand awareness.
5. Improved Credibility:
A website that ranks high in search results is often seen as more credible than one that ranks lower. This is because search engines use a variety of factors to rank websites, including the quality of the content, the number of backlinks, and the domain authority.
4. Cost-Effectiveness:
SEO is a long-term investment that can pay off handsomely. Unlike paid advertising, SEO does not require a large budget. Once the initial work is done, SEO can continue generating traffic and leads for your business for years, with minor updates and changes to keep up with changing trends and strategies.
3. Increased Brand Awareness:
SEO can help businesses increase brand awareness by making their websites more visible to potential customers. When people search for products or services your business offers, they are likelier to click on your website if it ranks high in search results.
2. Better User Experience:
SEO can help businesses improve the user experience of their websites by making them more search engine friendly. This means that websites optimized for SEO are more likely to be found by people searching for their products or services.
1. Increased Conversion Rates:
SEO can help businesses increase conversion rates by driving more qualified website traffic. When people interested in your products or services find your website through search engines, they are more likely to convert into customers.
Which Businesses Can Benefit from SEO?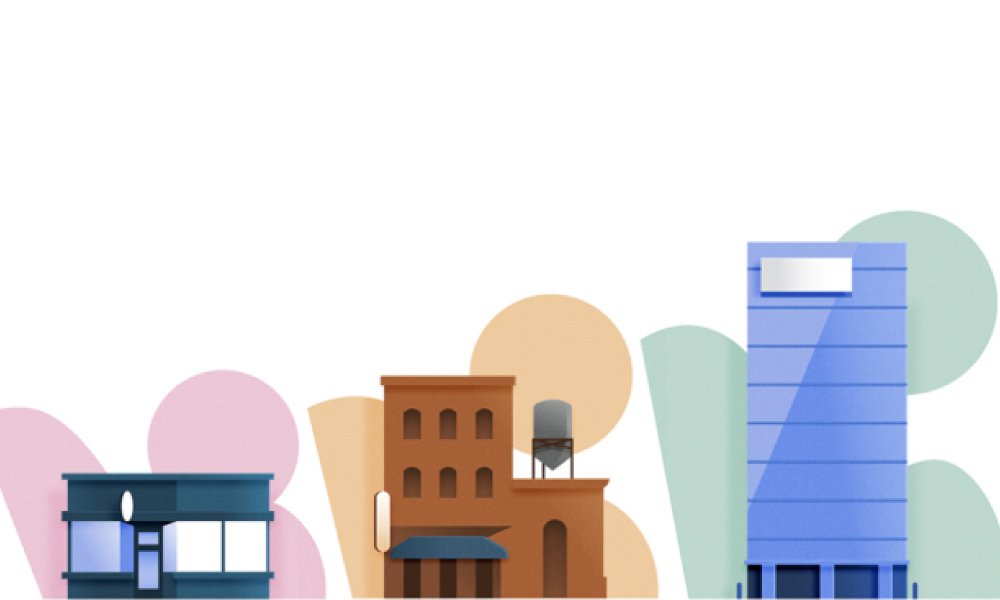 SEO is important for businesses of all sizes, regardless of industry or location. Here are some of the businesses that can benefit from SEO:
Local businesses can use SEO to improve their visibility in local search results. This can help them attract more customers searching for their products or services in their area.
E-Commerce businesses can use SEO to drive website traffic from search engines. This can help them increase sales and grow their businesses.
Service-Based Businesses:
Service-based businesses can use SEO to attract more leads and customers. This can help them grow their businesses and increase their profits.
B2B businesses can use SEO to reach their target audience and generate leads. This can help them grow their businesses and close more deals.
Non-Profit Organizations:
Non-profit organizations can use SEO to raise awareness about their cause and attract donations. This can help them achieve their goals and make a difference in the world.
Organic SEO vs Paid SEO
Organic SEO and paid SEO are two strategies for improving a website's ranking in search engine results pages (SERPs). Organic SEO is a long-term SEO Strategy which includes improving the relevance and quality of website content, whereas paid SEO strategy includes paying to display the web pages in SERP advertisements.
| | | |
| --- | --- | --- |
| Features | Organic SEO | Paid SEO |
| Cost | Free | Pay-Per-Click |
| Timeframe | Long-Term | Short-Term |
| Traffic | Natural | Paid |
| Credibility | High | Lower |
| Control | More Control | Less Control |
| Return on Investment (ROI) | Potential for high ROI | Potential for low ROI |
Conclusion
Whether you own a small, mid-sized, or large enterprise, search engine optimization strategies like keyword research, content marketing, on-page SEO, link building, off-page SEO and SEO outsourcing can help you with increased visibility and leads. But since it involves working on minor technical grounds and incorporating different strategies to generate results, SEO experts' assistance in Sydney can work magic.
If you plan to boost your business's online presence, connect with expert SEO Consultants at Crunchy Digital to get practical, long-term SEO Results. Connect with the experts now to learn more.