There have been some monumental healthcare industry challenges in recent years.
One was the move towards value-based (VB) medicine whereby positive outcomes would result from fewer office visits and readmissions into inpatient facilities. The fee-for-service model with patients continually returning for their next appointments would disappear. To get physicians into a VB mindset, Medicare devised a reporting matrix under which three things would happen: (1) be penalized against future Medicare reimbursements for not reporting enough or at all, or (2) obtain incentives for high quality reporting, or (3) remain neutral by reporting enough to avoid penalties but not enough for incentives. Complying with VB was a definite challenge.
Another was moving from ICD-9 to ICD-10 coding which involved replacing a comprehensive set of thousands of codes in use for many years (ICD-9) with an entirely new set of even more detailed codes (ICD-10). Claims would be rejected if they weren't coded correctly by ICD-10's deadline date.
Here's another: patients have reportedly become the third largest payer group in the US only behind Medicare and Medicaid because insurance reimbursements have gone down in general. Today, the patient might owe as much, or even more, than what his or her insurance paid.
One more challenge is how "patient engagement" and "patient experience" have taken on new meaning and importance, perhaps because of social media, or the competition for patients, or both. It's not enough to get people back on track health-wise. Today, they also need to have a great overall experience.
A Suite of proven clinical, financial, management & patient experience solutions
Advanced Data Systems' (ADS) MedicsCloud Suite and MedicsRCM clients have not only been able to overcome these and other challenges, they've actually been able to benefit financially and operationally in the process:
ADS created its ICD-10 Code Converter well in advance of the deadline. The Converter has two options for making the correct ICD-10 code selection: either through a drop-down list of ICD-10 codes to use in place of the ICD-9 code, or by using a Google-like search capability for entering a phrase and selecting the correct ICD-10 code. By now coders have probably become accustomed to which ICD-10 codes to use, but the Code Converter will remain in place as a "just in case" system feature.
The value-based medicine challenge came by way of the Medicare Access and CHIP Reauthorization Act (MACRA) calling for two separate methods for non-exempt providers to report their VB stats  depending on whether they're using the "MIPS" or "APM" method of reporting. A minimum degree of reporting would be required in order to at least avoid penalties against future Medicare reimbursements. Thanks to its MedicsCloud EHR's (Electronic Health Records) built-in MACRA Dashboard, ADS' clients are able to do their reporting with the dashboard providing visual guidance on how their data is progressing, helping to ensure they at least avoid the fairly sizable penalty. For example, a lack of quality reporting in calendar year 2019 will mean an up to a 7% reduction in the provider's 2021 Medicare reimbursements.Besides the dashboard, ADS has a team of in-house MACRA experts who work with clients in helping to ensure they're on track, and to answer any MACRA-related questions.
To address the very serious challenge of patient balances increasing after insurance, the ADS team created the Medics Patient Responsibility Estimator. And, the company made it accessible through the scheduler so patients can be given a good approximation of what they'll owe as part of scheduling the appointment. This helps prepare the patient for at least a partial, if not a full payment on arrival, and / or to setup a payment plan. The copayment is also displayed making for another great reminder. When leaving, patients can be shown a more accurate representation of what will be owed. The practice might even get signed acknowledgments from patients, ensuring there are no surprises when their statements arrive. The MedicsCloud Suite accommodates patient payments in any number of ways, including securely online through the MedicsPortal. In fact, the portal is iPad, iPhone, and Android-friendly. The practice can send payment reminder texts and patients are able to make payments even when they're on the go.
As for patient engagement and enhancing their experience, the Suite supports a number of features and capabilities fostering that. But what about others who also need to have a great experience? These are the practice or organization itself, its providers, and an often-neglected yet incredibly important group: referring physicians. The Suite has all of these segments covered as well. First, the MedicsPortal keeps the practice accessible to patients via their iPads, iPhones, or Androids, 24 x 7 x 365 to schedule appointments, complete questionnaires, and perform a host of other self-empowering, efficiency-producing capabilities benefiting the patient and the practice. The portal's Notifyer sends alerts when new messages are available to be read. And as mentioned, patients can make payments online through the portal. Medics Texting enables the practice to send interactive appointment reminder texts to patients who confirm or cancel by replying. Cancelations can be quickly called to reschedule and future appointments may be contacted to see about filling in gaps. Texts can contain directions, special instructions, and be in multiple languages. Texting is also ideal for reminding patients about balances due which are then payable through the portal.On arrival, MedicsKiosk supports self-registrations eliminating the sign-in sheet at the front desk, and clipboards of paper. It's also iPad, iPhone, or Android-friendly. Medics Telemedicine enables patients to use their devices for remote appointments from almost anywhere globally. The practice can see more patients using virtually no office resources. And telemedicine visits generate revenue. Physicians can be mobile yet stay connected using their devices to see patient information, check schedules, and even transcribe reports. Those finalized reports can then be emailed or e-faxed to referring physicians from the device.All of these mobility features work to create positive experiences while keeping everyone engaged.These are just a few of the real-world industry challenges ADS' clients have had to overcome, and they did so, and continue to do so, with its unique MedicsCloud software or MedicsRCM if revenue cycle management services are preferred.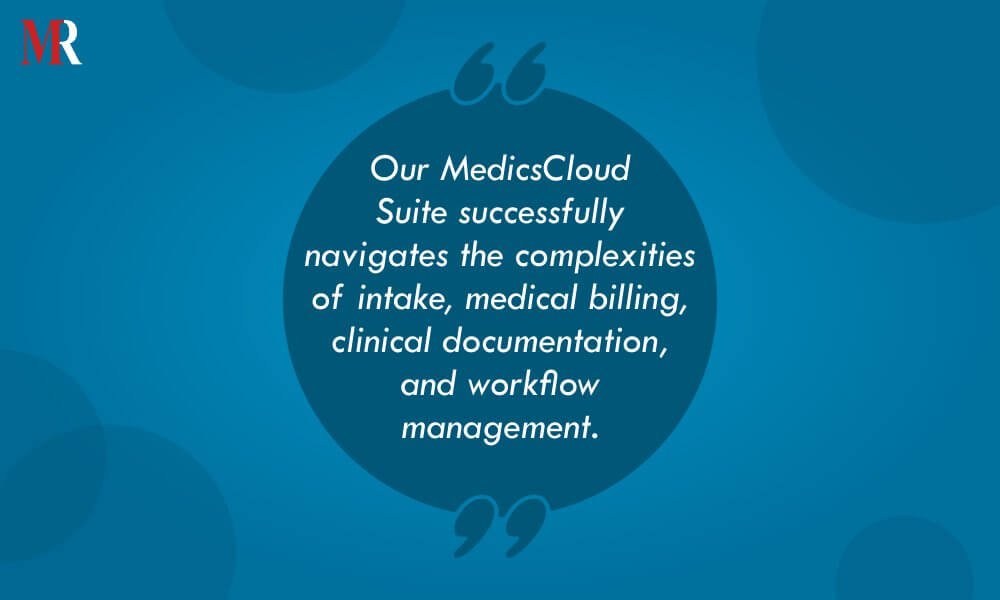 A Purpose-Driven Leader Behind ADS' Market Dominance
David Barzillai, the Founder and President of Advanced Data Systems Corporation is a hands-on CEO and enjoys working with his Programming and Development teams in creating new features and enhancements.
Sharing his experience on working with ADS' extensive client base, David asserts, "We're lucky to have a sophisticated group of clients with whom I keep in close contact. Very often they'll make suggestions which are almost always incorporated in future versions." Furthermore, the tech-savvy CEO elaborates that technologies being incorporated in ADS' product portfolio includes updated Artificial Intelligence, medical device connectivity, next-generation telemedicine, and even greater features for patient and provider mobility.
An Extraordinary History Of Stability And Reliability In The Healthcare Industry
"ADS began in 1977. To say things have evolved galactically over the past 42 years is an understatement. Yet, revolutionary technology never ends. Wearables, audibles, imaging, greatly enhanced artificial intelligence or machine learning…. ADS looks forward to being right there with all of them for our clients!"
"ADS' core mission is to ensure its MedicsCloud Suite and MedicsRCM clients obtain the most revenue possible from insurers and patients while operating at maximum efficiency using intelligent, "hands off" automation. We're very focused on providing the tools our clients need to retain and even expand their patient and referring physician bases."