Over the past few years, marketing and advertising are continuously evolving.  This evolution is changing human buying trends. From the significant savings to overall convenience, more and more people are buying online. While the Internet offers a plethora of shopping options, one mainstay is Amazon. In the last several years alone, many new and relatively unknown brands have emerged as major players in their vertical, challenging traditional retail brands. Their unique value propositions, coupled with creative marketing, have helped them to become multimillion-dollar brands.  Urtasker, is differentiating itself from the competition with its customized and data-driven marketing strategies that empower brands to harness robust marketing strategies, building their presence on and off Amazon.
Urtasker is a globally renowned E-commerce consulting agency. The company aims to help small business owners and brands that were struggling to keep up with the massive changes in the market maximize their potential as well as expand their reach and scale with digital marketing opportunities within marketplaces such as Amazon, eBay, and Shopify. Since its inception, it has served more than 1000 small to medium-size businesses and the notion of serving small businesses remains a priority for the company.
---
One-stop Amazon Marketing Solutions
Urtasker is an e-commerce consulting agency headquartered in Long Island, New York with offices in Pakistan. The firm was founded in 2015 and has since enjoyed phenomenal growth. In the last five years, it has boomed from a small team to 200+ e-commerce marketing experts. Urtasker is customer-centric and subscribes to a philosophy based on collectivism and openness, values it believes empower its brand and customers to get the best out of every interaction.
Utasker is a one-stop agency for Amazon and off Amazon marketing that offers Amazon PPC management, account management, listing optimization. Moreover, its approach to managing the Amazon business is thorough, too. The company focuses on metrics and constantly runs health checks to ensure that the business is positioned for the best possible returns. Its prominent services include,
Amazon PPC Management: Urtasker's PPC services focus on Amazon's primary advertising option and help businesses create a winning Amazon advertising strategy with sponsored brand ads, sponsored product ads, and sponsored brand video ads. Its customized and powerful PPC strategies help businesses increase traffic, boost conversions, and reduce ad spending.
Amazon Account Management: Dedicated manager and team to manage every aspect of Amazon seller and vendor central from product research, launching, listing, optimization, PPC, and customer service.
Amazon Listing Optimization: It includes optimization of product listing and pages with highly relevant keywords, bullets point, images, and descriptions to improve the organic ranking.
Walmart Marketplace Management: From optimized product listings and Walmart marketplace advertising to marketplace consultation, Urtasker ensures its client's Walmart account gets the visibility and revenue it deserves. It helps businesses increase visibility, conversions, and create brand awareness on the Walmart marketplace.
Shopify Store Development: Urtasker has a fully-trusted and highly-skilled Shopify team that delivers high professional design, best home page design, high responsive theme, easy-to-use navigations, best product optimizations, etc.
eBay Account Management: Its experienced eBay team focuses on delivering a seamless online shopping experience that supports positive engagement and improves conversation rate.
All these services are provided by Urtasker's team of over 200 E-commerce and marketing experts that are best-in-class and regularly meet the clients' demands.
---
A Dynamic and Proactive Leader
Omer Riaz (CEO and Founder at Urtasker) is at the forefront of the company's operations and leads the team. Before stepping into the E-commerce field, Omer worked in several big four IT consulting firms that have served a variety of Fortune 500 companies to improve their business process using technology. When he started his journey as an Amazon seller in 2015, he noticed that there was a need for a service or agency that works on the spirit for those consulting firms, and is affordable for small online businesses as well. This motivated him to establish Urtasker in 2015.
Being the CEO of Urtasker, Omer oversees strategy and marketing. He is also involved in other parts of the business such as operations and business developments. He strives for continuous improvement, which has rewarded the company with several recognitions such as inclusion in the Top 10 Amazon service provider by a survey conducted by seller poll. Urtasker is also ranked as a Top Amazon PPC on Clutch and has 5-star ratings on Google and Facebook. Omer, with his dynamic and proactive leadership, has ensured the company's growth over the years.
---
Revamping the Strategies
The E-commerce industry has been procuring a significant portion of the retail industry revenues for the last 5-6 years. The pandemic has further speeded up the process, and many small private label brands have grown to multiple million brands during the crisis. This rapid growth has confronted challenges for every industry that harnesses transactional revenue online.
Particularly in the E-commerce industry, the biggest challenge is to create a balance of marketing and supply chain due to the growing needs at scale. Noticing the impacts of the pandemic on the supply chain, Urtasker had to be careful while building or optimizing a robust PPC strategy. It revamped its strategies for its clients to get the best return on their investment.
Furthermore, being a marketing agency, working remotely or virtually was not new for the company, however, going remote simultaneously in three global offices was a challenge. "With the help of technology, such as video conferencing, internal communication messaging, and project management systems, we managed to stay connected and created a bridge between our team," added Omer.
---
Future Drivers of Marketing and Advertising
Omer believes that three trends will have a lasting impact on the marketing and advertising industry in the coming years, the first of which is a data-driven marketing strategy. Secondly, he believes personalization of customer experience is crucial as customization of E-commerce stores can improve the customer experience by providing the optimum information about the product and the buyer's journey. Lastly, Omer adds that the traditional TV ads will shift towards OTT, YouTube, or native video ads, thus video marketing will also be an imperative advertising trend in the upcoming years.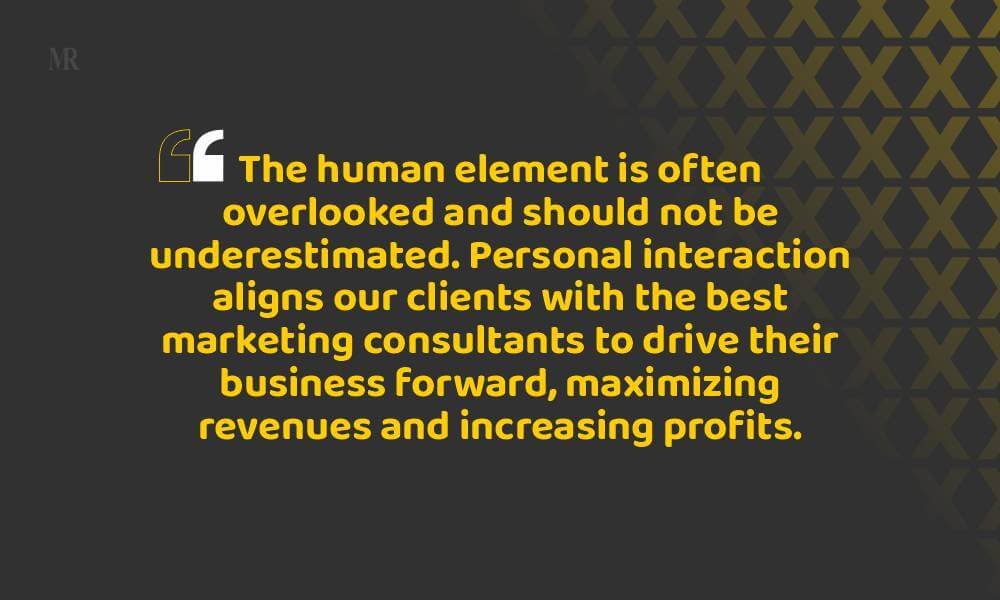 ---
Read Full Issue: Top 10 Prolific Marketing and Advertising Agencies of 2020