The role of marketing has always been imperative in the business world. As the business world is competitive, advertising is used to introduce a business, build a brand, and position the company, product, or service against the competition. The ways of advertising and marketing, however, have changed significantly over the past few years. The wave of digital transformation has taken over the marketing world and has intensified the growth of digital solutions for marketing and advertising over traditional methods.
Digital marketing provides businesses with numerous advantages such as lower cost, high return on investment, brand development, global reach, precise targeting, etc. Thus, businesses are becoming increasingly aware of these methods and are leveraging on the popularity of these platforms to promote their goods and services. Presently, there are several players emerging in the digital marketing world. Top Growth Marketing is one such company that is making the most of the opportunities and serving the customers with leading-edge marketing solutions. It specializes in customer acquisition through paid ads (SEM, social, display, shopping, etc.) and innovative digital marketing strategies.
Jack Paxton (Co-founder of Top Growth Marketing) says, "Creating good content that adds value matched with experience of understanding how the customer journey, tracking, and ad platforms work is a recipe for success."
A Dynamic Serial Entrepreneur
Top Growth Marketing was established in 2015, however, it was evolved from Jack working in the digital marketing sector for the past decade. Jack believes he was very lucky to have started his career when Facebook just opened up their ad platform.
This provided a huge advantage as he was learning on what would become one of the biggest advertising platforms of the decade.
His mission with TGM is to create a full circle of value, working with great brands, people, products, and team members. "There is no get rich quick trick, it takes time, experience, and consistency," he adds.
Alongside TGM, Jack has co-founded two other companies including Hyax and Vyper. His motivation comes from building tools that help brands create a better buying experience with customers.
According to him, seeing the growth of a brand is exciting, and building something from nothing is satisfying. He does numerous courses and trainings with renowned brands to teach merchants how to do what they do and provide value.
He has leveraged his avid experience to drive TGM into one of the most prolific advertising agencies in Los Angeles.
Premium Advertising Solutions
TGM specializes in developing an in-depth understanding of the customer. It uses its in-house teams to craft a compelling copy that will engage with the target customers. After expanding the assets, the ad management teams leverage their years of experience to drive the sales traffic. TGM also helps companies drive the first-time and repeat purchases by in-depth remarketing and clever acquisition strategies. The prominent services provided by TGM include,
Social Media Ads: It delivers performance-based results for increased sales, subscribers, or brand awareness through social media.
Search Ads: TGM manages and optimizes search ads in AdWords, Reddit, YouTube, Bing, and more to capture prospects in the search stage of their buying process.
Customer Acquisition: As digital marketing is more than just Social and Search Ads, the company connects the dots on the customer acquisition funnel and optimizes them for the best results.
Staying Compliant and Competitive
Digital marketing is growing at an exponential rate. This rapid growth has been further fueled by companies moving online due to the COVID-19 pandemic.
Today, companies are looking for faster and better ways to connect with their target customers. Thus, the ability to use data to better engage, target, and sell to consumers has continued even though the regulations are getting tighter on the digital marketing industry.
This has pushed brands and marketers to use better user experiences and marketing campaigns to stay compliant amid the pandemic. Top Growth Marketing too has adapted to these changes and has continued to help companies with its flexible services.
Combating the Shift
The phenomenon of remote working was not new for businesses; however, the pandemic intensified its importance. While several companies found it hard to adapt to this new working style, some were already prepared for the shift. Top Growth Marketing was one of the latter as it has always been a remote company.
"The benefit of working with ads of building SaaS (Software as a Service) products is that you can tap into the talent all over the world and not limit yourself to an office location," says Jack.
Besides the location, remote working presented several other challenges as well. TGM managed to combat them with better teamwork tools and cloud management of assets.
Trends for the Future
Jack believes that shopping will become part of more experiences (watching TV, walking down the street, sitting on a bus, wearing smart clothing, etc. ) in the near future.
Brands will find more ways to add convenient shopping experiences. Moreover, social media will continue to evolve with new platforms, new ad types, and new ways to collect data. The behavior of the consumer's online activity will be as valuable as their card purchasing history.
In the coming years, Jack expects creators and independent blogs etc. selling more independent data as a way to generate revenue to fund their websites or channels.
According to him, the cost of advertising online will also increase as it is still cheaper than traditional channels like TV, mail, Billboards, events, etc. Moreover, as online advertising is more effective in tracking ROI, there is room for ad networks to charge more.
Noticing these trends, TGM has planned for the future to continue on its merry way and serve customers better.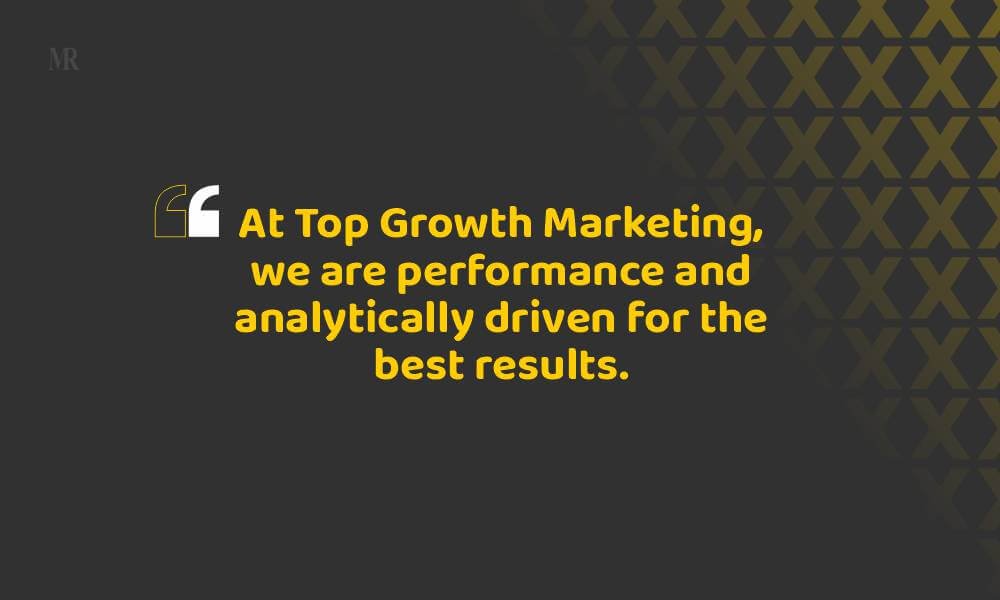 Read full Magazine: Top 10 Prolific Marketing and Advertising Agencies of 2020