Business consulting in the current dynamic environment has become more than just giving advice. The consulting industry is greatly helping businesses grow and make effective decisions. Therefore, consultants have become the staple of corporate life whether the focus is on strategy, operations, tax, finance, HR, or IT business. Right from defining the strategic direction to serving as an add-on helping hand for outsourced work, the consulting companies are inseparably linked to the success of most growing organizations.
However, Randy Russon, the Founder of TOP CFOS realized a major drawback in the consulting industry a few years back. It was its traditional and restricted approach of providing only accounting and bookkeeping services to the clients. He says, "We wanted to see more companies providing high-level financial analysis to the level that an in-house CFO would provide for their clients." Therefore, with the focus to assist companies to understand their finances and make sound financial decisions, Randy established TOP CFOS in July 2012 to further push the financial consulting industry into providing higher value for clients.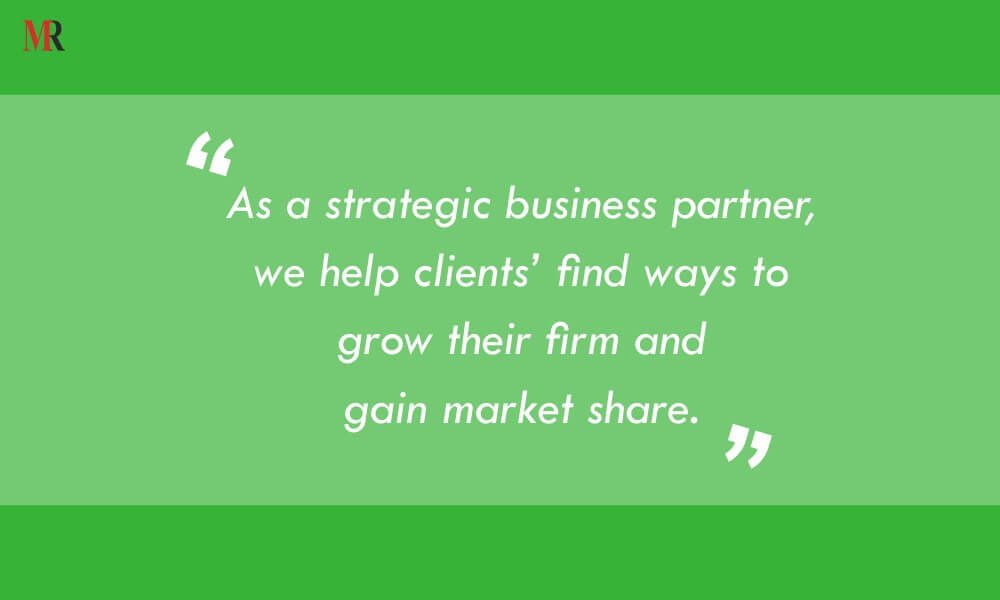 Helping Clients Make Smarter Business Decisions with Deep Expertise
Built on a tagline of "Creating shareholder value", TOP CFOS provides clients with financial models and assistance in mergers and acquisitions. Utilizing the deep knowledge of financial statements, it works as a strategic business partner with clients and assists them in finding ways to grow their firm and gain market share. The dedicated CFOs at TOP CFOS follow an entrepreneurial mindset and find hidden revenue streams from clients' businesses which further help them to make smarter business decisions. This unique skill to find the hidden revenues sets TOP CFOS apart from the traditional consultants.
TOP CFOS is presently serving a range of industries, including consumer goods and services, financial services, food and beverage, healthcare, housing, manufacturing, transportation and logistics, and printing-publishing. Today, being the trusted strategic partner of clients' service and reports, TOP CFOS ensures high-level financial guidance and financial attempts. It also ensures GAAP Compliant Financial Reports are prepared for IPO with an accurate feature of financial standing.
Growth Built on the Pillars of Core Values
"Creating shareholder value for our clients is what we do best. We do this through serving as your value-added CFO, finding hidden revenues, and taking a seat at the strategy table of your firm", says Randy while referring to the services of TOP CFOS. Further, he shares 5 core values that are enabling the company to confidently offer its services. They are— Service, Integrity, Knowledge, Kindness, and Enthusiasm. The highly expert team members of TOP CFOS strive to exceed their limits to offer an unsurpassed service to clients. Similarly, while executing services with integrity, the team always upgrades their skillsets to be at the forefront of knowledge in their respective fields. Finally, with keen love towards their work, TOP CFOS always approach every assignment with enthusiasm. These core values are the foundation stones of Randy's growing empire of TOP CFOS.
Founder's Extensive Experience Leading TOP CFOS to Achieve Better
Under Randy's mentorship, the company has become one of the world's finest outsourced CFO Services firms. Prior to establishing TOP CFOS, Randy pursued successful entrepreneurial paths in accounting, manufacturing, and retailing. On the clients' front, they expect the company to create a plan for more revenue generation as compared to what they are paying. Thus, when it comes to reviewing a firm's financial status, Randy and his expert team of CFOs keenly observe and find hidden opportunities that can maximize clients' profits.
With his ability to curate tremendous insights into the numbers, Randy loves to be the catalyst behind soaring profits of clients' businesses. Sharing his visionary thinking about numbers, he asserts, "The numbers in your accounting system are not just dull and boring numbers; behind these numbers is a dynamic story. Thus, we love serving clients' who put finances first, and who look to us for financial guidance." From this statement, one can understand Randy's deep knowledge and willingness to empower clients' finances. Thus, the valuable guidance of TOP CFOS and insights further bring tremendous value to the clients' financial stature and help them to grow their businesses.
Creating a Trusted Bond with Clients through Continual Interaction
According to Randy, one of the biggest challenges TOP CFOS team faces is learning how to adapt to the dissimilar personalities of CEOs. As the helping CFO, the team needs to interact with every client and that requires well-targeted communication skills which can help to build a trusted bond between TOP CFOS and the CEOs. Clients want profit and whenever a consulting firm helps them to achieve their desired goals, they become its loyal customers. The CEOs on the other side look for the overall development of an organization while attaining the desired profit goals. Such targets can only be achieved by an experienced player in consulting.
Randy and team constantly interact with clients regarding their finances by using a holistic approach. That further enables the company to stay ahead of the competition while helping clients minimize their taxes, improve cash flows, and help the CEOs with new financial insights. He shares a line from a LinkedIn post, which reported that 80% of success in business is learning how to communicate.
Therefore, with a friendly interaction with clients, TOP CFOS is looking forward to expanding its customer reach, build up its team with top talent, and bring the highest quality of service for them.