Mirror Review recently had the chance to sit down with Toby Ruckert, the CEO and Founder of UIB, to talk about what makes for an ideal corporate leader. With UIB's UnificationEngine® Conversational IoT platform, Toby is humanizing technology and forever changing the way all of us communicate with our connected devices and chatbots. Here are the excerpts.
Healthy Lifestyle, Healthy Business
As a leader, what are the challenges you have to face and how you conquer them?
You have to have strong physical and mental health. Many leaders often underestimate taking care of themselves in the process of leading others. If I'm in a bad mood, it can easily affect others and my ability to make good decisions. If I'm not feeling well, I cannot focus and work productively and effectively. There are innumerous challenges leaders face and investing in being both physically and mentally 'fit' ensures you're ready for whatever challenge comes at you next. Personally, I try to live a healthy lifestyle, eat well, exercise a bit, consciously — and pro-actively — take breaks when needed, and regularly meditate.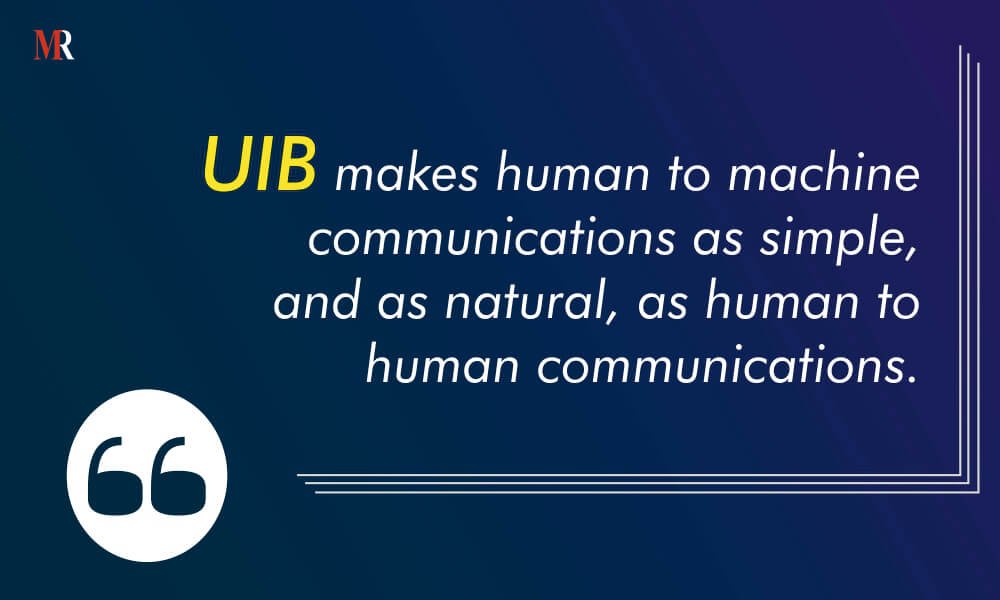 Connecting Diverse Employees through Core Values  
What's the importance of a team for a leader?
For a leader, their team is everything. Diversity — supported by our six values of respect, resiliency, accountability, open communications, smart thrift, and global productivity — is UIB's edge. How and why we do things define us even more than what we make and sell. For example, my Chief Technology Officer and I have worked together for almost two decades, cementing a track record of successful execution.
A good leader has the ability to inspire not just him/herself, but also a team of people with diverse backgrounds. Being able to shape vision and strategy in a team with different academic, professional, and personal backgrounds is very important. More importantly, leadership is neither a solo sport nor a sprint. It's simultaneously a team sport and a marathon. Leaders must be able to maintain the loyalty and help sustain the passion of their people to successfully execute their long-term vision and strategy.
The Universal Translator between Humans and Machines
How do you define UIB?
I define UIB as a 'universal translator' between humans and machines, leading a new market category of Conversational IoT which allows us to 'simply communicate.' Communication has become quite complex and with the advent of the Internet of Things (IoT), we now not only communicate with each other but also with "things." I want UIB to be the company who is known for making human to machine communications as natural, and as simple, as human to human communications. Just as Gottlieb Daimler forever changed transportation, UIB is forever changing communications — allowing people with a single UnificationEngine®-powered SmartContact™ in their smartphone's Contacts to use natural language text and voice messaging to talk to any cloud-connected software, service, ERP, chatbot, or device on over 30 of the world's most popular communications channels (including WhatsApp!) in any language.
Unicorn UIB
What differentiates UIB from its competitors?
There are many unique qualities that differentiate UIB from our competitors. One that our customers tell us they love is that they 100% own and control their users' conversational data and analytics, as our platform is fully encrypted end-to-end and works on-premise as well.
Designing the Future of Communications
What's the future hold for UIB over the next decade?
With our agnostic and inclusive technology platform, UIB is well-positioned to serve the entire US$2 trillion IoT market. For the next decade, we will target the sectors with the highest growth potential and most practical use cases for human to machine messaging (e.g., customer service, facilities management, and post-sales asset tracking chatbots along with smart home, city, and enterprise IoT). UIB will be the world's #1 Conversational IoT platform.
Advice for Aspiring Leaders
What advice would you like to offer young leaders?
My advice to young leaders is this— never stop learning and realize that confidence comes from putting into practice what you've learned. Always work with, not above, under, or next to people. Everyone has something to learn and everyone has something to teach. Actively seek out people who look at the world from perspectives different than your own, and people who have both the courage to clearly articulate their own point of view as well as perform as part of a team, especially after decisions are made that may not align with their own approach. Once decisions are made, even if you're not in complete agreement with them, execute them for the team's success.