A great name and fame are hard to gain so as the right to use "Swissness" or "Swiss" brand and its values, which are defined by the law in Switzerland and require the highest clearance from the Swiss Government. Taking the honour of the Swiss name, the Swiss International Scientific School in Dubai (SISD) is a leading international day and boarding school which provides an inspiring, inclusive and challenging learning environment for its students. With a strong focus on multilingual education in English, French, German and Arabic—SISD is a unique school in the heart of Dubai. Children from all over the world come to SISD to live, learn and thrive in a multilingual and multicultural environment. The school believes that being international means, "Opening one's mind to other cultures and different ways of thinking." Therefore, over 70 nationalities are represented on campus, which creates an exceptional mix of languages, cultures and ethnic backgrounds. The students of SISD are trained uniquely with skills and aptitudes required to thrive in a perpetual changing world, as a fundamental aspect of their education.
Full Continuum IB Programme at SISD
In the 21st century, we are moving into a world where English remains the lingua franca, but being able to speak, read, and write in only one language is no longer enough. Today, in the increasingly globalised, interconnected world, multilingualism is a rare, highly favourable and advantageous skill. SISD offers an adaptable education focused on academic excellence as well as growth. The school proudly introduces Swissness to Dubai with two broad angles—linguistics and the efficient and advanced International Baccalaureate (IB) framework. It follows the framework of the IB programme from Pre-KG to Grade 12 and the Swiss Baccalaureate programme from Grade 6 onwards. The school is an IB Continuum World School authorised to offer and teach the IB Primary Years Programme (PYP), IB Middle Years Programme (MYP), and IB Diploma Programme (DP). SISD is also a candidate school for the IB Careers Programme (IB CP).
Preparing Students for the Future of Work in a Global Society
SISD is Dubai's first ever day and boarding school to offer multilingual education in English, French, German, and Arabic. It provides students with the opportunity to choose between three different study streams :
Bilingual English/French stream with Arabic.
Bilingual English/German stream with Arabic.
English+ stream with additional languages (French or German with Arabic).
The bilingual programmes are generally suited to learners with strong language competence in French or German. SISD's specific French and German language arts curricula are based on the PYP and MYP programmes and integrate competencies, skills, and objectives of the Swiss, French, or German curricula. Such a versatile and global approach helps students to enter the workforce with a competitive edge.
Focused on creating a learning atmosphere that encourages creativity, problem-solving, and good decision-making, SISD encourages students to enhance their capabilities. It empowers students to take risks, become compassionate lifelong learners, and responsible citizens, who care for one another and contribute to a strong society through intercultural understanding and respect. With a focus on equipping students with 21st century skills, SISD stands tall as a valuable addition to the Dubai education environment.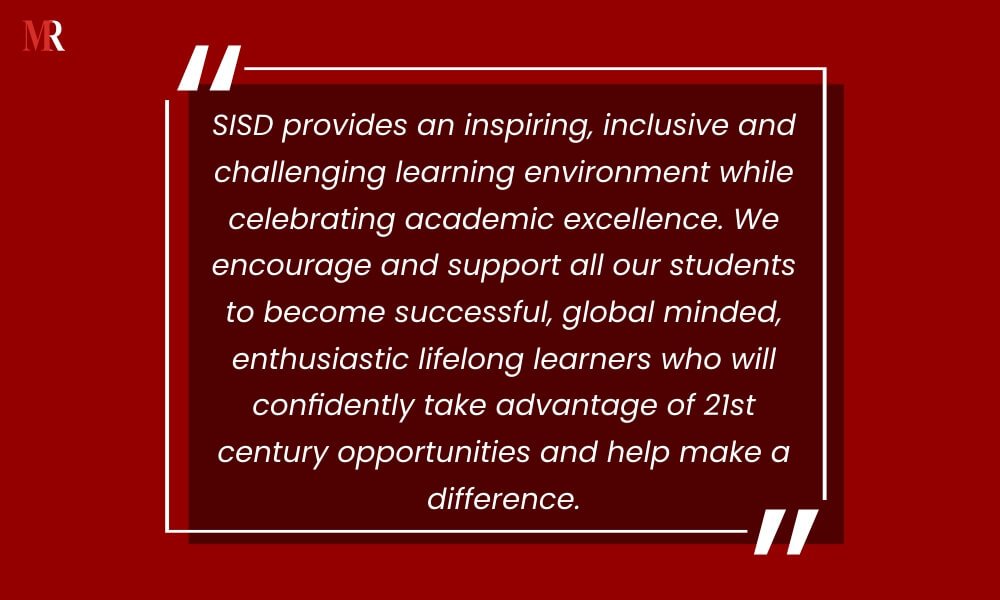 Omar Danial, Founder of SISD and Pathfinder for international students
Prior to the foundation of the Swiss International Scientific School in Dubai (SISD), there was a lack of curriculum alternatives for French and German speakers as the education system in Dubai was US and UK-centric. Therefore, a Swiss native—Omar Danial who lived and experienced Dubai education, established the comprehensive school to offer multilingual education. "The motivation behind bringing the Swiss International School model to the city really began with a desire to bridge this linguistic gap", says Mr. Danial. The Founder of SISD designed an educational institution that would end the language barrier: "I wouldn't want my students to be boxed up in a system that might, perhaps, not allow them to return home and re-integrate. I want to equip them with an international education passport." Thus, SISD is a home for students looking for international exposure.
SISD believes that educating a child is a partnership between school and parents. The school works and consults with parents on their child's education to help students reach their full potential. It ensures ample opportunities for parents and teachers to discuss student welfare. Every year, SISD organises three parent-teacher conferences during which the sentiments and concerns of students are discussed together. The school also has a parent forum committee, as well as class parents, who facilitate this dialogue. Such initiatives are especially useful for boarding students.
SISD Boarding Houses with Best-in-class Facilities
SISD has boys and girls boarding houses. Students from Grades 6-12 have access to all campus facilities and the option between full-time, weekly, and flexi boarding. The newly furnished boarding houses are equipped with unique facilities. Four floors with 14 rooms each, en-suite bathrooms in each double room for a total capacity of 100 students per house. Each floor has a fully equipped pantry room and there is a spacious community room where students can relax and enjoy leisure time together. The dormitory building also features dedicated apartments for housemasters and tutors. According to the Head of School, Norbert Foerster, boarding allows children to develop a range of key life skills and prepares them for the future. They learn skills like leadership, self-confidence, self-sufficiency, empathy, responsibility, and cultural agility.