From checking your email and updating accounts, to sharing files and collaborating online, organizations are innovating means for users to streamline tasks and maximize their time each day. However, as with any convenience, there are trade-offs and a significant one being cybersecurity threats. Simply put – employees, customers and partners risk their devices, sensitive corporate data, and personal information being exposed when they connect to applications and resources residing on corporate networks or in the cloud. Chances are, Pulse Secure has been that company eliminating these risks. Although only five years old, the Secure Access software company has amassed over 23,000 enterprises and service provider customers, has millions of devices under management, and engages business through its 700 employees and more than 2,500 partners in almost every part of the world. Moreover, this information security market leader, with more than 200 patents to its name, has been profitable since its inception.
Enabling Secure Access among Users, Devices, Apps and Services
Pulse Secure was established from the Siris Capital acquisition of the Junos Pulse business unit of Juniper Networks in the year 2014. This benefitted the company with a solid foundation of products, patents, partners and customers. Since the establishment, the company's mission has been to enable secure access between people, devices, applications and services that improve visibility, protection, and productivity for its customers.
Pulse Secure is uniquely positioned to bring together crucial secure access functions with required interoperability for hybrid IT. It is popularly known for enterprise VPN solution (Pulse Connect Secure); apart from this, the company's integrated portfolio includes remote, mobile, web, network and application access security solutions. Pulse Secure mainly caters to medium, large and global enterprises across industries such as financial, healthcare, manufacturing, government, hi-tech, education, and retail.
Business executives are acutely aware of the 4,000 data breaches and billions of leaked records publicized in 2019.  This has spurred organizations invoking Zero Trust security with its core principle of verifying everything before granting access. While seemingly obvious, this is easier said than done. Zero Trust is not a panacea for cyber-attacks and no one product delivers Zero Trust. However, Pulse Secure offering of a secure access suite uniquely orchestrates Zero Trust controls with:
Extensive user and device authentication and authorization
Unified policy and compliance
Simple, consistent user experience from the device of choice
Single-pane-of-glass secure access management and operational visibility: on-premises and cloud
Automated provisioning, scale
'Security Should Be About Access and Not Control'
Sudhakar Ramakrishna the CEO of Pulse Secure always had a keen interest in cybersecurity. He strongly believes that security should be about access and not just control, as security should not hinder productivity. Sudhakar says, "Being able to deliver security while preserving the simplicity of access, offers unique value to customers and a unique opportunity to innovate." While working at Pulse Secure, he has the pleasure of serving, learning from, and growing with the diverse and talented employees, as well as working with excellent partners and customers. "I believe that Pulse offered me the opportunity to transform Pulse from being a Remote Access company to becoming a market leader in Secure Access for Hybrid IT," said Sudhakar. As the CEO of Pulse Secure, Sudhakar oversees business strategy and execution.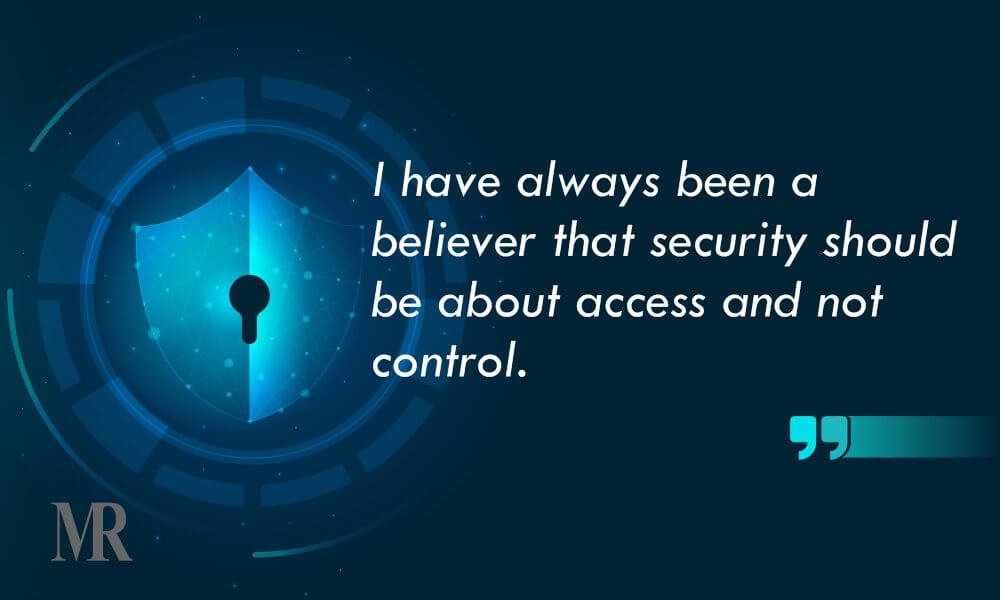 Sudhakar has 25 years of experience across the cloud, mobility, networking, security and collaboration markets. Over the years, he has been part of many companies like 3Com Corporation, Motorola, Polycom, and Citrix. He has been working with customers from day one of his careers, which has helped him build a deep empathy for 'customer success' and value-based solutions.
Sudhakar was raised in Hyderabad, India and studied computer science and engineering. Apart from this, he has completed his Master's degree from Kansas State University in Computer Science and has an MBA from the Northern-Western University. "My work in building networking, collaboration, mobile, security, and cloud solutions has given me a unique vantage point of changing industry and customer trends. This combined with working with curious, collaborative and competitive teams has put me on a path of learning, exploring—and enjoying—every single day. At the end of the day, my role is to empower people to communicate better, work better together and be more productive," said Sudhakar commenting on his journey.
Behavior Drives Outcomes
Pulse Secure comprises of a team with great competence, exemplary commitment, and a fantastic attitude. Sudhakar proudly states that due to these qualities the company has been distinguished as one of the best places to work on a routine basis. He strongly believes that behaviors drive outcomes. Thus, the Pulse team focuses tremendously on reinforcing key behaviors of implicit trust; challenging and supporting; debating and aligning; and cross-functional collaboration.
Anticipating a Perfect Storm
Being a veteran in the security industry, Sudhakar is predicting that by 2020 there might be a perfect storm. According to him, the sector will witness increased phishing and malware incidents, an increase in targeted cyberattacks and breaches, and an increase in global data privacy regulation and actual fines. We are witnessing new threats and attack vectors daily. He further anticipates, "The State of Louisiana has experienced service outage due to cyberattack. I expect we will see more targeted attacks exploiting IoT and IIoT vulnerabilities in industries that rely on these devices and that are merging IT/OT environments. Lastly, similar privacy compliance specifications to GDPR will be adopted more broadly in the U.S. and other countries and we will see a rise in awarded penalties."
Moreover, by 2020 Pulse is aiming further to enable its customers to support a broader set of use cases through enhanced interoperability with a popular network, security and cloud infrastructure, including new integrations to address the Industrial Internet of Things (IIOT). However, the priority of the company is to extend its market leadership position by giving the enterprises more value and capabilities across the Secure Access portfolio with the introduction of "Secure Access as a Service" for its customers and partners.