A journey of an entrepreneur can be full of uncertainties. However, we have witnessed several entrepreneurs who have set an example for the world. The likes of Bill Gates and Steve Jobs have inspired several aspirants to pursue their passion of being an entrepreneur.
The one common trait which was found in all the famous and non-famous entrepreneurs was their level of determination. During their personal interviews, it was evident that they have a sheer focus on their goals and have a never give up attitude. This brings our attention to Steve Wilson, President at OnTask.
I knew this would be good…
Entrepreneurs are generally considered as the risk-takers and are always eager to achieve more. Similar qualities can be found in Steve, who is currently serving as President at OnTask. When he first joined Accusoft—the parent company of OnTask, he was working on the engineering management side.
After 7 long years, he wanted to test himself and his entrepreneurial skills which led him to join as CTO at MamaBear. There, he built the entire engineering organization and led product development. During this time, he also learned a lot about himself while building new products for new markets.
Another highlight in Steve's entrepreneurial journey was when Jack Berlin, CEO of Accusoft, reached out about a new opportunity. "I knew this would be a good fit at this point in my career. I came back to Accusoft to create a new product focused on solving business process automation challenges," asserts Steve. He studied the market, created a business proposition, and built a successful go-to-market strategy. Once it solidified the business plan, OnTask began operating as its own business unit, and he was named president.
What is OnTask?
OnTask started in 2017 under the parent company of Accusoft. It offered developer tools and APIs for document automation. However, these tools were not utilized by the business users to process contracts, quotes, and other documents. OnTask was built to automate all those processes internally and open up a new market for business. The company allows business users to convert their manual documents and forms into repeatable workflows with logic to automate routing, escalations, approvals, and electronic signatures.
I think it is crucial to have initial conversations…
A sign of a great leader is that he doesn't shy away from the responsibilities. This quality can be found in Steve, addressing the same, he says, "I think it is crucial for a founder to have those initial conversations with customers, ask them to pay for your product and understand their goals, buying process, pain points, etc."  He is keener towards interaction with the customers which enables him to understand the ground reality of the market. Parenthetically, in the new organization, he took on sales responsibilities and helped sell the first 40 paid customers. In addition, he asserts, "I would say my biggest role is product manager where I work closely with our customers, our prospects and our marketing and engineering team to make sure our product meets the needs of our prospects and continues to look for ways to attract more users."
New Verticals to Work On
Indubitably, the wake of COVID-19 has been impacting millions of lives and businesses across the globe. This has also revealed several problems that already existed in the industry.  COVID-19 has pushed organizations to become paper-free and automate their processes to rely on forms and documents and to not rely on face to face interactions or staff members. Moreover, the industry is being called upon to help people operate in their new normal and provide services that allow them to operate safely and efficiently. This has led OnTask to new verticals to work as its products offer well to automating liability waivers and health screenings. Some of the new verticals are nursing homes, film production studios, hospitality, and youth sports organizations.
Everyone Must Wear Multiple Hats…
Considering the impact of COVID, the future can be skeptical of various other industries. Currently, the team is extremely dedicated to help OnTask succeed. "Each team member were given the choice to continue their jobs in the existing parent company or join our internal startup with a more fast-paced environment where everyone must wear multiple hats," says Steve. Continuing its mission to solve the customers' problem, OnTask is still refining its product and searching for product-market-fit. The company is driven by the customers' needs and the pain points they face dealing with lost documents that keep them from doing business. It is also keen on exploring integrations with key partners with vertical solutions as it wants to work with the systems the customers are already using for customer relationship and practice management.
Stop Looking For Motivation
Steve has been part of several entrepreneurial ventures and a successful tech leader. Offering his wisdom for the aspiring he affirmatively asserts, "I'd say to stop looking around for someone with all of the answers. No one knows; there are no magic bullets to be found in articles, podcasts, etc. so stop looking and just start moving." Often people try to find answers from others rather than working on the solution. Steve believes that it is better to work on the solution, start talking to potential customers, and build the network.
Steve advises the aspirants to be quick in marketing the products to its potential clients. Hence, this approach will help them understand that does their product has scope in the competitive market, and if not then what are the skills they will need to work on. "In two startups now I have made the same mistake and waited for the product to be 'just right' before trying to sell it to end-users," said Steve.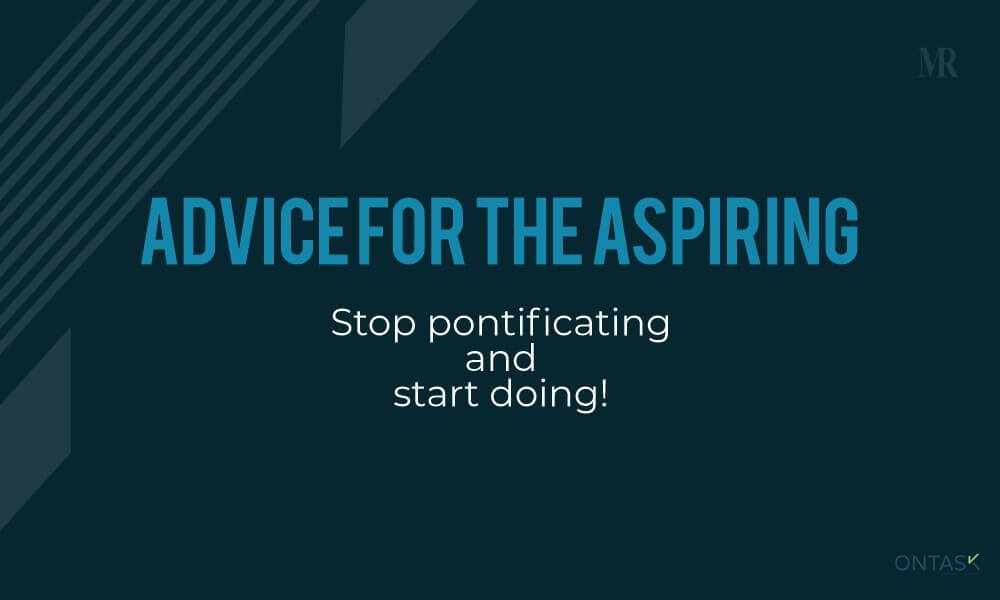 Read Full Issue: The 10 Most Disruptive Tech Entrepreneurs to Look for in 2020