Founded in 2011, Shin Software is a young IT company with a new approach to 3D for the business world. The company operates from Lesa, on Lake Maggiore in North Italy. It is connected with teams of experts developers, positioned in strategic areas in a number of time zones such as Italy, Ukraine, Canada, China and India in order to respond to the tight schedules and requirements of complex projects, Rewarding its constant commitment towards developing solutions to facilitate the digital transformation process for the 4.0 industry, Shin Software achieved the AWS industrial Software competency. Leveraging its partnership with AWS, the company is able to guarantee a scalable cloud native architecture (Serverless and microservice based).
The word Shin is the English transliteration of the Chinese and Japanese ideogram meaning 'heart, mind and spirit. It refers to all things done with passion and determination. Shin applies these approaches to its day to day activities; heart signifies it put all its determination and enthusiasm into every project it undertake. It pays attention to every minute detail for product from all point of view. Spirit indicates that it seeks unity of intent, to ensure teamwork and a constant hitch-proof support.
Content Management and Application Building Platform
SHOWin3D is the application developed by Shin Software to create easily-contained web interactive 3D services, starting from the local CAD files already present in the company. It's an advanced Content Management and Application Building platform that allows the replica of any product or environment which looks and behaves exactly like the actual one, without any coding skills. With SHOWin3D, interactive catalogues, virtual showrooms, manuals and products configurable for web and mobile devices can be created. SHOWin3D is Multilanguage, highly customizable and works on multiple devices with effortless integrations from web to VR.
Shin Software technology enables clients to present contents in a sophisticated, entertaining and detailed manner, promoting the image of a modern, innovative enterprise, with a great appeal to visitors to the exhibition space. The various manipulations, rendered in real time in High Definition also offline, for websites and mobile devices, can be tracked to improve the proposal over time and provide more effective services.
Journey of Versatile Leader
Stefano Provenzano, CEO & CTO of Shin Software, studied Computer Science at University of Milan. He started his career as a 3D games creator and after few years with his hard work and talent he became advisor for well-known international companies. Besides working in the entertaining industry, he supported his customers in the digital transformation process through CRM coding and software for quoting workflow. Finally in 2011, the struggle paid off when he founded Shin Software. Stefano assets, "I have always thought that what we have done defines the being that we are today. If it is true that experience is the sum of the mistakes that have been done, there is nothing that I would differently do."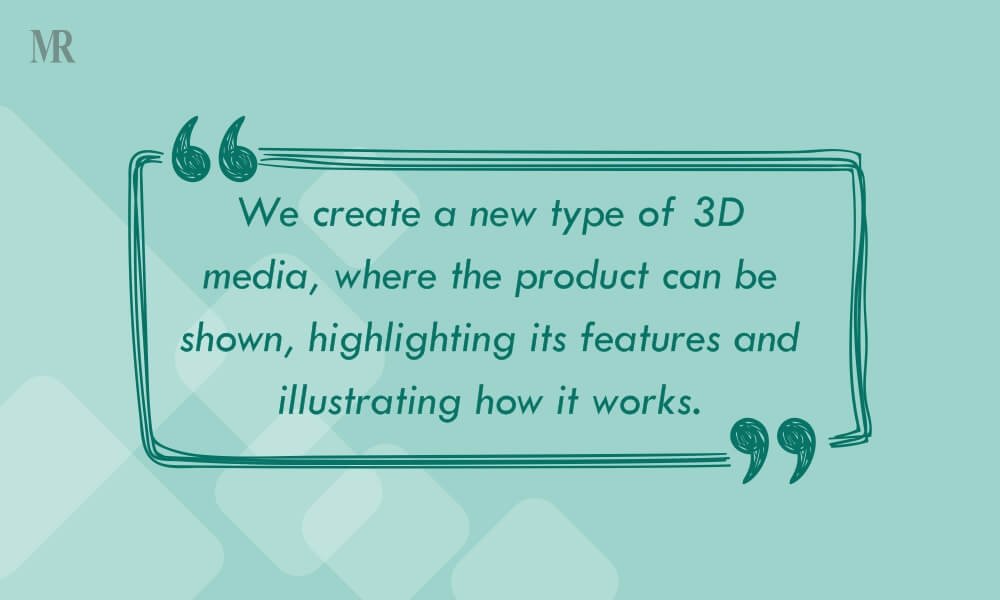 Workforce is one of the important assets of the company and one of the fundamentals of Shin Software is to train installers, maintenance staff and technicians in an adequate, complete manner, but also to inform dealers and users clearly and exhaustively about its products. A responsibility of a good leader is to provide more human to human approach. Stefano, as a good leader motivates and brings out best out of them at every time they perform. He works with every employee to bring out his or her strengths and empowers their skills.
Customer Oriented Services
Shin Software treats every customer with utmost importance and aims that each project to be the exact combination between what the customer wants and what its consultancy suggests. The company has its own approaches for every project. To begin with, it starts fresh projects with proper understanding of the client's problems and needs. After the clear understanding, it finds the most suitable solution and implements it with proper attention, care and passion. Similarly, the company sights to raise the standard in consultancy in the interactive 3D context and become the reference company for those needing consultancy and design in the field.
Interactive 3D: Simplifying 3D Models
Interactive 3D technology is essential for simplifying and optimizing the relationship between companies, technical or commercial intermediaries and customers. It is a new kind of media, usable on the web, on smartphones and tablets, maxi-touchscreens locally, which provides the possibility of interacting with the 3D models visualised. The object can be rotated, zoomed, handled, manipulated and configured, exploring it as if it is in the hand. Interactive 3D allows creating virtual showrooms and catalogues and setting up a new type of interaction with the customers, who will be able to visualise the product more concretely. Interactive 3D is also effective for explaining in greater detail to technicians and designers how even a complex product functions.
Shin Software utilizes its expertise to support in the use of interactive 3D as a powerful communication tool, in its integration with management systems and in creating solutions for sales staff and e-commerce. The excellent data-management capacity, also for large dimensions, enables to produce powerful and reliable web apps and mobile-device apps. Shin Software has produced complex solutions in various fields, from the creation of mobile apps to give support to specialised technicians, to the handling and management of large amounts of data, up to powerful configurators of products, for e-commerce or for exhibition installations, integrating a number of levels of skill: data management, interactive 3D, web and mobile-device technologies.
Beyond the Future
According to research made by Statista, the forecast of AR and VR market will boost from 6.1B$ of 2016 to 215$B in 2021. Acting with dynamic world, Shin Software is also trying to shape the future with a strong sense of cohesion and harmony that the whole team is able to move in the same direction. While highlighting company's future plans, Stefano says, "I think it is basically a matter of companies' culture. The sooner more companies sees at our technology as a strategic asset of differentiation, the faster the market will be built."