Over the past few years, the technological advancements in the healthcare landscape have resulted in a significant reduction in profits for Independent physician practices. Moreover, due to the lack of revenue streams, the eldercare facilities are not able to meet the increasing demands. Additionally, a large percentage of people in North America do not have access to workplace wellness, which is hampering their productivity. Addressing these issues by providing easy on-boarding solutions to physicians, elder care providers, and corporations is RX2Live.
Led by Brian Hazelgren, the Chief Executive Officer at RX2Live, the Salt Lake City-based Healthcare and Wellness service provider is on a mission to positively affect better health for patients and employees and to assist medical practices and elder care facilities to thrive and realize additional growth. The company works with a passion to assist businesses in controlling their healthcare costs while increasing productivity as well. RX2Live strives to achieve its mission through innovative products and services.
Compilation of innovative Products and Services
RX2Live provides services to three vertical markets in the Health and Wellness field—Medical Professionals, Eldercare, and Workplace Well-being. For medical professionals and physicians, the company provides services such as Chronic Care Management, Behavioral Health Screenings, Lab Services, Pain Management through Laser Light Therapy, Regenerative Biologics, PPE Supplies, Migraine Therapy, etc. These services drive new revenue streams to their practice and allow them to outsource key services and products to provide better patient outcomes.
Furthermore, RX2Live helps eldercare facilities provide better senior care with comprehensive programs, services, and products designed to stimulate all dimensions of senior wellness. The company provides more than 70 CPT codes that the senior centers and facilities can use to receive reimbursement from Medicare. Besides this, it provides innovative apps to companies and organizations to achieve better health and wellness through competitions, Employee Assistance Programs, and educational systems. This helps them drive positive culture and in turn increase employee productivity.
For these services, RX2Live has received several awards such as 'Top 100 Gamechangers in Franchising 2018 and 2019' (Franchise Dictionary Magazine), 'Top 50 Companies in Healthcare 2019' (International Forum on Advancements in Healthcare – IFAH). Moreover, Brian has also been recognized as one of the 'Top 100 Executives in Healthcare 2019' by the World Health and Wellness Congress.
Distinctive Features attracting the Partners
RX2Live is the first company to franchise integrative medical services for three vertical markets where it delivers solutions for no upfront fees. It owns 95 franchisees and 80 sales representatives who are anxious to market and sell the services and products that companies have developed. Moreover, these franchisees buy into a system that is already developed and they don't have to spend time and resources in creating these systems.
Consequently, the advantages such as cost affordability, wider reach, and ease of operation make RX2Live an ideal partner for companies. "If a company wants to get their product or unique service out to the market in a quick fashion without investing in building the infrastructure to market and sell, they should partner with RX2Live," adds Brian.
Responding to the Crisis
Due to the lockdowns imposed by the pandemic, many of RX2Live's doctors and dentists were closed down for 10-12 weeks. Furthermore, several elder care facilities and corporations were also closed down. Thus, in the wake of the pandemic, the company has come up with several innovative solutions and services including,
Regenerative Biologics: With this, RX2Live aims to help more people find relief. The company makes connections with the doctors and they work with the labs to deliver the services.
PPE: To help meet the demand of PPE supplies, RX2Live has jumped into this space. It is adding more suppliers and options of products to the supplies list.
Spheno Cath: This is an innovative product that allows relief for facial pain and migraines.
Medication Management Testing: Coupled with CCM, this service drives additional time with the patient for higher reimbursement on CCM services. It is essential for both doctors and patients as a majority of medications are being reported incorrectly.
Remote Patient Monitoring: This program is also coupled with CCM and is made up of automated phone calls and visual/audible reminders that drive increased patient engagement and adherence.
CBD: This is an exclusive array of products that help people reduce anxiety, depression, and pain.
New Supplements: The company has created new formulas and partnerships to provide new supplements including high-end heart health supplements.
Dental Market: RX2Live has designed a new system to help dentists participate in bringing new ancillary streams of income.
Alongside these services, Brian has created three training systems that are in place to help doctors and dentists become better businesspeople. These systems include an MBA for Doctors, MBA for Dentists, and a training system on developing a positive culture at any level where employees are, viz. Mastering Positive Thinking. "We have also created a new vertical market to allow our franchisees to generate income in the dental market. This has opened up over 200,000 dentists to our franchisees," adds Brian.
Beginning the International Expansion
RX2Live has plans set for the future. It has recently launched new marketing campaigns including social media, media interviews, and email blasts. It has planned to sell 900 more franchises throughout the U.S. and aims to begin the international expansion in 2021 to sell franchises in the countries that need better alternatives to health and wellness options and personal development.
Moreover, the training systems created by Brian have also started to take-off and many professionals are seeing the benefits of learning from a veteran like him. As the testimonials are positive, RX2Live intends to expand these systems to other countries, languages, and cultures.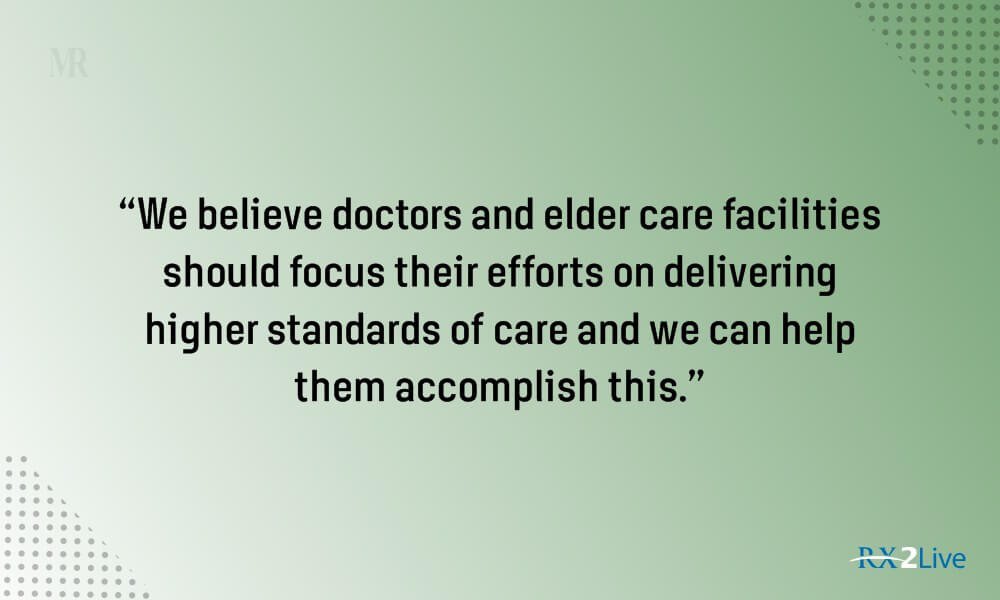 Read full issue : The 10 Disruptive Franchises of 2020