The IT industry is constantly evolving, with new products and features being released faster than ever. In the last few years, a handful of pressuring issues have affected the growth and reputation of many companies. These issues revolve around losing confidential data or suffering software crashes, which often result in a damaged reputation and the sudden loss of customer trust. To tackle this, many companies are looking for solutions that are easy to apply, affordable, and reliable.
As a leader in network monitoring, Paessler AG enables companies to monitor all their systems, putting businesses ahead of IT problems instead of behind them. Paessler's core product, PRTG, is a straightforward monitoring platform that keeps companies on top of their most important technology. Today, it is a "hidden champion" in the field of IT infrastructure monitoring for any sized network.
A Global Provider with Well-founded Core Values
Established in 1997, Paessler AG is a leading worldwide provider of network monitoring software. It offers IT and network administrators comprehensive network monitoring tools, such as ping monitoring and server monitoring, that are easy to use, install and maintain. The company's mission is to empower IT professionals to manage their networks, ensuring maximum productivity and 100% uptime. The core values of Paessler AG reflect its strong dedication to help customers and solve their issues. These core values include a committment to excellence, customer focus, team players and a consistent drive to exceed expectations. Moreover, these are the driving forces behind the developed of PRTG.
PRTG: A Multipurpose Network Monitoring Solution
Paessler AG understands the challenges of complex IT infrastructures and networks, therefore, it is committed to 100% uptime. Keeping clients' requirements in mind, it has developed an award-winning powerful and easy-to-use solution: PRTG. It is a network monitoring solution that helps IT professionals monitor their entire infrastructure around the clock, which is suitable for businesses of all sizes. With this, clients can monitor everything in their infrastructure including LANs, WANs, servers, websites, applications and much more. PRTG includes flexible alerting, multiple user interfaces, cluster failover solution, maps and dashboards, distributed monitoring and in-depth reporting.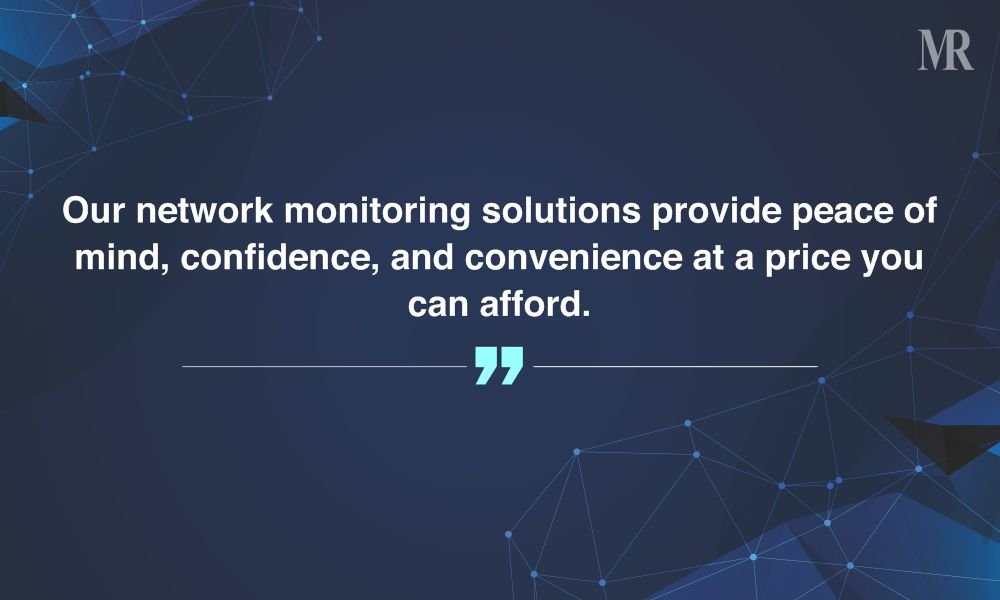 Furthermore, the leading next-gen networking solution provider has recently launched PRTG PLUS, which offers the proven capabilities of PRTG in a new, more flexible subscription license for large IT environments. "For large environments (where customers want architectural flexibility in a single annual subscription license and access to premium support), we just announced the PRTG PLUS license," says Paessler AG's new CEO, Helmut Binder.
A Veteran Leader Paving the Way towards Success
Helmut Binder joined Paessler AG as CEO in 2019. He uses his prior expertise and knowledge to lead Paessler AG towards its success and growth. He follows the impressive legacies of Christian Twardawa and Dirk Paessler, the first two CEOs. He completed his education in Business Administration from The University of Cologne and in Tokyo. The seasoned leader finished various management assignments in the electronics and telecommunications sector before he started working in the IT industry for 15 years. He has spent the majority of his career working in international markets. In the past decade, Helmut worked with two privately-owned mid-sized German companies. Before joining Paessler, he served as the CEO of the IT services and software specialist Materna, where he took over the CEO role from the two founders. "I enjoy the individual culture and processes in privately-owned companies because agile teams with the freedom to innovate usually develop the best outcomes. Paessler is a remarkable company and I'm looking forward to actively shaping its further success," says CEO Helmut.
Clients' Satisfied with PRTG
The glowing testimonials from clients showcase how Paessler AG's solutions are flexible, reliable and easy to install. These solutions help them to monitor and manage their systems with less effort. Because of its innovative solutions, the company was named as Gartner Peer Insights Customer's Choice for IT Infrastructure Monitoring Tools. This demonstrates that its customers love PRTG. For example, Lydia Muzar, CLICKinto states, "PRTG [is] cost-effective and provides more info than we typically need. It's also very attractive and visually appealing. That's actually very important for monitoring; the aesthetics are just as important as what it is capturing… The fact that [PRTG] is easy to navigate and visually appealing [makes] it easy for IT to capitalize on when they are doing their day-to-day work."
Setting Goals to Offer Better Solutions
In the near future, Paessler AG is looking forward for PRTG PLUS partners. They have also pipelined many projects in their ever-growing Roadmap, a path that helps their team continue offering greater and greater performance to all Paessler customers.
Paessler AG CEO Helmut's Valuable Advice
According to the CEO of Paessler AG, companies encounter problems every day.  These problems are unique and different from each other and at the same time, they may be similar. Therefore, Helmut advises companies to never stop learning, growing, and remaining flexible to new opportunities and tools. These characteristics empower teams to remain relevant and continue innovating in any industry.