Incepted in 1998, OpenPro is the first fully web-based application in the industry. The knowledge and experience behind the OpenPro aids the client to run the system faster. It is also known as one of the most powerful web-based application. Since its inception, OpenPro is primarily dedicated to producing the ERP system designed to run on the web. The OpenPro's open source ERP system provides accounting software for manufacturing companies irrespective of the sizes.
The modular design of OpenPro provides manufacturers with the option to select the modules that meet all the current requirements. It includes: Financials, Manufacturing, Distribution, Customer Relationship Management (CRM), and E-commerce. Complete Accounting Software for OpenPro provides powerful ERP software for manufacturing companies of all sizes that is cost-effective, comprehensive and flexible. OpenPro offers a variety of implementation and hosting options for Small and large manufacturers. Many companies choose OpenPro for more value and more features in their manufacturing accounting software. It delivers web-based ERP software solutions to small and mid-sized companies as well as international enterprises.
For larger manufacturers who need more capabilities from its manufacturing ERP software, it offers a complete range of function including Manufacturing Inventory Control, including raw materials through finished goods, Distribution management, Order tracking, Purchasing management, Inventory Control Management, Bar coding and automation is built into all parts of OpenPro, E-commerce, Manufacturing Chart of Accounts and Bills of Materials, and Specialized reports for manufacturers. For very large and global manufacturers, OpenPro provides all the capabilities required, including Multi-language and multi-currency, Work flow management, Document imaging, Knowledge base, Report writer, CMMS, and Information Management System.
Manufacturing ERP Software: Value Added Data Flow
OpenPro supports most industries with a complete ERP software solution. As a provider of Manufacturing ERP software, OpenPro excels in its MES software and manufacturing inventory software. The Financial Accounting software supports a closed loop financial flow and offers government accounting software. OpenPro's latest version 9 is flexible enough to run on any industry standard operating system and SQL database. With real-time, online high performance Manufacturing ERP software,
OpenPro delivers outstanding product depth and breadth with a superior price-performance ratio. It's Manufacturing Inventory software provides information for optimal investment decisions, and the Financial Accounting software provides integrated management control from the shop floor to accounting.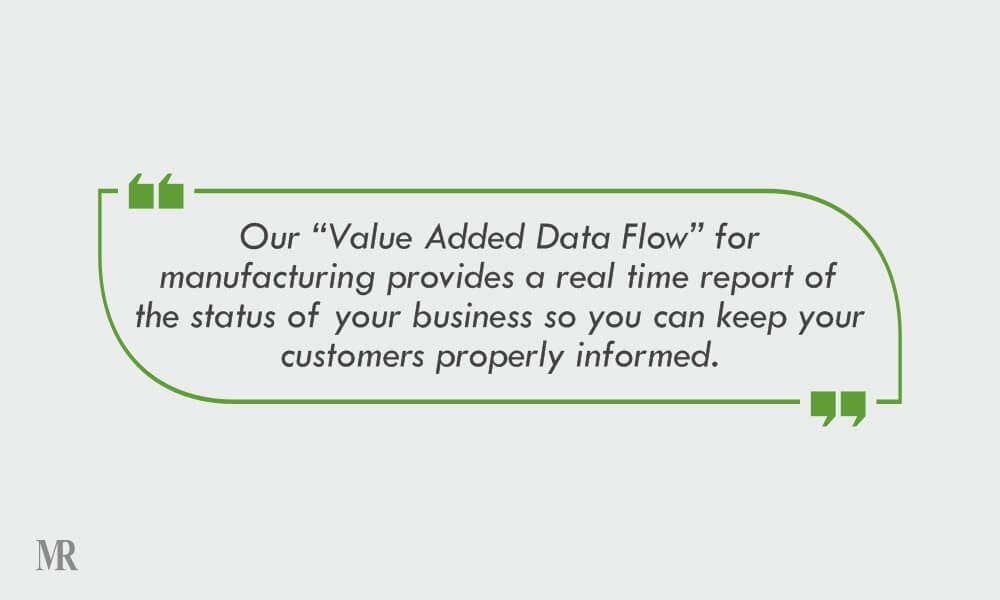 OpenPro Manufacturing has flexible controls to accommodate all types of manufacturers. It is a complete manufacturing ERP solution that includes estimating, quoting, Sales Order processing, configurator, Work Order processing, production scheduling, labor tracking, job costing, shipping, and MES software.
Veteran in Management Information Systems
Jim Clark, Co-founder and CEO of OpenPro has an experience of over 30 years as manager for a Value Added integrator of ERP solutions in Southern California. Jim has successfully completed his BA at California State University Fullerton with emphasis in Management Information Systems. He holds certifications in Oracle, SAP, Microsoft SQL and IBM DB2. He is also certified with the American Production and Inventory Control Society (APICS). Jim has worked with several manufacturing companies as a manufacturing specialist for companies like Allergan Pharmaceuticals, Printronix and then decided to help the small to medium size manufacturing companies with an innovative product at a reasonable cost.
Jim has a wide understanding of ERP business solutions and issues, and also has contacts with the individuals responsible for purchasing information technology for ERP solutions. He managed one of the web hosting companies in Southern California and having combined experience with ERP solutions and web hosting to create OpenPro ERP solutions.
Adhering to the Quality Standards
OpenPro has years of experience solving manufacturing concerns in environments like Job shops, Aerospace, and Tool, Medical, Pharmaceuticals, Die and Mold Making. With this foundation, OpenPro continually enhances its solutions in response to customer demands and the rapidly changing manufacturing marketplace. OpenPro has evolved to meet the changing needs of manufacturers in industries such as printing, furniture, and machine building. Whether it is user defined calculators, parametric configurators, or data collection technology, the company continually improves the products to deliver workable solutions to manufacturers.
OpenPro uses state of the art features that are built into the manufacturing process, including ISO 9000, Quality Standards, FDA Standards, Just In Time, KanBan, and Lean Manufacturing, to reduce Inventory Control purchase and maximize efficiency. The manufacturing system also uses bar coding and wireless terminals for point of entry manufacturing.
Understanding the Latest Challenges with Precise Customer Demand
The shortage of skilled labor is generally one of the major challenges faced by any company. With skilled labors there are various other challenges such as highly salary expectations and others. OpenPro has designed with EASE OF USE as the core product. It helps the company with to hire labor with fewer skills that can easily process transactions, work orders, and schedules. There are various new technologies happening every now and then and keeping up with technologies is not an easy task. OpenPro has plug-ins to automated manufacturing machines to keep track of quantities completed, quality and more. Further, OpenPro has an intelligent system that uses AI to help with analyzing its data.
Innovation helps companies to stay ahead of its competitors in the industry. Innovation is directly related to customer satisfaction. Once the customers are satisfied with the new innovative solution, the success rate of the company goes up. Jim says, "Customer satisfaction and success are the two main objectives of OpenPro." Innovation also makes the company as a leader in the industry who clearly ahead of others and leading with the advanced solutions. Leadership strive to be number one with a clear goal. Integrity is how OpenPro treat everyone involved in the organization. Passion to succeed is one of the core values of the company and listening to the customers and working with them to achieve success.